by Miz Tee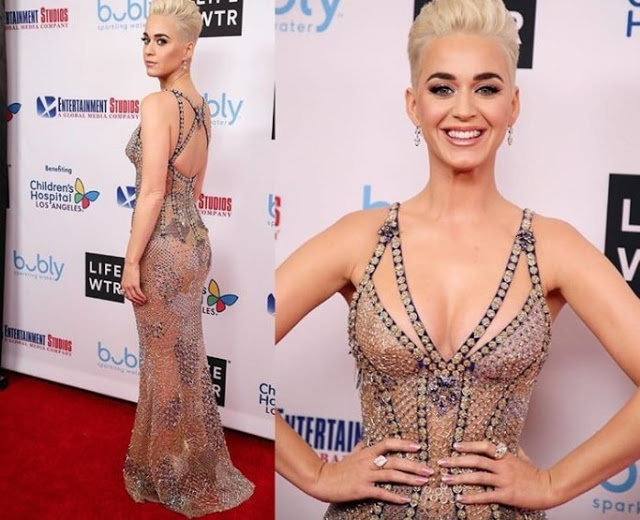 Naked dresses are perhaps the most impressive of all red carpet feats.
While they may not always make the best-dressed list, they do require a certain breed of celebrity to pull off.

Not only do you have to have the balls to risk a wardrobe malfunction, but you have to do it with enough confidence that you look fierce—not terrified—in the photographs.

Take Rihanna's infamous CFDA dress, for example. The girl rocked a completely sheer dress without a bra—and later remarked that her only regret was not wearing a bedazzled thong to match.
That, my friends, is dedication.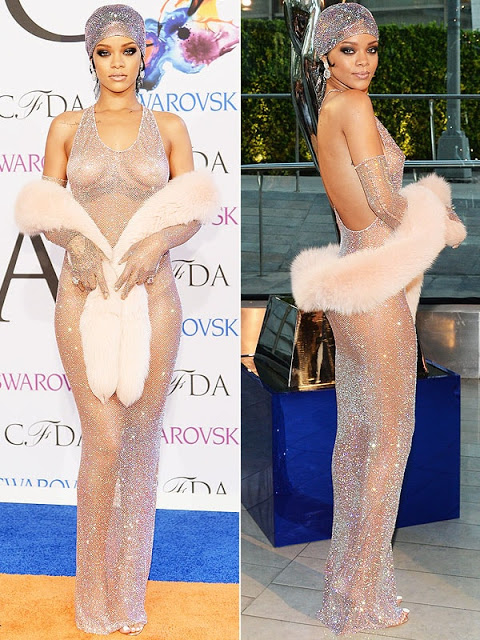 Rihanna's 2014 CFDA dress.

Other celebrities that have pulled off a naked dress before include Jennifer Lopez, Beyoncé and Kim Kardashian West.

Now add Katy Perry to that list!

Katy Perry made an excellent bid for the most naked dress of Oscar night 2018 yesterday at the Entertainment Studios Oscar Gala sponsored by Heineken.

Perry wore Versace to the event, which served as a viewing party and later, concert.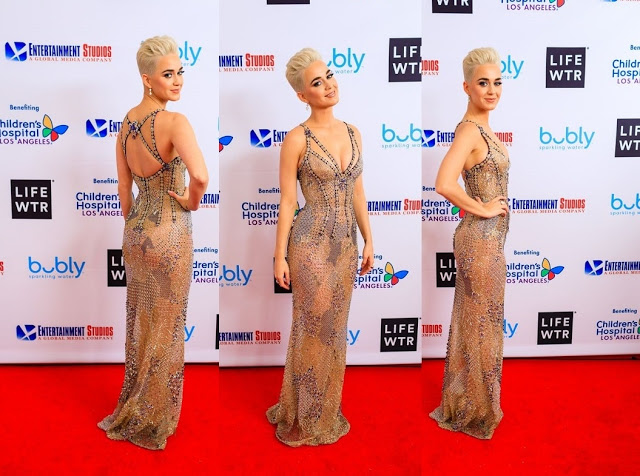 Versace's chief designer Donatella Versace herself praised Perry's look on her Instagram, writing under a picture of the dress: "You look fantastic Katy!! ??"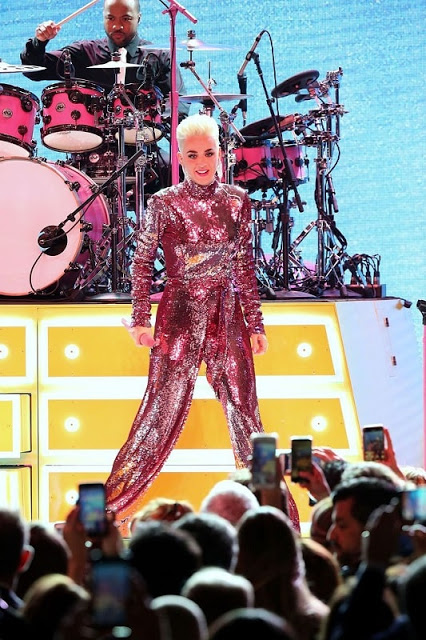 Perry sang for an hour at the event but later changed into a pink jumpsuit.

Of course naked dresses like that, understandably, aren't the best for intense choreography.
Perry didn't have the only naked dress of the night. There were several at the Vanity Fair Oscar after-party, but few were quite as bare as hers.