by Staff writer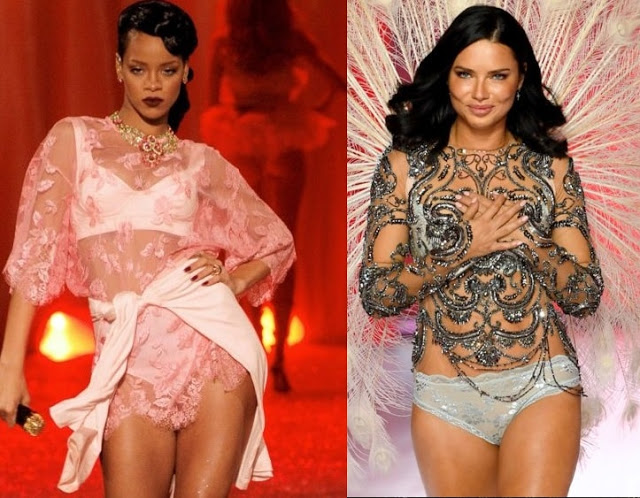 In a recent Vogue interview, the marketing chief of Victoria's Secret Fashion Show, Edward Razek, made comments about Rihanna's Savage x Fenty lingerie fashion show to which the singer seemed not to be pleased about.
Razek, when asked about Victoria's Secret's own lack of body diversity among its models—which has drawn criticism—told Vogue, "Everybody keeps talking about Rihanna's show. If we had done Rihanna's show, we would be accused of pandering without question."

In another Vogue remark, Razek had seemingly implied that the reason transgender models have never been cast in Victoria's Secret show is because they are not "the fantasy."
Razek has since issued apology over the comment, but now Buzzfeed and Daily Mail both got screenshots of Rihanna liking a tweet by model and fashion blogger Louise O'Reilly praising her brand and criticizing the judgement of Razek: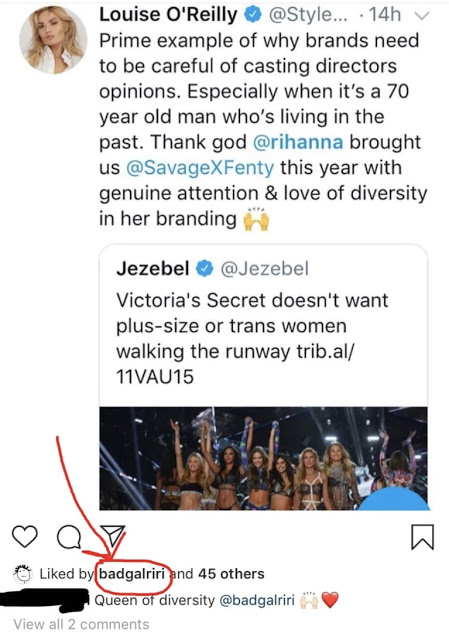 And to think that just five years ago (in 2012), Rihanna performed at the Victoria's Secret Fashion Show.