An obese rodent landed in serious after it tried to squeeze through a small sewer hole and got stuck.
The rat had accumulated a lot of winter fat and failed to realize the it can no longer pass the hole.

Rescue officials in the German town of Bensheim were later called to help get the rat out of the manhole.
The volunteer firefighters reacted to the call on Sunday afternoon and eventually worked together to set the rat free.
With the help of a full team of firefighters, the manhole cover was lifted and propped on wedges so that the rat could be pulled out.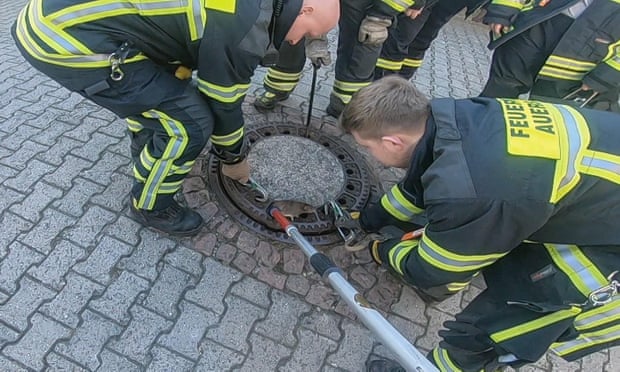 She was released straight back into the sewer – but not before some close-up photographs were taken.
"Even animals that are hated by many deserve respect," Mr Sehr, from the local professional animal rescue in Rhein Neckar, said.
Photo credit: Berufstierrettung Rhein Neckar/ Freiwillige Feuerwehr Auerbach