by Daniel Nkado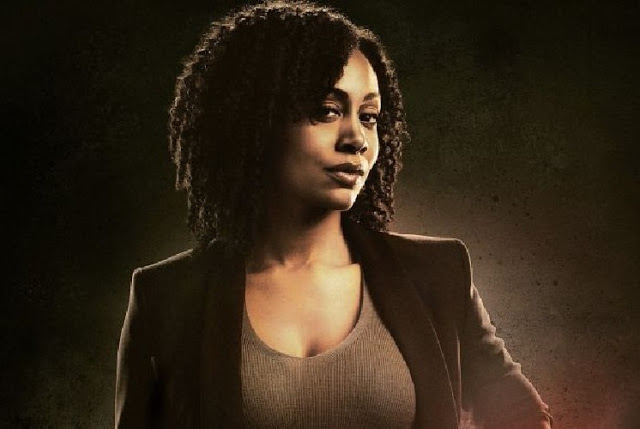 *** Read previous chapters HERE.
TWELVE
Aunty Eunice dropped the phone back in its holder.
She had called the hospital to confirm her appointment. Her trip will be in eighteen days now. She has picked one of the best IVF clinics in the world. Bourn Hall Clinic, India.

She would tell Andrew she needed to be India for business and that she would be needing Grace with her. He won't say no, she was sure.

She picked the phone again and called the man helping her to process Grace's papers. The man assured her, again, and in the same confident tone, that everything would be ready in ten days.

Aunty Eunice has never been more excited. As she dropped the phone and picked the fancy pen on her table to start signing the pile of documents before her, it wasn't long before her mind trailed off.

Now she tapped the end of the pen on her lips, her chair swinging slightly, a smile playing at the corners of her lips. She couldn't remember the last time she smiled so much in one day.

Pulling forward, she picked the office phone. A single ring and her assistant answered.

Some seconds after, a slim, suited lady opened the door and walked into the large, exquisite office.

Eunice told her to take care of things that she would be going home early today. No, she quickly corrected. Now. She'd be going home now. Right away.

The girl nodded and told her boss there wouldn't be any problem about that.

On her way home, Eunice asked Obi to stop at Shoprite, Lekki. She didn't know what things Grace liked, but she tried anyway.

There was a time she herself was a young girl too. A young pretty girl, just like Grace. She was strong-willed too, and intelligent. And even though she has not mentioned it to her yet—and she was sure one day she will—in Grace, Eunice saw a great deal of herself.

Inside Shoprite, she picked the most colorful items from each shelf. It was that situation when you don't know what to buy in particular, but because you have money enough, you buy as many options as possible.

As they walked out, she turned into a clothes shop and picked some gowns and shoes.

Obi carried three yellow bags and two fancy paper bags to the boot. Each was filled with precious expensive items.

***

At his place of work, Andrew's mood was not far from his wife's.

He has stopped thinking of ways to make Grace his legitimate daughter. He had realized it wasn't possible. Grace already had parents, those that loved her as much as he does.

But today he was determined to take another path to it. The plain, honest path.

He would finally tell Grace how he felt. He would tell her that he wished he had been her father, that he loved her like a father. And that she was very intelligent.

Then he'd tell her that she could see him as a second father and tell him whatever she needed, whatever daughters told their fathers. That it'd just be the same case as with her biological father. He knew Grace would agree and might even hug him. And he would be very happy.

He finally has stopped being sad about their childlessness. He reminisced now his happy days with Eunice, the days their marriage had been all smiles and nothing else. He wished it back now. He felt stupid for having being mad at all, for having neglected her, forgetting that she too was just as unhappy about their situation as he was, if not more.

Tonight when he returned, he was going to apologize to his wife. And then they would go out together to a really nice restaurant, with Grace of course, like one big family. Golden Gate Chinese on the Island perhaps.

But husband and wife that sought to be with Grace at that moment never realized how disappointed they'd be when they get home.

What evil Cecilia has committed.