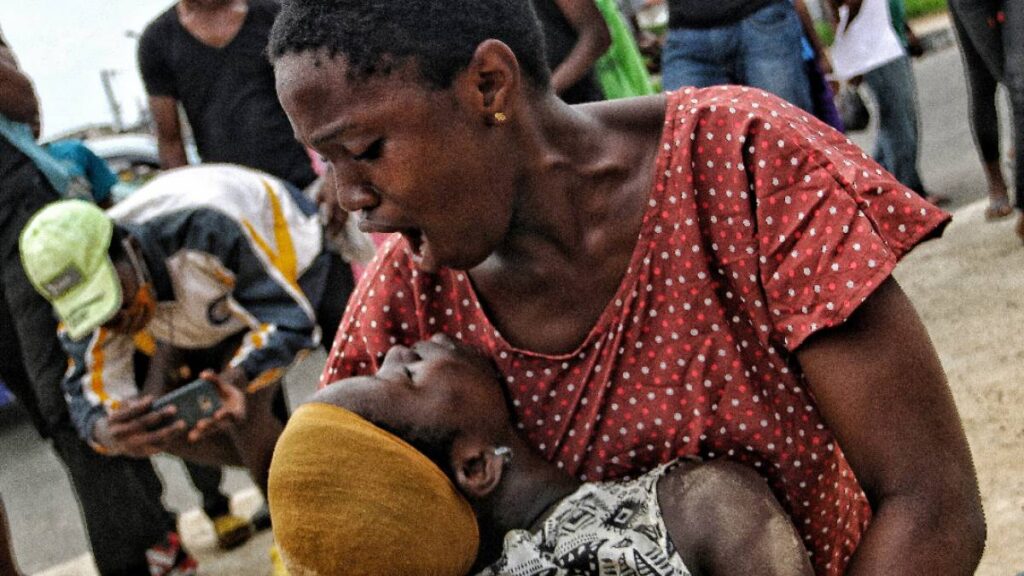 Tina Ezekwe is a secondary school student unjustly shot by men of the Nigerian Police in the Oworonshoki area of Lagos.
17-year-old Tina Ezekwe was shot and killed after two policemen opened fire at the popular Iyana-Oworo bus stop in Lagos.
Two policemen suspected to be Tina Ezekwe's murderers have been arrested and currently awaiting internal trial as undergone by law-enforcement officers who commit a crime.
Tina Ezekwe's death angered a lot of Nigerians and there have been massive protests over the incident both online and offline.
Here are photos of protesters in the Oworonshoki area of Lagos demanding justice for Tina Ezekwe: