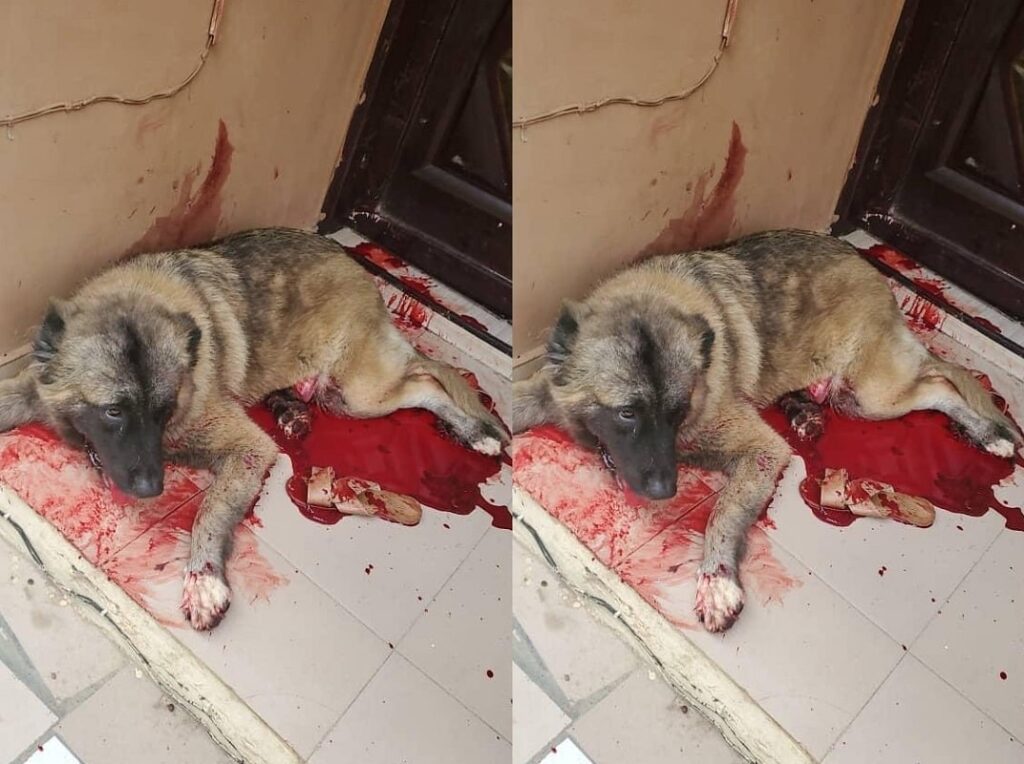 A security dog has allegedly died after being shot three times by some unidentified men of the Nigerian police.
A Twitter user YemieFash narrated that some unidentified policemen invaded No. 6, Samson Ogunleye Street, Omi Agagu, in the Olufoam Area of Akure in the morning and attempted to break into the house but were confronted by dogs.
According to YemieFash, the armed police officers shot one of the dogs and ran away.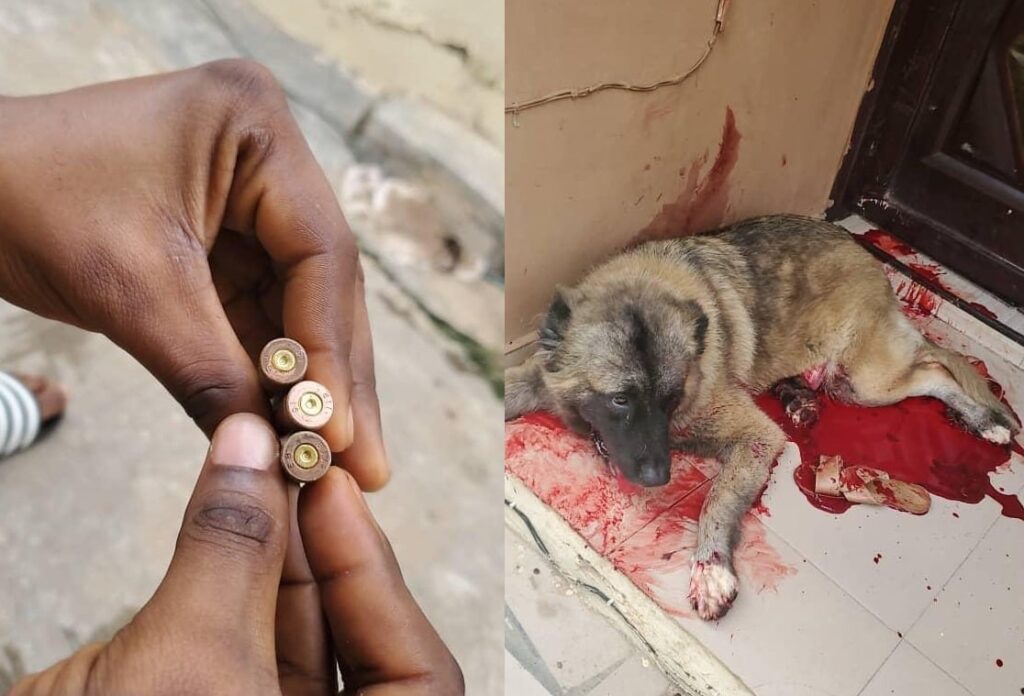 An eyewitness noted the policemen arrived in a van. A picture of the seriously injured dog was posted on Twitter.
In the picture, the wounded dog was seen lying in a pool of its own blood with some of its organs hanging out. The dog later died.
It was also gathered that the animal was pregnant when it was shot.
The Nigerian police have confirmed they have initiated an investigation into the matter.