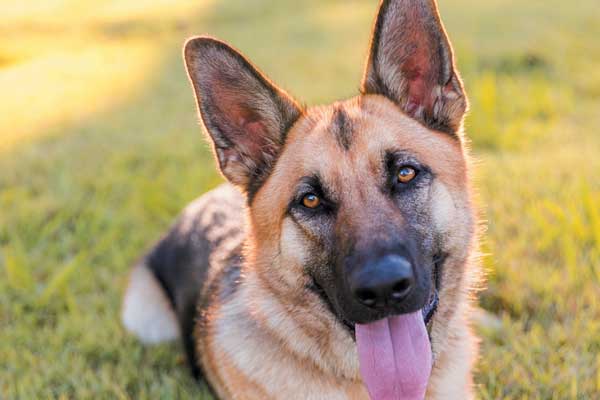 The image below allegedly shows a young man standing in the midst of all the items he stole, including the security dog that was supposed to be guarding the compound.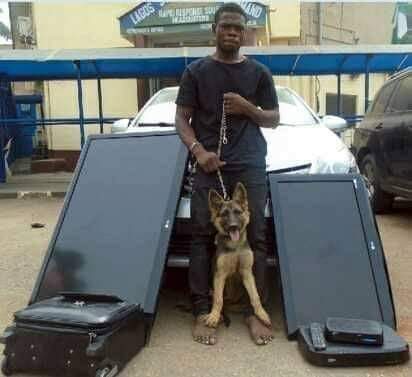 According to Ojonugwa who posted the story on Twitter, the thief broke into a house in the Magodo area of Lagos and stole two television sets, a decoder and other items.
A security dog was supposed to be guarding the compound but residents were shocked to discover the thief had stolen the dog too.
Most Nigerians keep dogs for security reasons, but obviously this one is a bad investment.
According to the website Directline.com, dog theft is on the rise and many dog owners are already getting their pets insured to avoid stories like this.