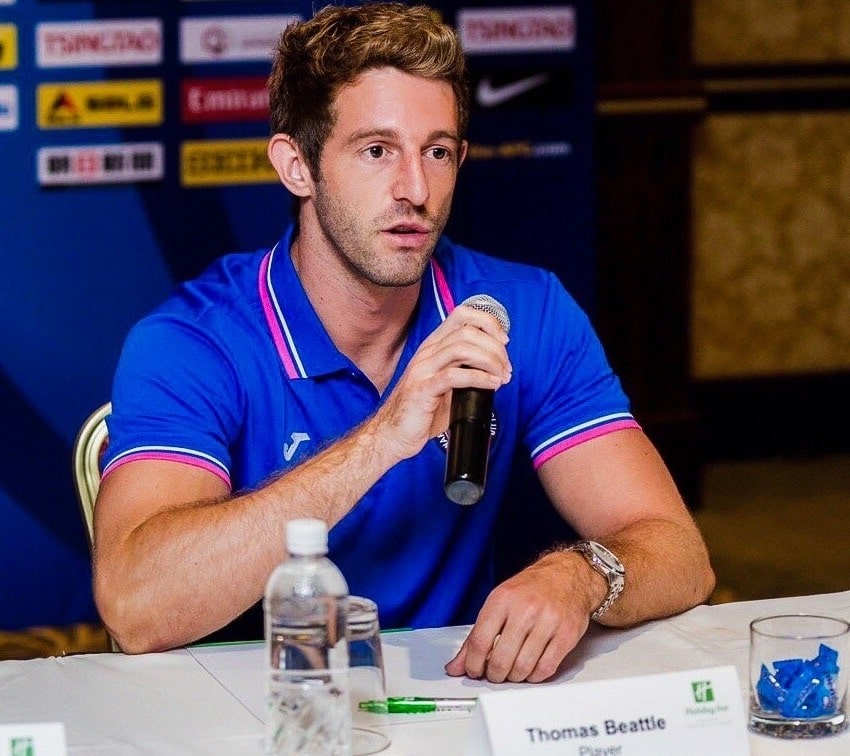 English former professional soccer player, Thomas Beattie, has come out as gay, noting he couldn't do so while he still played.
Thomas Beattie's professional football career spanned over a decade and he played for several professional leagues across the US and UK, as well as Canada and Asia.
Beattie made the decision to go public about his sexuality five years after a serious head injury ended his playing career.
The 33-year-old former soccer star now lives in Singapore working as a model and businessman, in an environment he says has allowed him space to embrace his identity.
Beattie told The Advocate that the LGBTQ+ community does not have much representation in the world of professional football.
"I don't want people in sport, especially, to continue to feel like they have to sacrifice who they are to co-exist in sport," Beattie told The Advocate.
"Silence is safe and I could have gone down that road but I have found purpose in the challenge of speaking and being a voice for a community that until very recently petrified me."
Thomas Beattie is the third male professional player in British sports history to come out after Justin Fashanu in 1990 and Robbie Rogers in 2013.