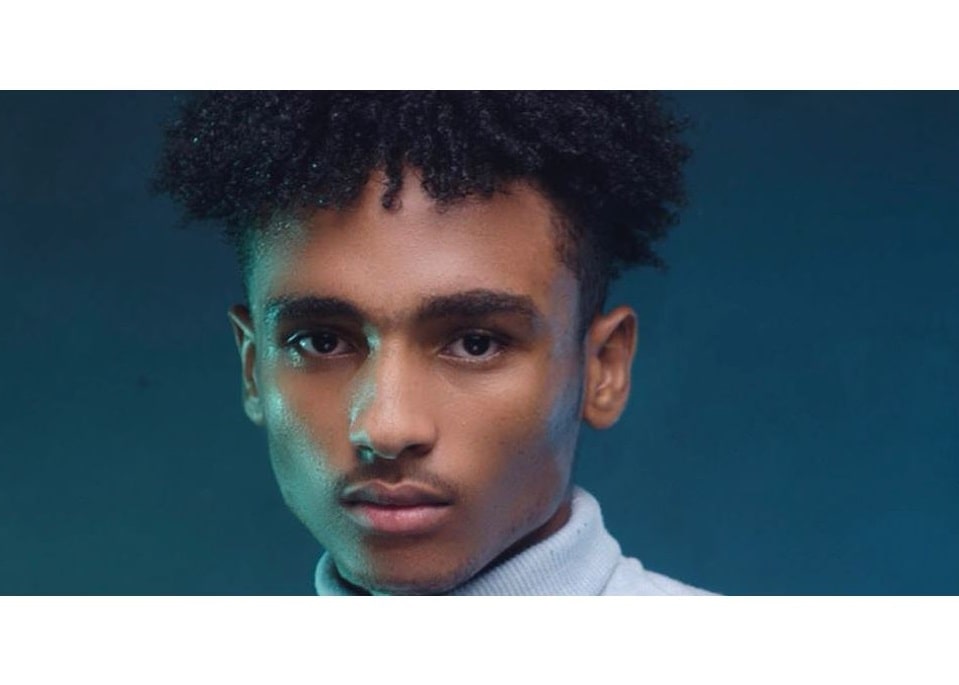 A Nigerian man named Mike Solomon who goes by the Twitter handle @justsolomon_ has been accused of sexual assault by two men.
Narrating what happened between him and Solomon, one of Just Solomon's accusers named Nnamdi (Twitter handle – @onwukajefferson) said the incident happened in October last year.
Nnamdi said he used to be good friends with Just Solomon until he visited him after his return from South Africa. During their time together, Solomon demanded sex and when he refused he "got pissed". Nnamdi said Solomon went into the kitchen and banged on the door and refrigerator as he tried to "show aggression."
Nnamdi also shared screenshots of a Whatsapp exchange between him and Solomon.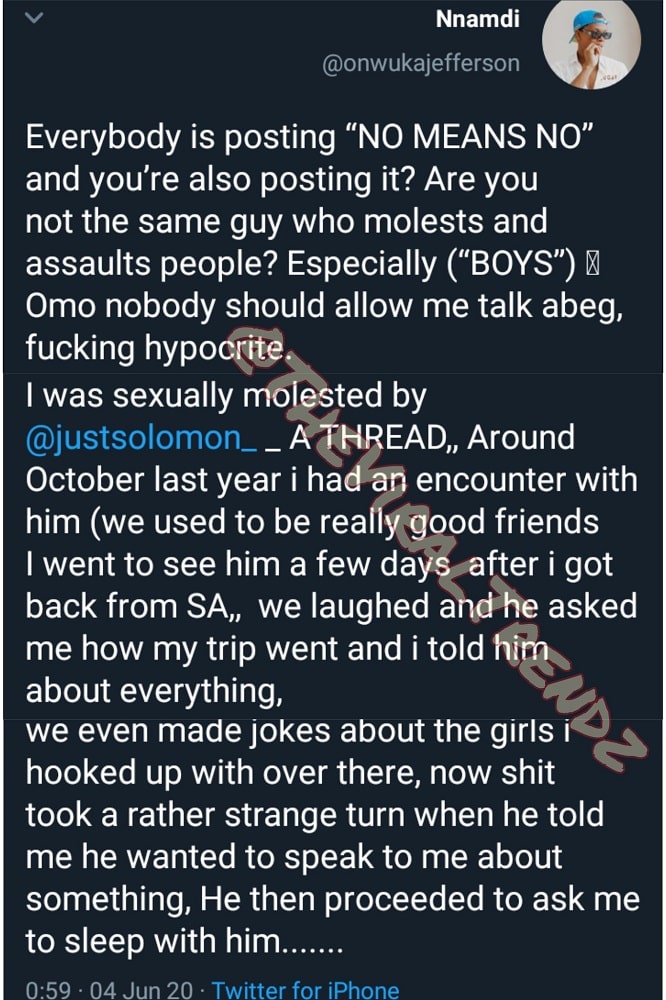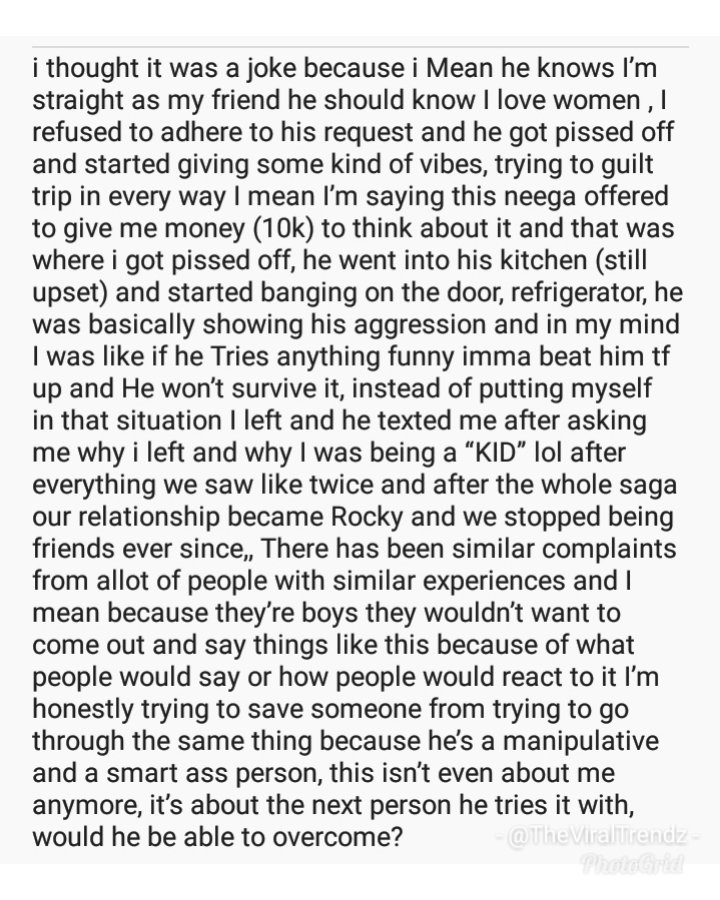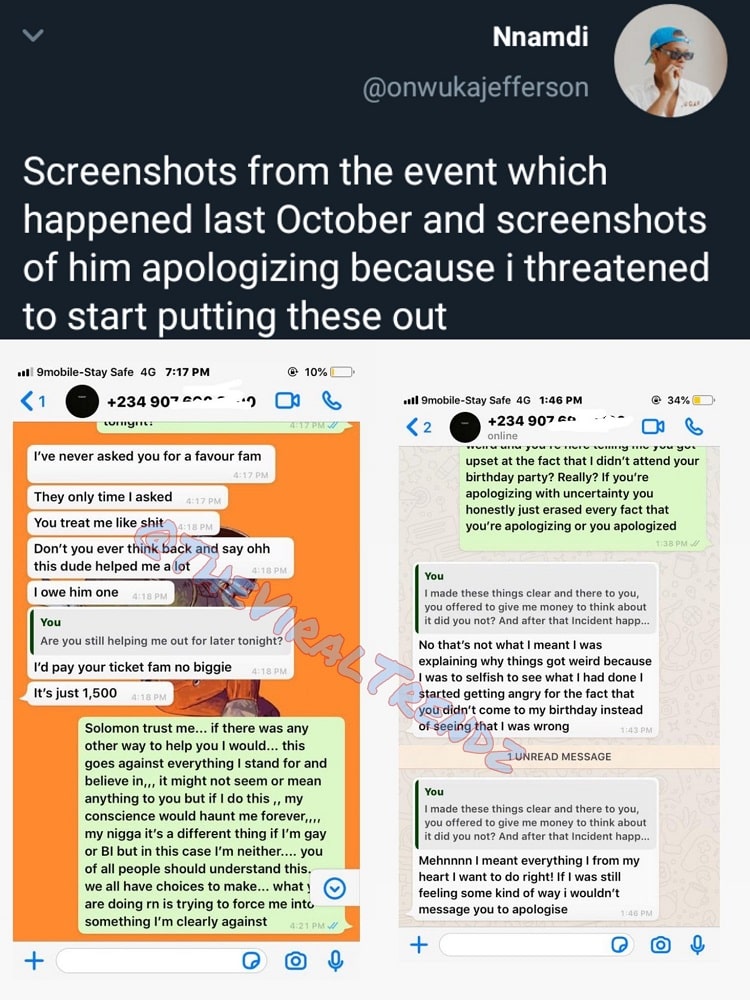 Another man identified as Chocolate Torpedo on Twitter also narrated how he was sexually assaulted by Solomon on two occasions.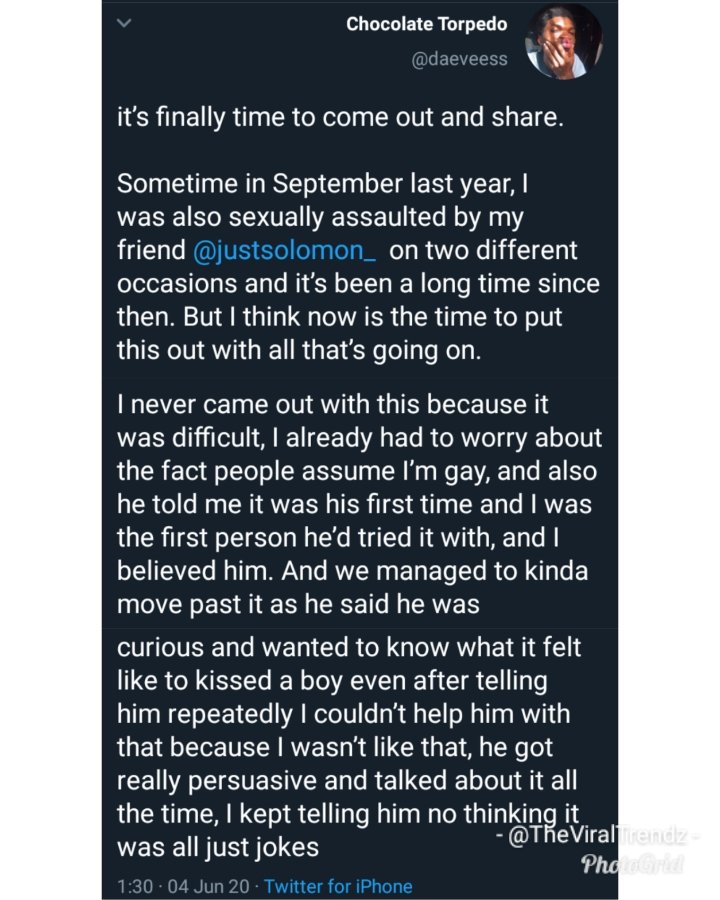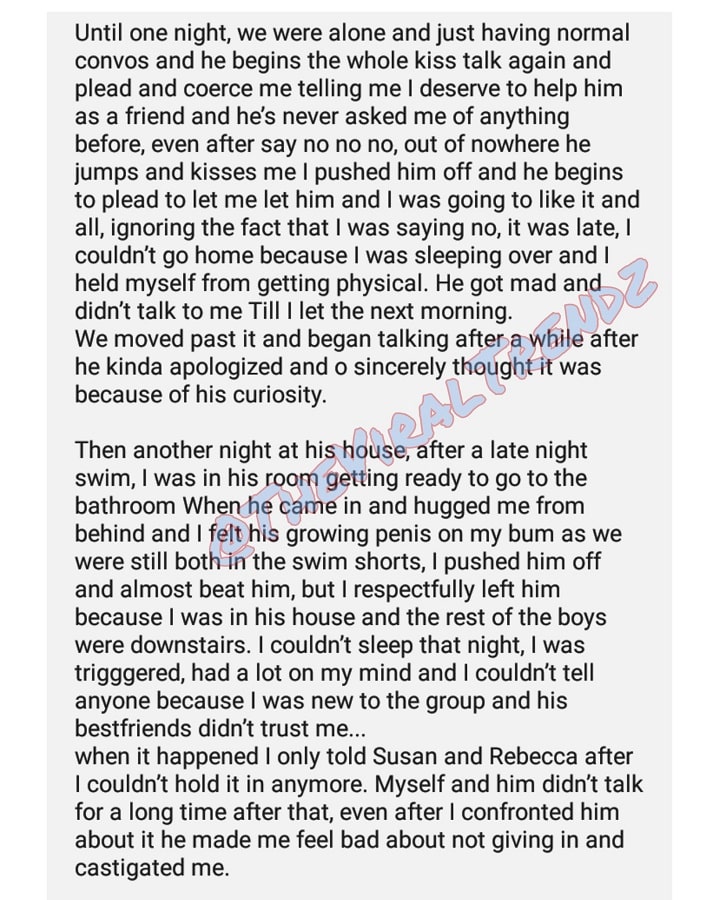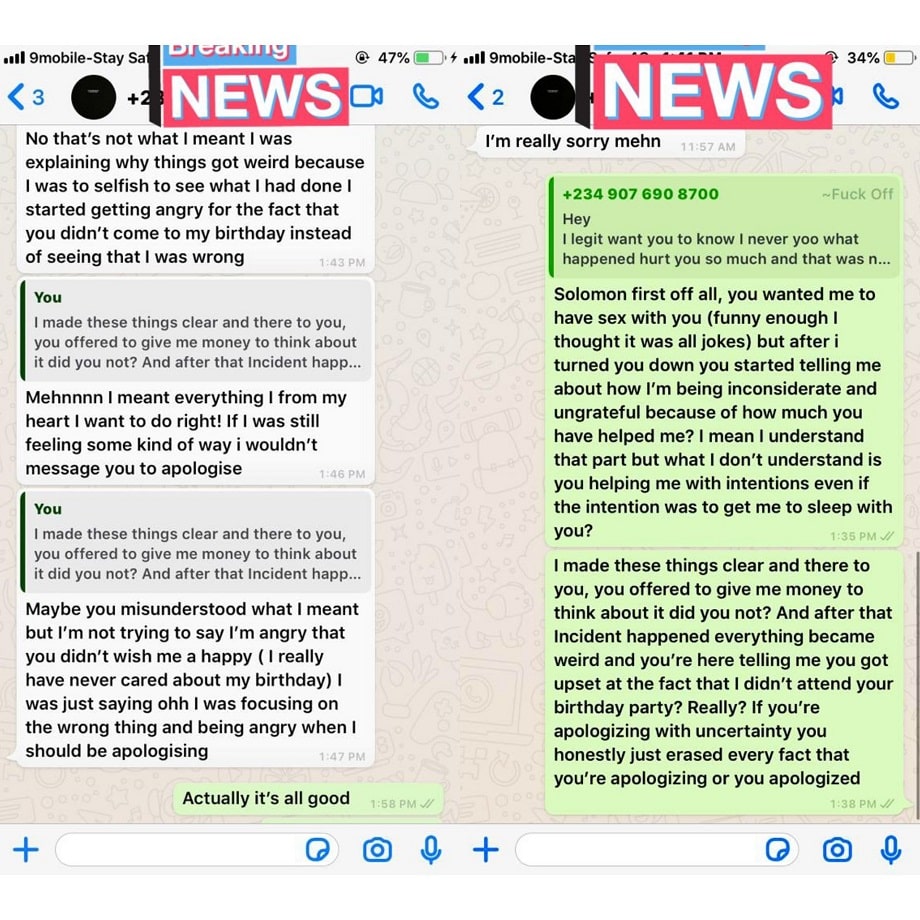 Another man Colman Foster has also said it happened to him too.