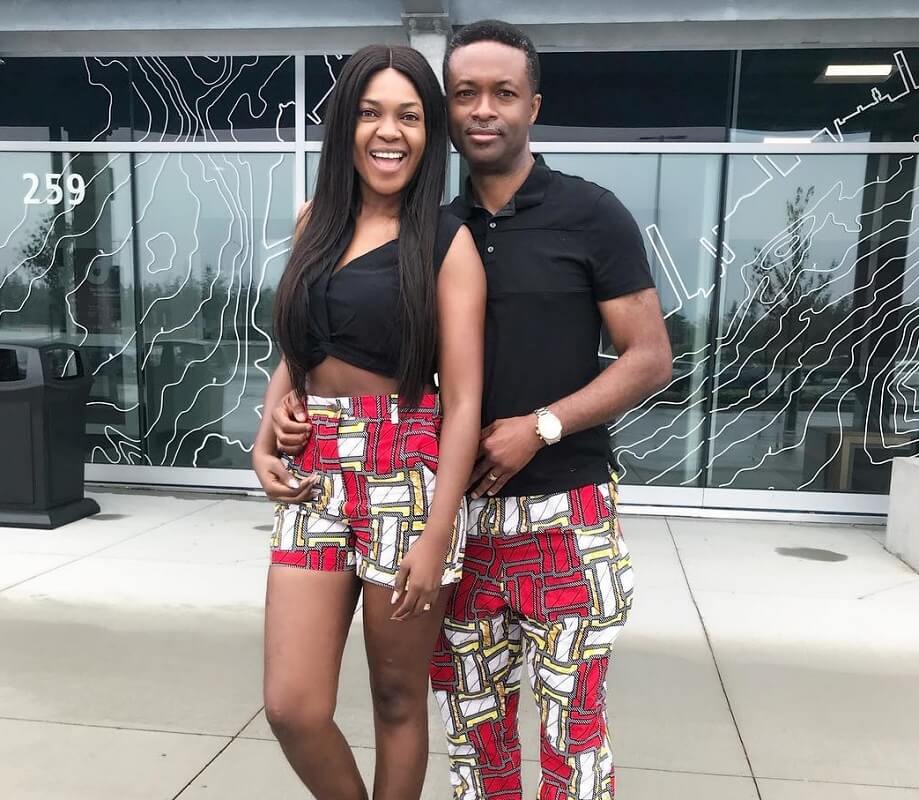 Omoni Oboli's beautiful marriage and family have been a reason for constant admiration from fans and colleagues alike.
Omoni who is often seen in online skits with her sweetheart Nnamdi Oboli and kids has continued to prove marriage can be both sweet and fun.
Whether you are in their midst or just watching them through your phone or TV's screen, it is always easy to tell that Omoni and Nnamdi have amazing chemistry.
Nnamdi Oboli, who just turned 50, posted a video of himself serving impressive dance moves with his wife and kids to mark his 50th birthday. The adorable video has drawn lots of beautiful reactions from fans and movie stars all over Nigeria.
You can watch the video of Nnamdi Oboli and his family dancing at the bottom of this post.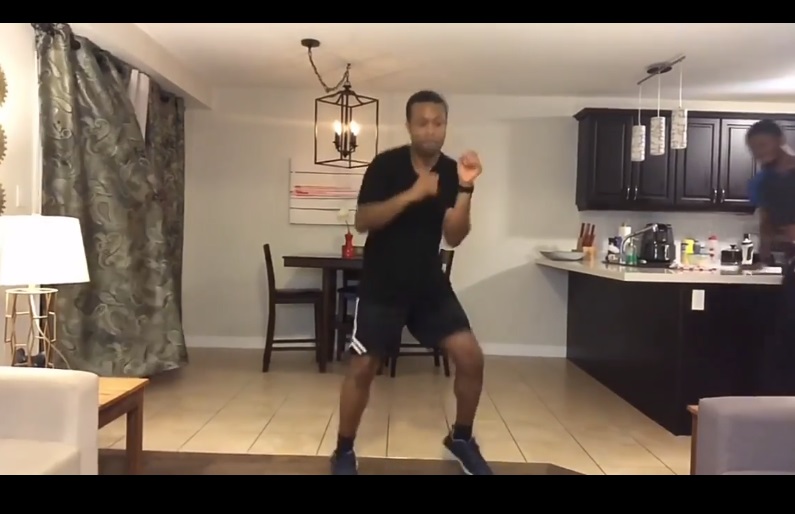 Here are a few nice details about Omoni Oboli's marriage to Nnamdi Oboli:
1. Omoni Oboli and Nnamdi have been married for nearly 20 years now. They wedded in the year 2000 (on October 28) and the marriage has produced three grown-up boys.
2. Nnamdi Oboli was 29 when he proposed to and married Omoni, who was 21 then and 8 years younger.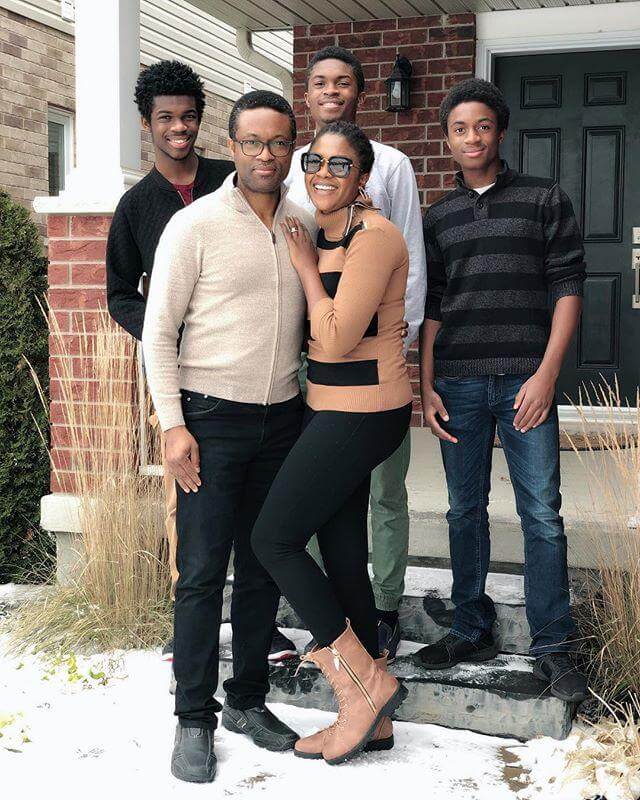 Their love has remained strong ever since and Omoni Oboli's marriage has been cited in the media as one of the most "scandal-free celebrity marriages" in recent times.
3. Omoni and Nnamdi Oboli have three beautiful children together – sons named Gozi, Chizi and Tobe.
Other details about Nnamdi Oboli
4. Nnamdi Oboli is an optometrist. An optometrist is an eye doctor that can examine, diagnose, and treat eyes problem, different from an ophthalmologist who can perform eye surgeries.
5. Nnamdi Oboli graduated from the Univesity of Benin with a degree in optometry. He is the co-founder and managing director of Dioni Visions Limited, a company he started with his wife that combines eye care services and entertainment.
6. Nnamdi runs Dioni Visions Limited with his wife, Omoni. Nnamdi Oboli is also a movie producer who has co-produced several award-winning Nollywood movies with his wife, Omoni.
7. Nnamdi Oboli also manages the career of his wife and star actress, Omoni Oboli. As a life coach, Nnamdi has written and spoken several times on marriage and relationships.
Watch the video of Nnamdi Oboli and his family dancing below: