by Staff writer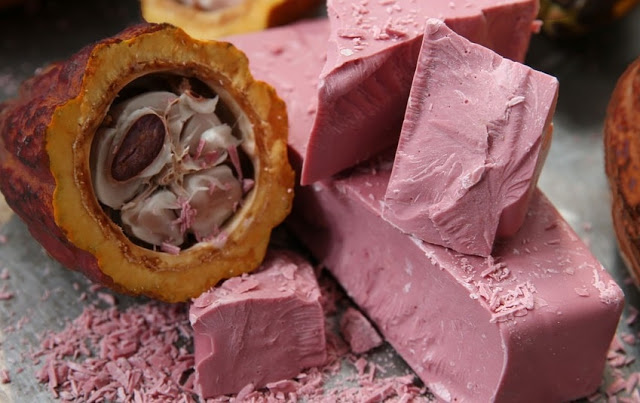 Since the development of white chocolate 80 years ago, no other kind of chocolate has entered the world market.

Thanks to a breakthrough by Swiss chocolate maker Barry Callebaut AG the list of natural chocolate colors is finally going beyond just dark, milk and white.
Barry Callebaut AG is the world's largest cocoa processor and has come up with the first new natural color for chocolate since Nestle SA started making bars of white chocolate more than 80 years ago.
While it has a pinkish hue and a fruity flavor, the Zurich-based company prefers to refer to the new invention as "ruby chocolate."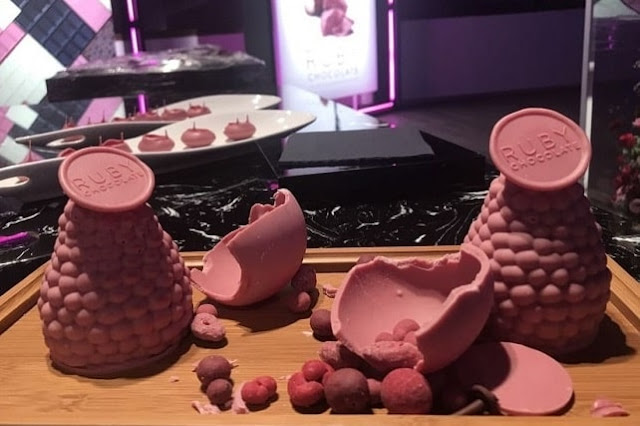 Pink chocolate is the newest type of chocolate since the introduction of dark, milk, and white.

The innovation, based on a special type of cocoa bean, comes after about a decade of development, according to Chief Executive Officer Antoine de Saint-Affrique.
The chocolate, unveiled in Shanghai on Tuesday, has a natural berry flavor that's sour yet sweet, according to the Zurich-based company, which works behind the scenes to produce chocolate.
"It's natural, it's colorful, it's hedonistic, there's an indulgence aspect to it, but it keeps the authenticity of chocolate," the CEO said in a telephone interview.
"It has a nice balance that speaks a lot to millennials."
The new product may also appeal to Chinese consumers, a nascent market for chocolate, De Saint-Affrique said.
The company has tested the product in the U.K., U.S., China and Japan through independent consumer research carried out by Haystack and Ipsos.
The cocoa used to make ruby chocolate comes from Ivory Coast, Ecuador and Brazil and the unusual color comes from the powder extracted during processing, De Saint-Affrique said.
No berries or colors are added.
While other companies including Cargill Inc. already produce red cocoa powder, this is the first time natural reddish chocolate is produced.
Any lover of chocolate on DNB? Tell us what you think!