A Nigerian woman identified as Kambili Korie on Twitter has in a series of tweets levelled serious accusations of rape and assault on popular TV presenter and actor Uti Nwachukwu.
According to Kambili, she did not know that Uti was capable of sexual harrasment and assault.
When another Twitter user called Kambili's allegations bluff, because, according to him, Uti likes guys, Kambili replied that the TV presenter is bisexual but holds men in higher regard.
Kambili also went ahead to share a screenshot of a social media chat alleged to have been between her and Uti Nwachukwu.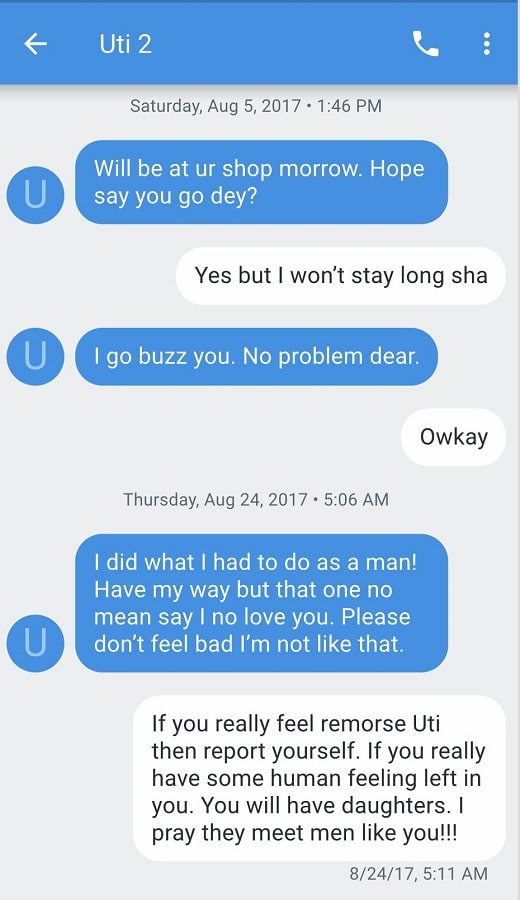 Nigerians have also dug out an old tweet Uti Nwachukwu made at around the time the alleged rape incident was said to have occurred.
Uti tweeted in 2017, "I will only force you if I love you."