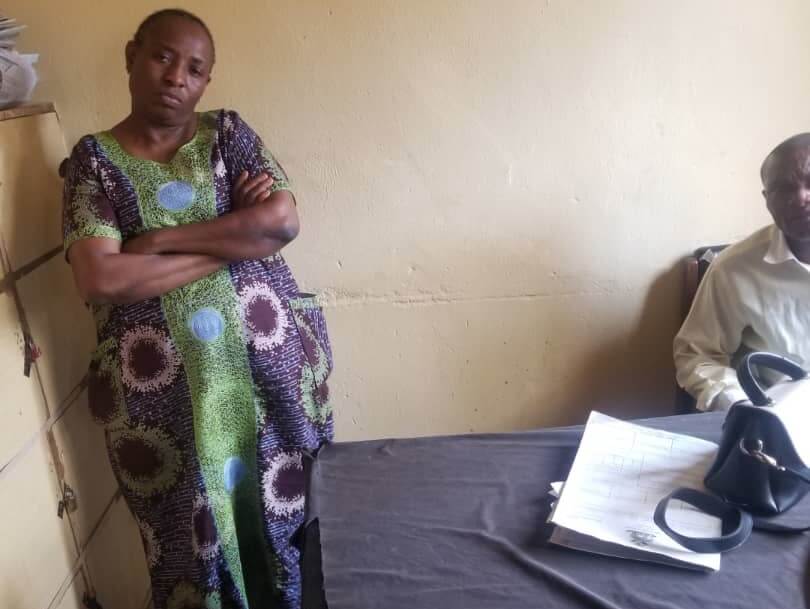 The Kaduna State Police Command has said the deaconess who was earlier arrested for allegedly torturing a 14-year-old girl with a hot knife and pepper will be prosecuted.
Police records also show that the true name of the deaconess is Mrs Yemi Awolola and not Deaconess Oyemola Oyewole as being previously reported in the media.
The Kaduna State Police Public Relations Officer, Mohammed Jalige, confirmed that the woman in their custody being investigated for torturing her 14-year-old ward was identified as Mrs Yemi Awolola.
The police spokesperson said that Mrs Yemi Awolola will be charged to court once their investigation is complete.
We also gathered that the 14-year-old victim of Mrs Yemi Awolola, named Princess, which she allegedly tortured on numerous occasions with a hot knife, fire, sticks and pepper, is currently receiving treatment at the hospital.
A source has also confirmed to us that Mrs Yemi Awolola is an NNPC official currently working at the Kaduna State refinery.
Our source said:
"Her name is not deaconess Oyewole as people claimed. She has been doing it for the past 20 years. I know her very well. She claimed that witchcraft attitude from her mother. I am a witness to what she has been doing. Her name is Yemi Awolola. She only lied. She works with the refinery at Kaduna. She is very wicked."