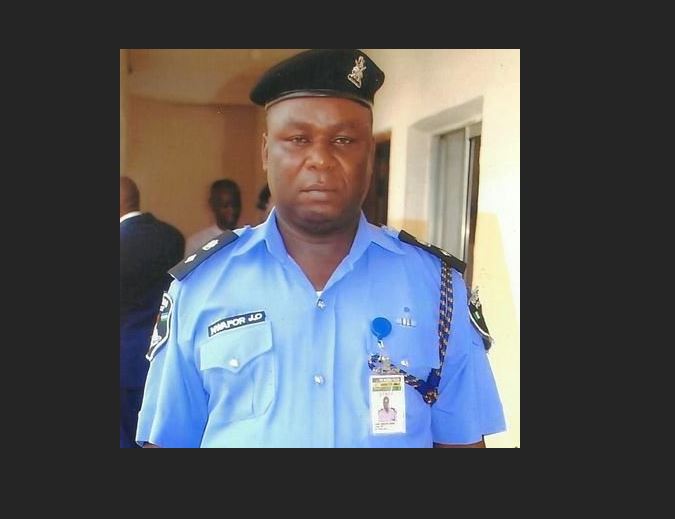 The worst cases of human rights violations were recorded at the SARS unit in Awkuzu the time CSP James Nwafor headed the unit.
The situation was so serious that Amnesty International carried out two phases of investigations (in 2014 and 2016) into the activities of Awkuzu SARS and produced damning reports of torture, unlawful killings, disappearance of detainees, unlawful arrests and prolonged detentions without trial that take place at the unit.
Other atrocities linked to the Nwafor-led Awkuzu SARS include conversion of suspects' properties to personal use and the demand and collection of outrageous sums as bail fees in exchange for freedom.
CSP James Nwafor (now retired) was the Commander at Special Anti-Robbery Squad (SARS), Awkuzu between 2012 and early 2016.
He was redeployed in 2016 after a series of petitions were made against him in connection to severe human rights violations.
On the 12th of September 2016, CSP James Nwafor was recalled to Awkuzu SARS but his return was met with strong opposition from human rights groups within and outside the state.
Following the strict oppositions that kept growing, Nwafor was removed from Awkuzu SARS in less than two weeks. He was reposted to the Administrative Department at the State Command Headquarters, Awka where he worked until he retired in April, 2018.
Shortly after CSP James Nwafor's retirement, it was reported that the Governor of Anambra State, Willie Obiano, has appointed him as his Senior Special Assistant on Security Matters in 2018.
The appointment was again heavily criticized by human rights groups and civil society actors in the state who referred the state government to the many cases of severe human rights violations linked to CSP James Nwafor when he was head of SARS.
CSP James Nwafor hails from Ezza North Local Government in Ebonyi State. He is currently 59 years old.
Some of the human rights groups that fought against CSP James Nwafor's impunity are:
a. Network on Police Reform in Nigeria (NOPRIN)
b. International Human Rights and Equity Defense Foundation (I-REF)
c. Civil Liberties Organisation (CLO)
d. International Society for Civil Liberties and Rule of Law (INTERSOCIETY), etc.