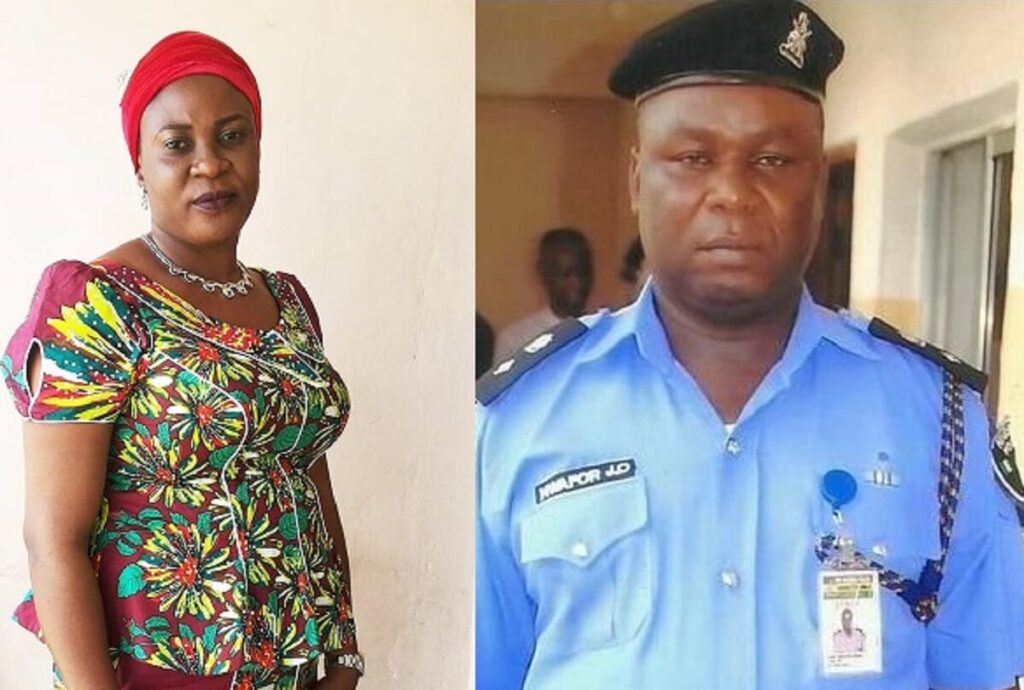 Nigerians have stormed the social media pages of Mrs Anthonia Nwafor, wife of dismissed ex-SARS officer James Nwafor who has been accused of carrying out some of the most severe cases of human rights violations the time he was the O.C of Awkuzu SARS.
James Nwafor was recently relieved of his duties as security aide to Anambra State Willie Obiano following massive agitations for his prosecution.
CSP Nwafor has been accused of perpetrating all manners of human rights abuses the time he headed the SARS unit at Awkuzu, Anambra State, including reports of extreme torture and unlawful killing of detainees.
Of particular, Mr Nwafor has been accused of having something to do with the disappearance of a young man named Chijioke John Iloanya who Nwafor reportedly arrested back in 2012 and was never seen again. There are reports that CSP James Nwafor killed Chijioke John Iloanya while he was in custody at Awkuzu SARS.
Nigerians have stormed the social media pages of CSP James Nwafor's wife, Mrs Anthonia Nwafor, to curse her and her children for all the sins her husband committed.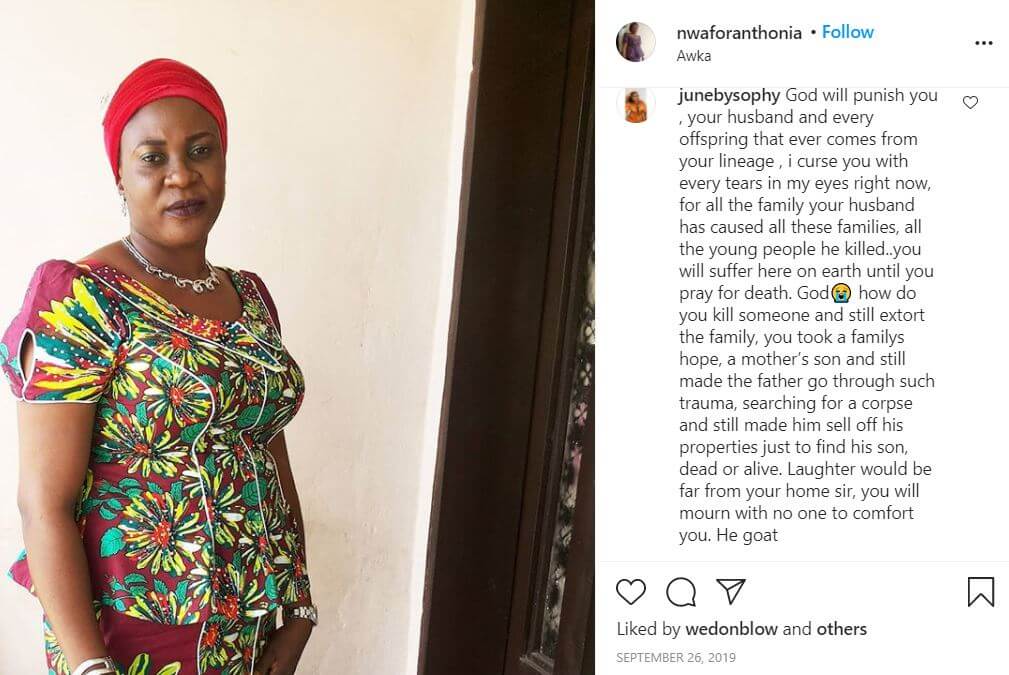 One person wrote:
"God will punish you , your husband and every offspring that ever comes from your lineage , i curse you with every tears in my eyes right now, for all the family your husband has caused all these families, all the young people he killed…you will suffer here on earth until you pray for death. God how do you kill someone and still extort the family, you took a family's hope, a mother's son and still made the father go through such trauma, searching for a corpse and still made him sell off his properties just to find his son, dead or alive. Laughter would be far from your home sir, you will mourn with no one to comfort you. He goat."
Another wrote:
"The blood of the innocent will torment all of you ??????."