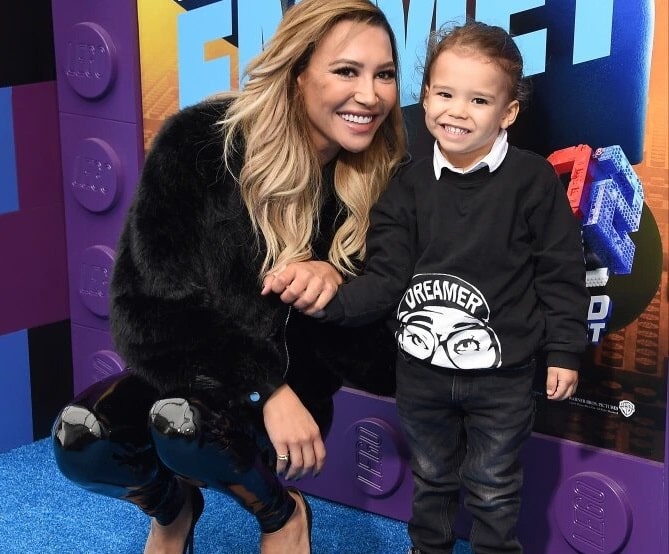 Four-year-old son of Glee actress Naya Rivera has told cops that his mummy "jumped into the water but didn't come back up".
Naya Rivera had gone missing after she rented a boat and went on a ride alone with her 4-year-old son, Josey.
The 33-year-old actress is now feared dead after divers searched the lake until nightfall but were unable to find her.
Josey was found asleep and alone on the rented boat he and his mum went on a ride in. Josey was found by another boater alone in the boat about three hours they left the dock. Authorities were immediately alerted and they began searching for Naya.
According to local reports, the life vest Naya's son was wearing was intact while another adult life vest presumed to be his mother's was found on the boat.
Before the incident, Naya Rivera had made a series of cryptic posts on social media.
Six days before she went missing, the Glee star wrote on Instagram:
"No matter the year, circumstance, or strifes every day you're alive is a blessing. Make the most of today and every day you are given. tomorrow is not promised."
Naya's final Instagram post before going missing on Wednesday afternoon was a picture of herself kissing her son Josey with the caption: "Just the two of us."
Authorities have said Naya is presumed to have "drowned and died" in the lake but the search for her is still ongoing.
Naya Rivera appeared in over 100 episodes of the hit musical series Glee from 2009 to 2015.