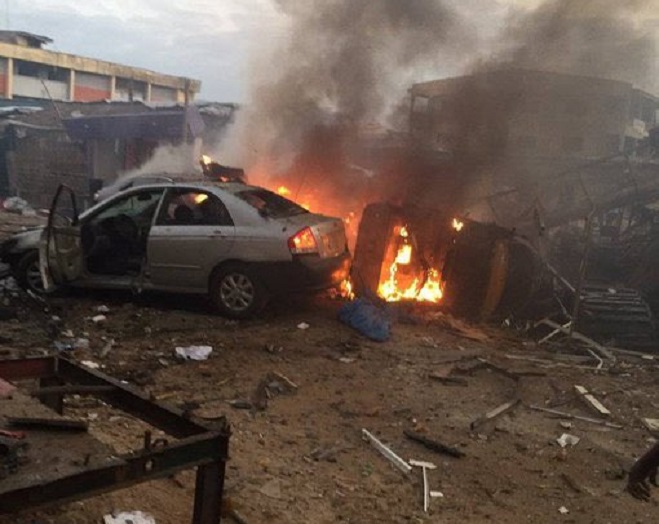 A gas explosion at the Ajao Estate area of Lagos this evening has left many dead and others injured.
The explosion occurred this evening at around 9:40 PM at Asa Afariogun Street, our sources confirm.
An entire building was brought down by the explosion and many cars within the area of the explosion went up in flames, we were told.
The explosion happened at the Asa Afariogun Street of Ajao Estate, not too far from the Super Saver supermarket. The explosion reportedly emanated from an industrial gas vendor in the area.