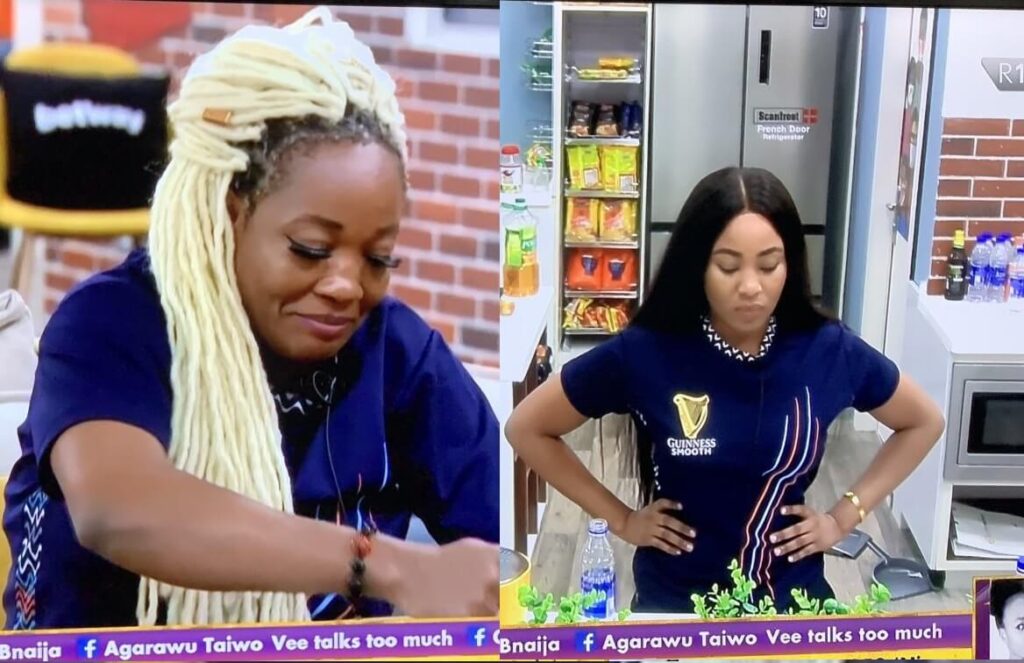 BBNaija Lockdown housemates Erica and Lucy had an altercation this evening in the BBNaija house.
What caused the Lucy and Erica fight?
Lucy mumbled something in reference to Erica and Kiddwaya's relationship, something about Kiddwaya being the neck to Erica's head or something related to that.
Erica overheard Lucy and confronted her, demanding she explains what she meant. The quarrel started from there. It looked like an accumulated annoyance for Erica because she claimed Lucy has been taunting her all day.
This is a video of how the Erica and Lucy fight started:
What happened during Erica's fight with Lucy this evening?
There was minor name-calling with Erica warning Lucy not to ever call her name "anyhow" again. Erica also told Lucy to "shut up" and that she is carrying a mop stick on her head, making reference to Lucy's white braids.
Lucy appeared not very ready to go all out on Erica, so she just sat there humming and shaking her head. Luckily (and unluckily for some BBNaija viewers who enjoy watching housemates clash against each other), the fight ended almost as soon as it started.
It looked like it is going to be a fight to be revisited for Lucy, possibly when Erica's reign as head of house ends.
Watch a video of the Erica and Lucy fight below:
What did Laycon do during Erica's fight with Lucy?
Strangely, Laycon did not interfere (as many would have expected) during Erica and Lucy's fight – an action that delighted many of his fans.
"This boy is finally having sense. Did you see how he looked away?" someone tweeted.
Check out some of the reactions: