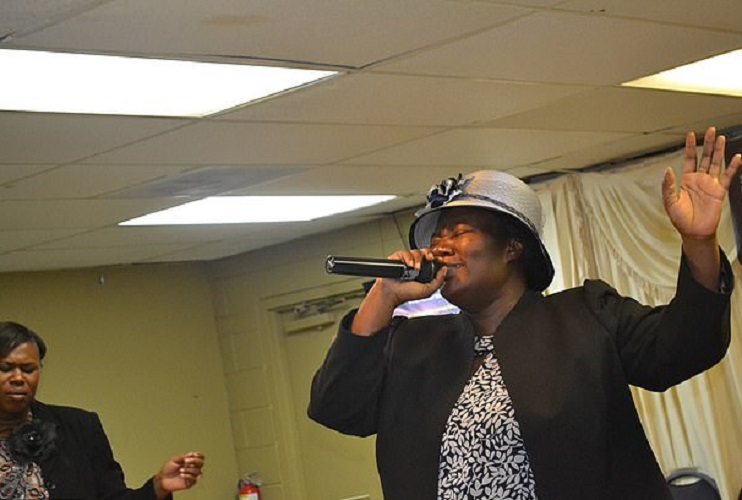 Houston doctor Stella Immanuel who made global headlines this week after sharing unverified claims of a COVID-19 cure is also a religious leader.
Dr Stella Immanuel has been dubbed "Trump's favourite COVID doctor" in the media after US President Donald Trump retweeted her message about a COVID-19 cure.
Dr Stella Immanuel said in a viral Facebook video that COVID-19 is curable with a combination of hydroxychloroquine, azithromycin and zinc.
Dr Stella Immanuel, a Mountain of Fire minister, works as a paediatrician in Houston, Texas while also running the Fire Power Ministries in the same city.
Dr Stella Immanuel was born in Cameroon but did her medical training in Nigeria, according to The Daily Beast.
The video of Dr Stella Immanuel promoting the use of hydroxychloroquine for treating COVID-19 reached 13 million views on Facebook before it was taken down.
The video has also been subsequently removed on YouTube and Twitter after being tagged as false information. In the video, Dr Stella Immanuel assured her listeners that they do not need to wear a mask because coronavirus has a cure.
"Hello, you don't need a mask. There is a cure," Dr Stella Immanuel said.
Dr Stella Immanuel also alleged that she has treated 300+ patients with hydroxychloroquine with some of them very old and presenting other health conditions like diabetes but all got better.
Dr Stella Immanuel is known for making outrageous claims on video and during her church programs. In one of her sermons a few years ago, she said there is a plan by a witch to destroy the world using abortion, gay marriage, children's toys, etc.
Dr Immanuel also claimed that DNA from aliens is currently being used in medicine. "They're using all kinds of DNA, even alien DNA, to treat people," Immanuel said.