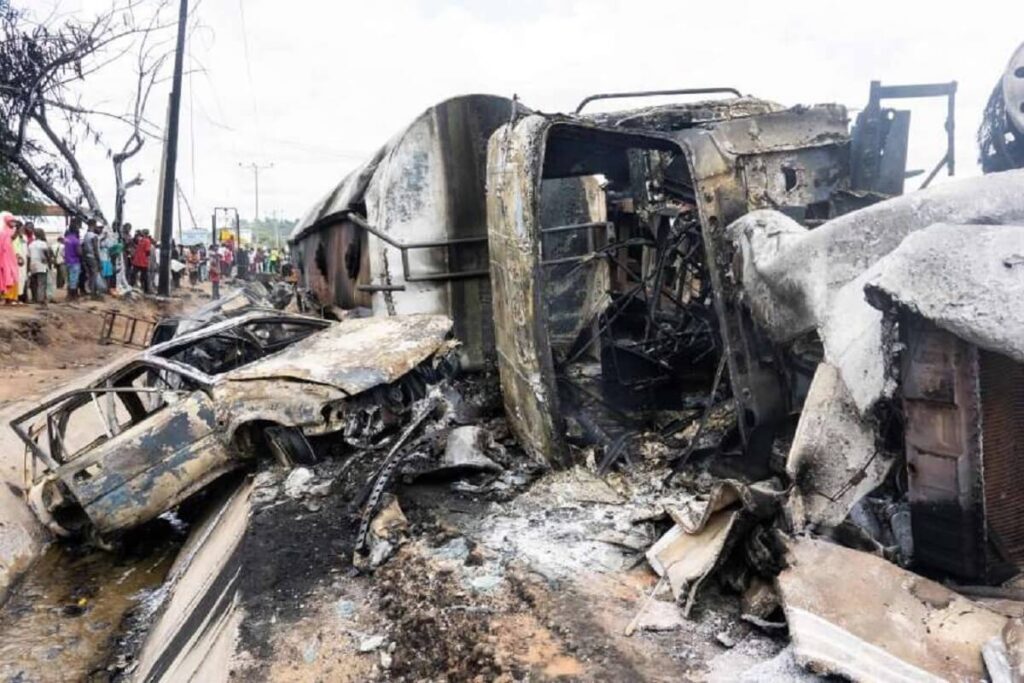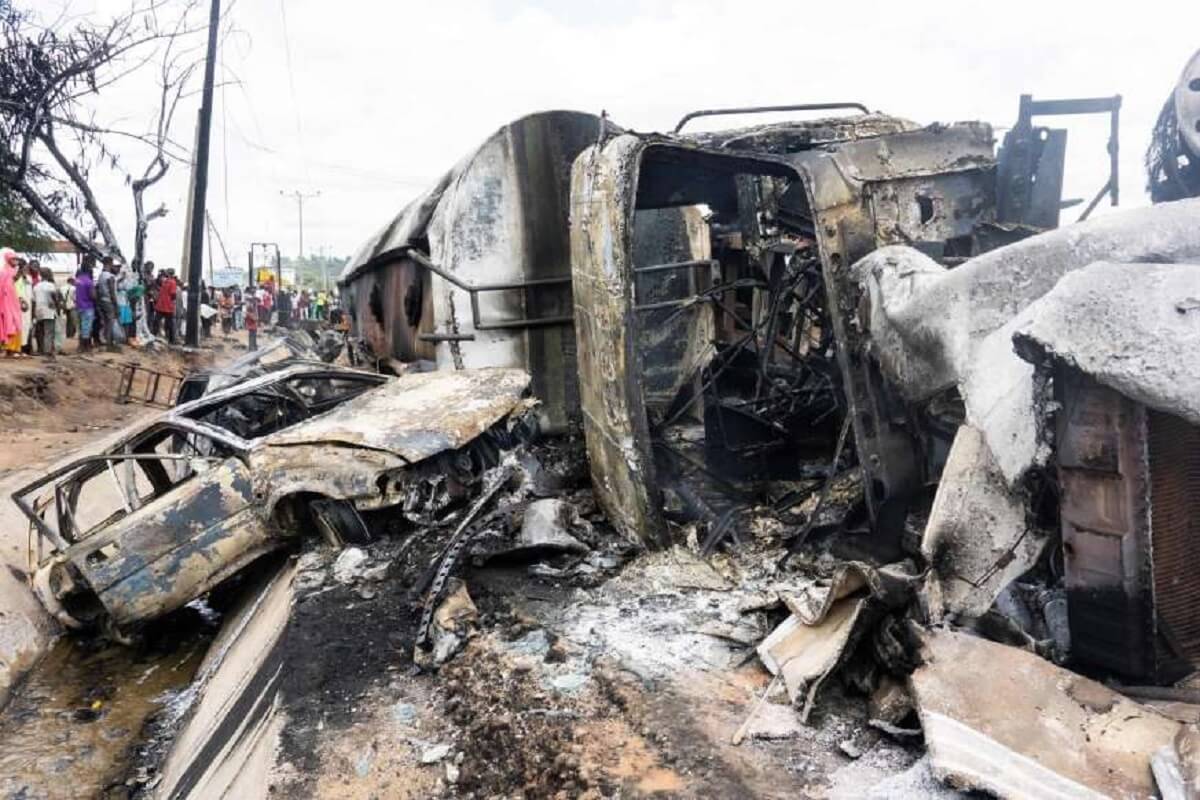 A great tragedy hit Kogi State in central Nigeria when a truck carrying petrol overturned and caught fire on the busy Lokoja-Abuja highway on Wednesday, September 23, 2020.
The petrol tanker's brakes had failed and the driver lost control and rammed into five cars, three tricycles and two motorcycles on the busy highway. The truck which was loaded with highly flammable motor spirit exploded into flames immediately.
At least 23 people died in the explosion including several women and children, it was reported.
The tanker reportedly fell on one of the five cars carrying a family, crushing them to death before bursting into flames. The family was later identified as Mr and Mrs Olu Samson and their three children. All of them died.
The Kogi State Government has declared a two-day mourning in honour of the 23 victims of the Lokoja tanker explosion.
Pictures of the Lokoja fuel tanker explosion on September 23: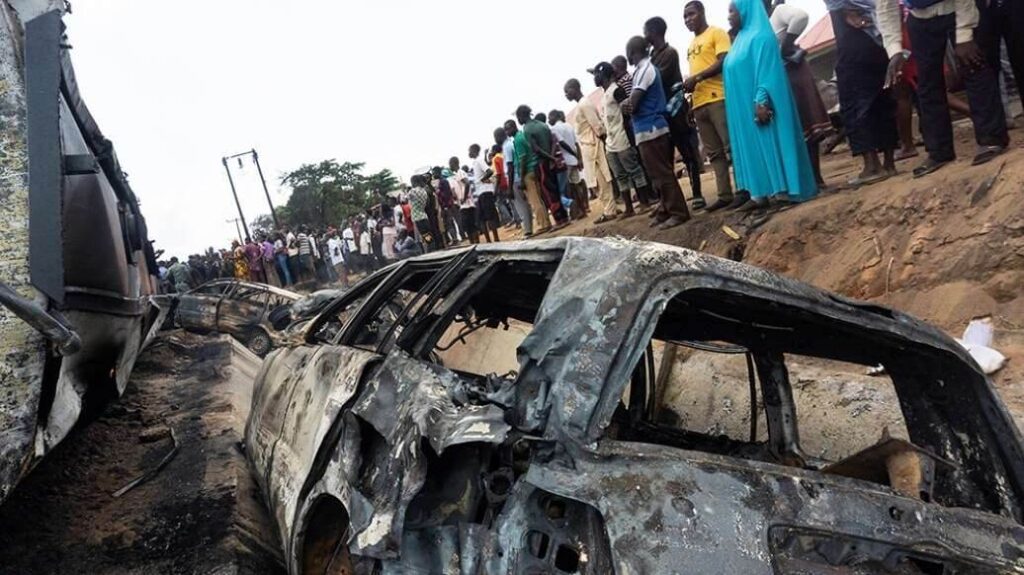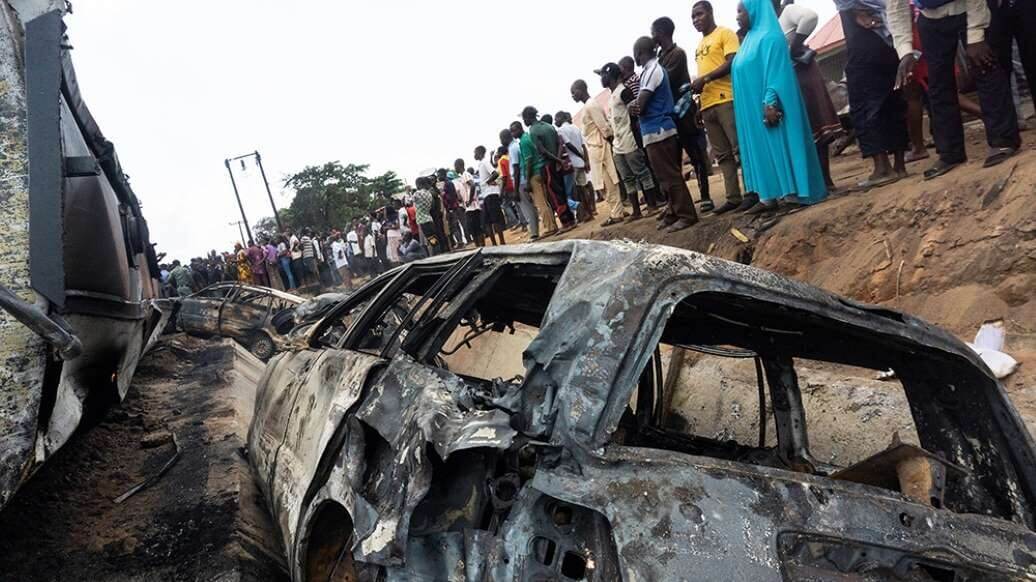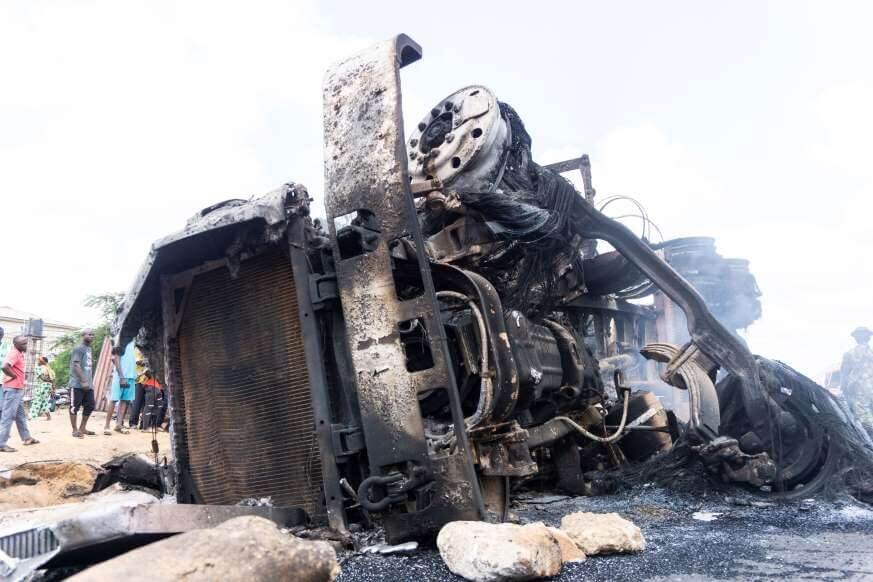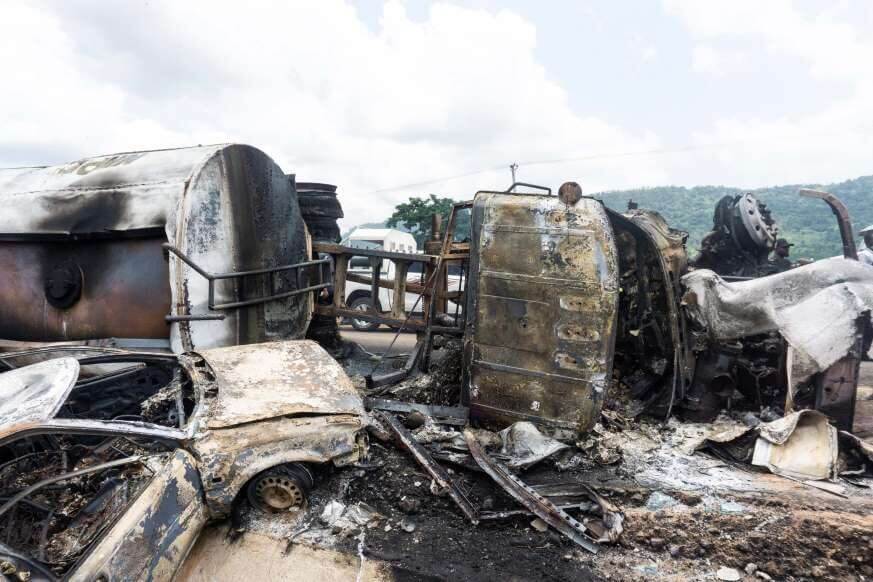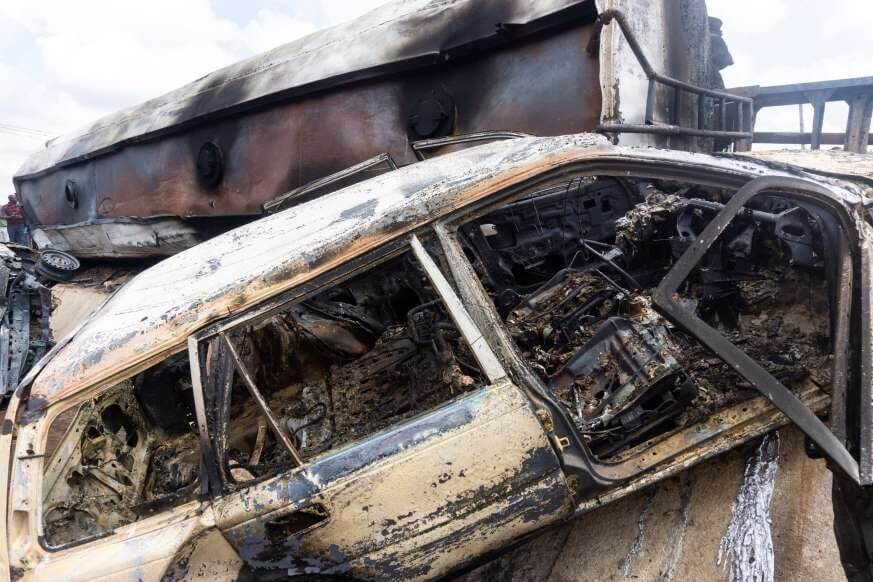 Credit for the images on this post – Haruna Yahaya / AFP