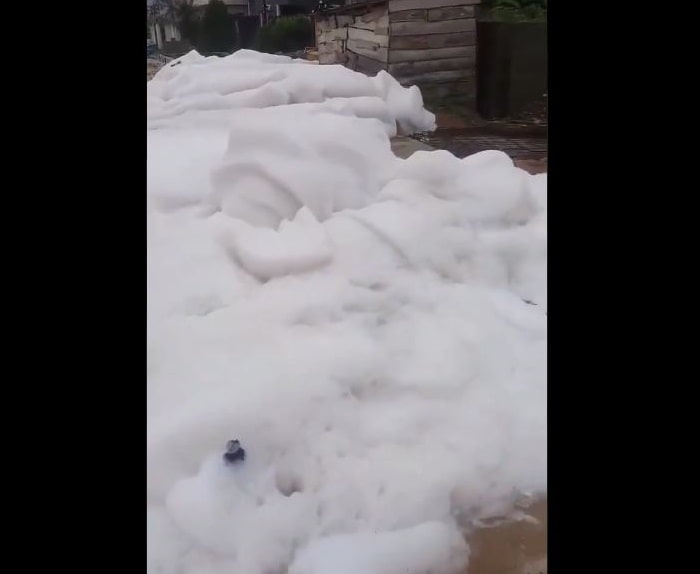 Twitter users have raised alarm over a white foamy substance flowing through a community in the Anthony Village area of Lagos State.
According to an eyewitness who shared a video on Twitter, the "chemical substance" is spreading over an estate around Anibaloye in Anthony.
Twitter users have beckoned on relevant Lagos State authorities to respond to the situation immediately. Residents say they are scared to make contact with the substance.
UPDATE
It has been confirmed that the white foamy substance is harmless.
The Senior Special Assistant (SSA) to the Governor of Lagos State on New Media, Gawat Jubril said the material is a fire retardant and not harmful.
He wrote:
"A Tanker fell overnight and our Emergency Agencies poured the foam material to prevent combustion. Nothing to be scared of."
He also assured residents that men of the Lagos State Emergency Management Agency (LASEMA) are already at the place to take care of things.