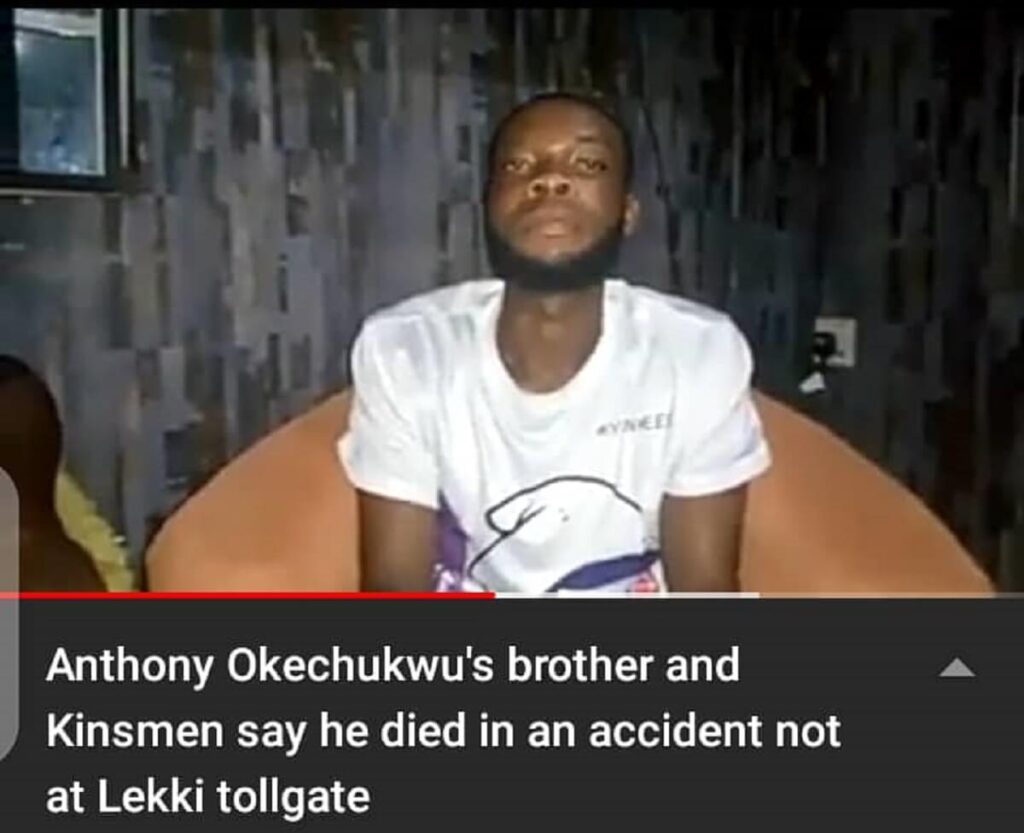 The brother of late Anthony (Okechukwu) Umeh has debunked the rumours that his brother was killed during the October 20 incident when soldiers opened fire on #ENDSARS protesters sitting in at the Lekki toll plaza in Lagos.
According to the brother, Anthony Umeh died from a motorbike accident on the same day (October 20) but not from Lekki tollgate shooting.
Anthony's brother said he was on a bike with two others when the accident happened, around the Ajah area of Lagos. The three occupants of the bike died, including Anthony.
Anthony's brother also said the woman who was earlier seen on video claiming to be the mother of Anthony Umeh is not their true mother but their "mother's sister".
The woman had earlier alleged that Anthony Umeh was killed at the Lekki Tollgate shooting on October 20. Now the deceased brother has dismissed the statement, clarifying that Anthony Umeh died from a motorbike accident.
Watch a video of Anthony's brother narrating the true story of how he died: