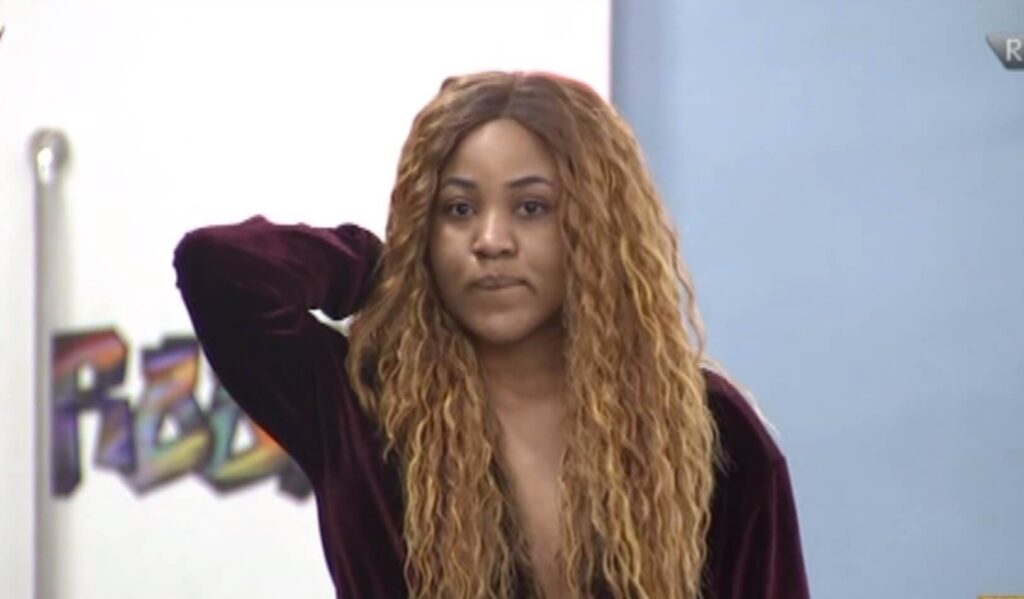 Some BBNaija Lockdown housemates have been issued a strike or strikes for disobedience of house rules during the period Big Brother was away.
The housemates heard Biggie's voice today, August 23, after Big Brother disappeared on a holiday for one week.
Big Brother, on his return, decided to punish housemates that took his absence as freedom to engage in bad behaviour and disregard the set rules guiding the house.
Housemates Ozo and Erica were issued a strike for whispering and tampering with their microphones. Kiddwaya, Tolanibaj and Erica (again) were also issued a strike for each person for disobeying the rules guiding the use of the head of house lounge.
The head of house and their deputy are supposed to be sleeping on the same bed every night for the week they are in the lounge and are not allowed to have a guest stay past 12 p.m. Kiddwaya and Tolanibaj disobeyed this rule by not sleeping on the same bed and yesterday, Erica who was a guest stayed in the head of house lounge till 3 am.
Erica's two strikes mean she will be disqualified from the show if she receives one more strike.
BBNaija housemate Simply Tacha was disqualified from last year's BBNaija show (Pepper Dem) for bad behaviour.
For their bad behavior in the house, Biggie also punished the rest of the housemates. There will be no hot water in the bathrooms for the next few days, and their attitude will determine how long this punishment is going to last.