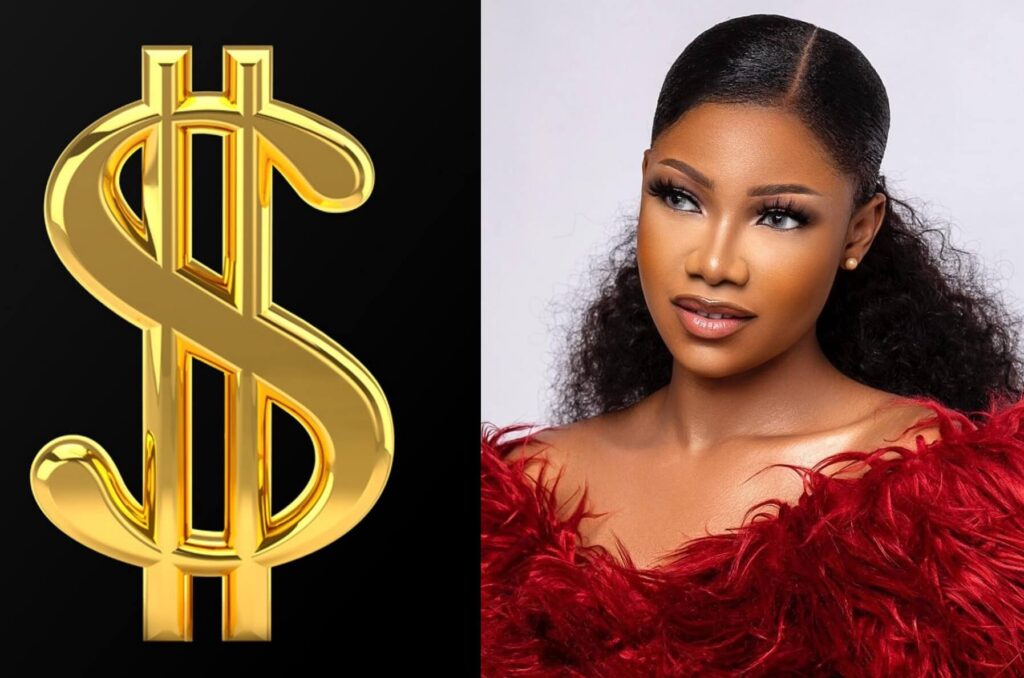 Ex-BBNaija star Natacha Akide, simply known as Tacha, might not have gotten to her season's finale, but she remains one of the biggest exports from the BBNaija Pepper Dem season.
With over a million followers on Instagram and over 600K on Twitter, Tacha is currently one of the most famous and most-followed BBNaija housemates on social media, controlling a multitude of extremely loyal fans who go by the title: Titans.
Known for her unflagging industriousness, Tacha did not wait a second to put her BBNaija fame to good use. Within a few months of leaving the show, she has created multiple streams of income for herself. Tacha currently has the highest number of products on sale than any other BBNaija housemate.
Tacha's current streams of income and how she makes money:
Any person aspiring to attain a financially-independent status knows the importance of building more than one source of income. Tacha obviously knew this even before she appeared on the BBNaija show. Before hitting bigger fame with her participation in the BBNaija reality show, Tacha already created some popularity for herself on Instagram where she displays all her products. She used different tactics to catch people's attention online including stripteasing, and in return make her fans buy her products.
With her cutrrent nationwide BBNaija fame, Tacha does not need to try too hard now. Her major goal now is to keep expanding her enterprise and cashing out big time.
Here are six major ways BBNaija Tacha makes money:
1. Tacha's online store – Everything Tacha
Tacha runs an active Instagram store @everythingtacha where she displays a wide range of products from clothing and beauty products to electronics. Some of her most popular products includes Smile Tacha Teeth Whitener, Mask Me by Tacha charcoal peel-off mask, Tacha Bluetooth speaker and Tacha power bank, etc. To reach nationwide coverage, Tacha created an effective business model of using accredited distributors that sell to the immediate public.
2. Tacha's clothing line – NLNT89
Tacha runs a female sportswear label called NLNT89 of which the products can be ordered via her Instagram page or website – www.symplytacha.com.
3. Brand promotions
As a social media personality with millions of followers on Instagram and Twitter combined, Tacha helps brands and businesses market their products for a fee. Our research finds that Tacha charges several hundreds of thousands of naira to promote and recommend brands to her fans.
4. Endorsements
This is another way Tacha makes cool money. The 25-year-old reality star has worked with a number of brands and companies as a brand ambassador – a contractual deal that brings in tons of money and other perks for the ex-BBNaija star, depending on how big the brand is.
Tacha's latest endorsement deal is with the Chinese consumer electronics and mobile communications company Oppo, of which she was reportedly paid millions of naira.
5. YouTube
BBNaija Tacha runs a monetized YouTube channel called Simply Tacha which currently has over 50K subscribers. Tacha's videos on YouTube get tens of thousands of views and by YouTube pay estimates, she would have made hundreds of dollars from each video.
6. Commercials
Tacha has appeared on several paid commercials for brands and establishments.
7. Others
Outside of all these established income sources, there are other ways Tacha makes money, such as getting paid to make appearances, fan donations, etc.
So what is Tacha's actual net worth as at 2020?
BBNaija Tacha's net worth can only be estimated at this time until a certified report of her earnings becomes public. An estimate of BBNaija Tacha's current net worth based on calculated earnings from her income sources puts it at over $365, 000 or around N142 million naira.