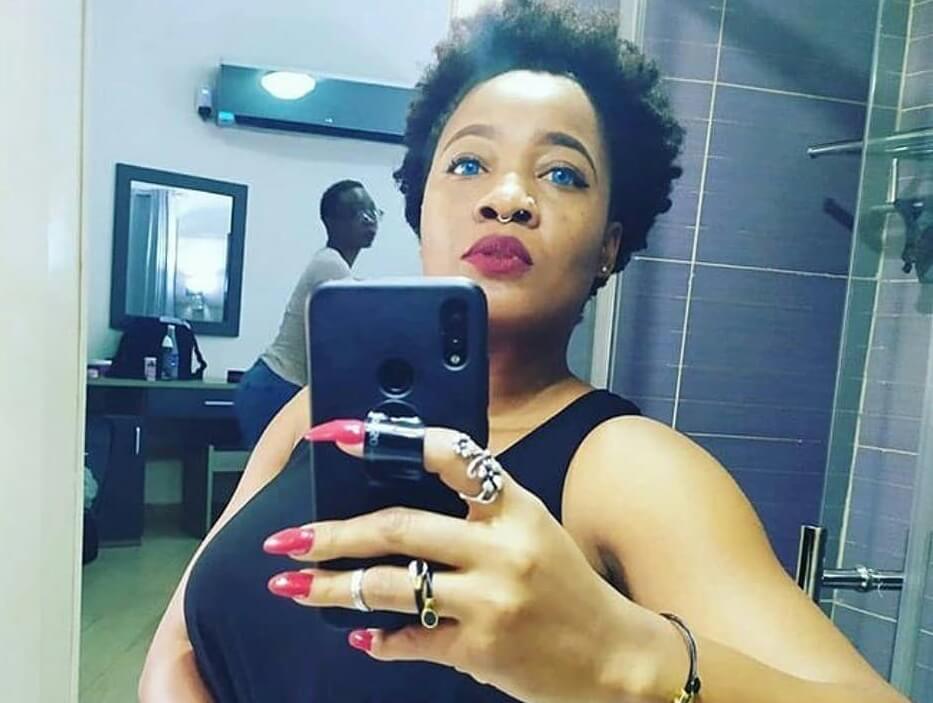 BBNaija Lucy has been mingling more with other Lockdown housemates this week.
The 30-year-old BBNaija housemate earlier engaged in a heart-to-heart talk with fellow housemate Prince, where she disclosed to him that she is homeless and hoped to stay longer in BBNaija house to at least win enough money for her rent.
Later today, Lucy was also seen laughing with other housemates Dorathy, Ozo, Prince, Erica and Wathoni as they talked about masturbation in the house.
This evening, BBNaija Lucy sat with Neo for a warm discussion about life and relationships. During the chat, Lucy revealed to Neo that she likes chubby guys that are tall, dark and sporting a beard.
Lucy told Neo, "I like guys that are chubby, so I can see where to hold. Muscle guys, naa, not for me. All my exes are chubby. Beard too. I have a thing for guys with dark hair and a white beard."
Neo, looking a bit surprised, asked Lucy, "So your spec is not in the house?" Lucy answered in the affirmative, adding that she also has a thing for guys that are engineers.
"I have a thing for guys that are engineers," Lucy told Neo. "Strangely, I have been meeting them a lot."
BBNaija Lucy Essien is a 30-year-old entrepreneur from Lagos State. Lucy runs a grill business in Lagos and hopes to use the BBNaija money to facilitate her move to Canada if she wins.