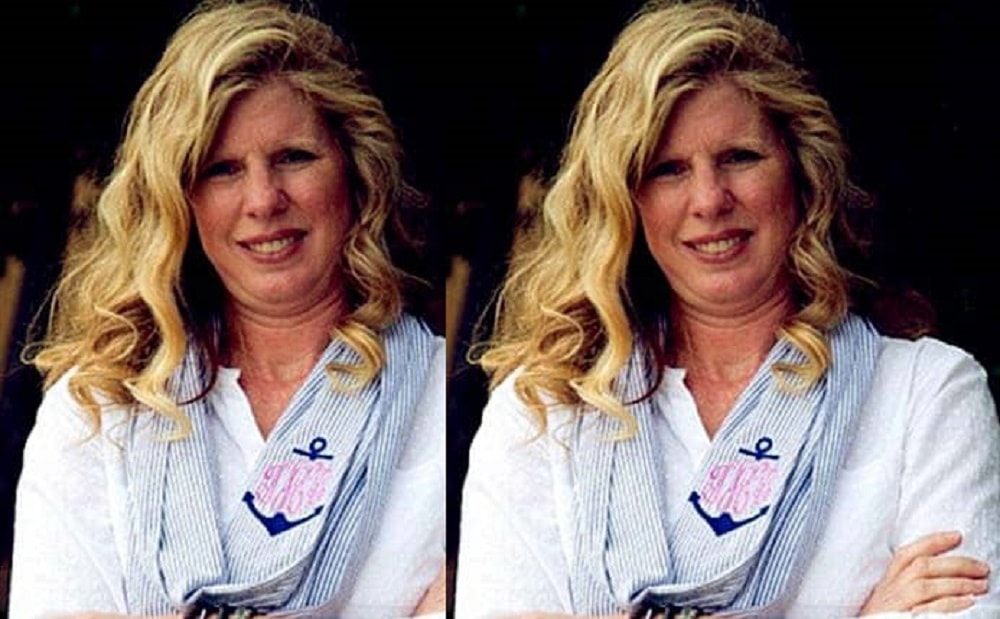 Who is Teresa Terry?
Teresa Terry is the first wife of the popular American business executive and reality TV star Michael Todd Chrisley. Teresa Terry gained fame as the first wife of Todd Chrisley, but she has avoided public attention since their divorce in 1992.
Full data profile of Teresa Terry
| | |
| --- | --- |
| Full name | Teresa Terry |
| Age | 50 |
| Birthday | 1971 |
| Gender | Female |
| State of Origin | Carolina |
| Parents | Unknown |
| Height | 5ft 5 inches |
| Marital Status | Married |
| Nationality | American |
| Career | Unknown |
Teresa Terry's childhood and education
Not much is known about Teresa Terry's childhood and education at this time. Teresa, however, is a native of Carolina, United States. She was born in 1971. She completed her high school education in Westminster, South Carolina, and bagged a bachelor's degree from a reputable university in the States.
Teresa Terry's career
Teresa Terry has chosen to live an extremely low-key life as information regarding her current job and choice of career is not known.
Teresa Terry's marriage to Todd Chrisley and their divorce
Teresa Terry is Todd Chrisley's first wife. They met in high school and fell in love. At the age of 19, Teresa Terry became pregnant with Todd Chrisley's child. They got married soon after she gave birth, but according to Teresa, the marriage was borne out of a sense of duty rather than love. Being with a child, they both assumed getting married was the proper thing to do.
A year and few months after the birth of their first child Lindsie, Teresa gave birth to their second child, Kyle. Soon after the birth of Kyle, the couple began to face critical communication challenges which eventually led to their divorce. Teresa Terry mentioned in one of her interviews that Todd Chrisley emotionally and physically abused her. He maltreated her badly and beat her several times.
It also appeared that Teresa Terry and Todd Chrisley had divided priorities. Todd Chrisley was into fashion and this was always evident in his dressings, while Teresa Terry preferred to keep it low-key. Teresa Terry stated that Todd used to enervate her with instructions on what to wear for every occasion. When she knew she couldn't continue any longer, Teresa filed for a divorcee in 1992.
After their divorce, Teresa Terry stated that Todd destroyed her personal property and physically humiliated his own mother and her. She also made another statement claiming that he tried to kill her. According to her, "he wielded a knife threatening to kill me". She had to run to a neighbour's house for safety.
There were a lot of accusations tendered against Todd Chrisley, but he denied them all. After a lot of back and forth, including court appearances and child custody issues, Teresa Terry and Todd Chrisley became officially separated. They were married for a period of seven years.
Teresa Terry right now
Teresa Terry is currently married to her second husband, and they reside in Oklahoma along with their children. Teresa also reported that Todd Chrisley hired a private detective to monitor her in her new home. She mentioned that she once found a red laser trained on the house and saw Todd Chrisley standing in front of the house.
Teresa Terry is believed to be currently happy in her new home with her current husband and children.
The lawsuit
Todd Chrisley didn't back down on his threats and sued his ex-wife in 2012 for $1,000,000 in child support. However, he lost the case.
Teresa Terry's children
Teresa Terry had two children named Lindsie and Kyle Chrisley with her ex-husband, Todd. Lindsie Chrisley was born in 1989, while Kyle was born in 1991. Although there are rumours that Teresa Terry has a child for her current husband, this fact is not proven as Teresa Terry has kept her affairs private and not much is known about her outside her marriage with Todd Chrisley.   
Teresa Terry's net worth
Teresa Terry's net worth is currently estimated at $1 million.
Other facts about Teresa Terry
Unlike her ex-husband, Teresa Terry's lifestyle is quite simple. She had the option of being a celebrity herself owing to her marriage with Todd Chrisley, but she chose to stay out of the media and internet and avoided social gatherings.