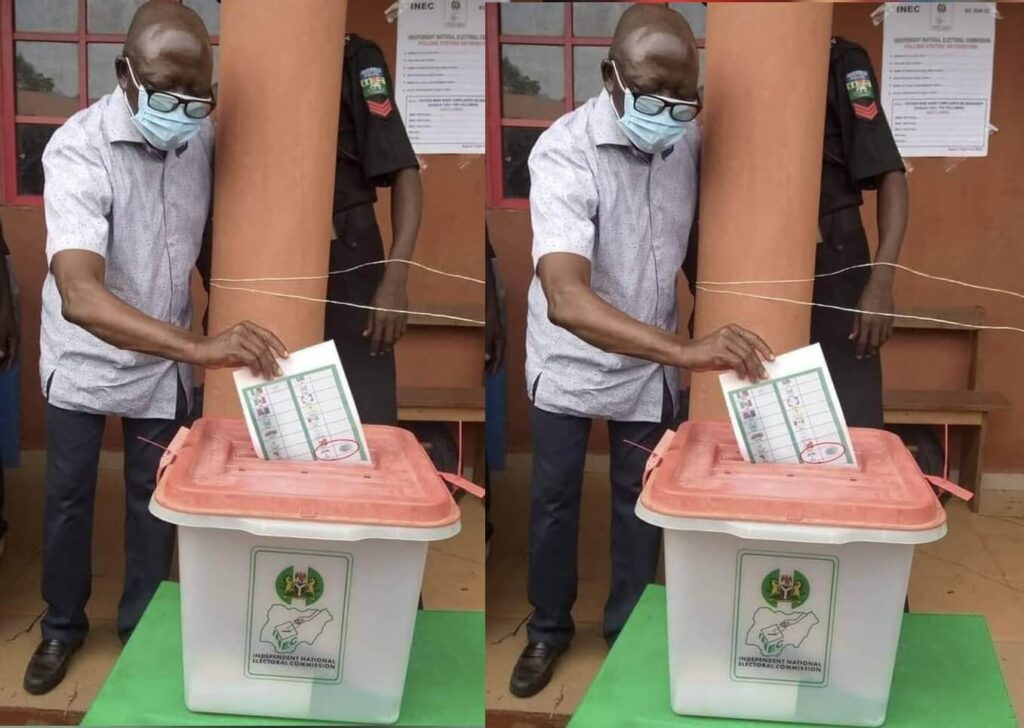 An image showing Adams Oshiomole, the former National Chairman of the All Progressives Congress, APC, voting for the PDP candidate, Godwin Obaseki has gone viral on Twitter.
The photo which was obviously doctored shows Oshiomole's thumbprint on the PDP column instead of his own party, the APC.
The 2020 Edo State gubernatorial elections is the first major election conducted by INEC amid the coronavirus pandemic.
To ensure the safety of voters, health guidelines such as hand-washing and temperature checks were made a priority in many of the poll centres. Voters were also instructed to wear a mask before they can vote.
There are a total of 2, 210,534 registered voters in Edo State spread over 18 local government areas with 192 wards. Edo South has the highest number of registered voters in the state.