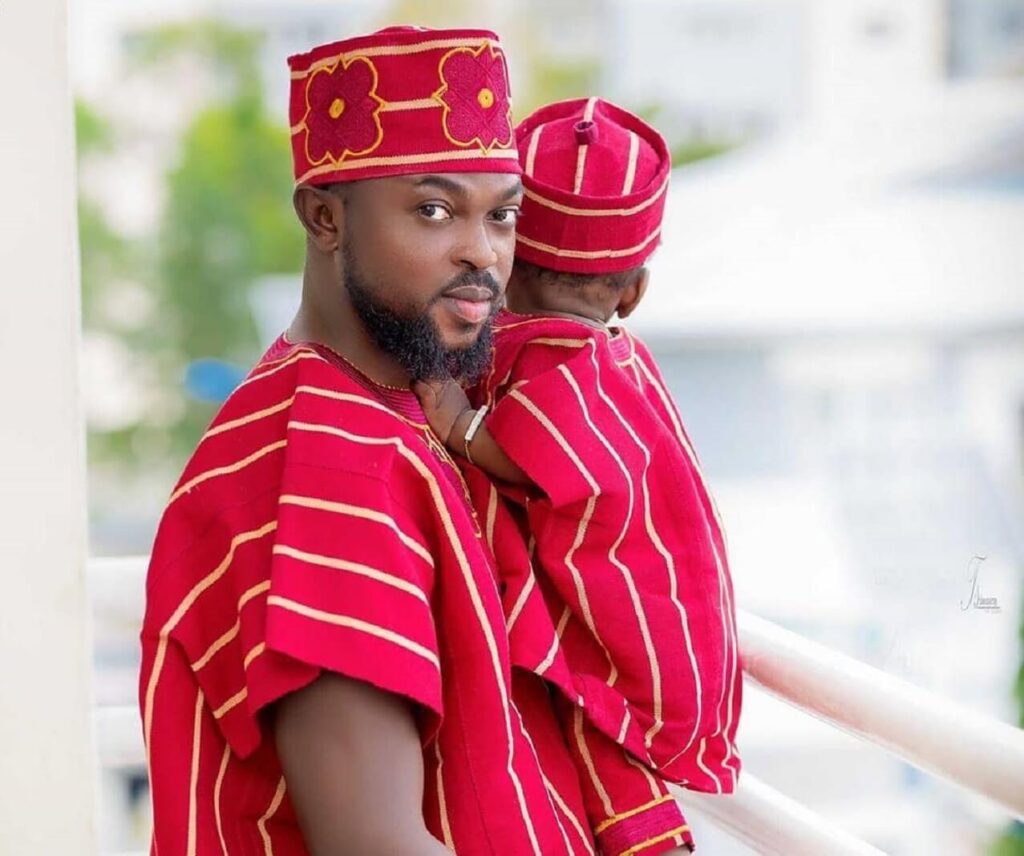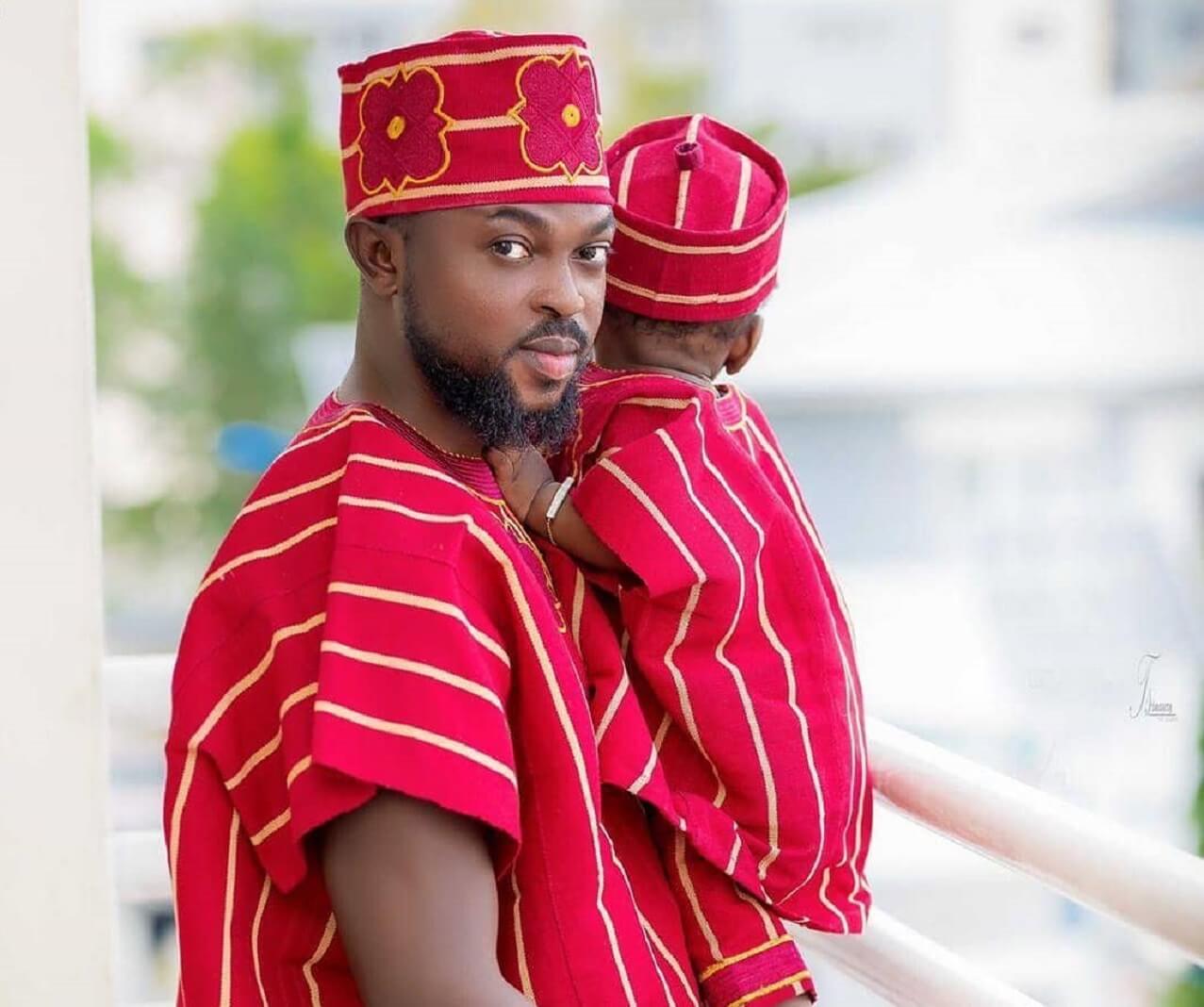 Who is Kolawole Ajeyemi?
Kolawole Ajeyemi is a Nigerian actor and movie director who is also popular for being the husband of Nollywood actress, Toyin Abraham.
Full data profile of Kolawole Ajeyemi
| | |
| --- | --- |
| Full name | Kolawole Oluwasegun Ajeyemi |
| Nickname | Awilo |
| Age | Early 40s |
| Birthday | January 15 |
| Gender | Male |
| State of origin | Oyo |
| State of residence | Lagos |
| Height | 5″11 |
| Marital Status | Married |
| Tribe | Yoruba |
| Career | Actor, movie director |
Kolawole Ajeyemi's Childhood and Education
Kolawole Ajeyemi was born and raised in Ogbomosho, Oyo State. Kolawole Ajeyemi had his primary and secondary school education in Oyo State. His father is the popular Yoruba musician, Ajeyemi. Other details of Kolawole Ajeyemi's childhood remain obscure.
Kolawole Ajeyemi's Acting Career
Kolawole Ajeyemi started acting in the 90s under the tutelage of veteran Yoruba actors Isiaka Odutola (Omiogbon) and Segun Akanni Ogungbe. Kolawole Ajeyemi has since gone ahead to fully establish himself as an actor. He has featured in over 50 movies and worked as a director for many others.
Kolawole Ajeyemi's Movies and Filmography
Some of Kolawole Ajeyemi's movies include:
Buga
Soto Alapata
Ijongbon
Iwosi
Ibigiga
Sunday Dagboru
Jokinjo
Ekun Sumi
Sunmibayo
Ife Ni
Okala Pastor Iroko
Eruku Nla
Kokoro
Ounaye Asan
Ota Mokanla
Ija Iyemanja
Alabe Oru
Pemisire
Ojurawonlo
Ekun Meran
Orilowo
Onanme Agaga
Omoaye Niwa
Kolawole Ajeyemi bagged the nickname Awilo because of the rugged roles he plays in many of his movies. The actor has since said he is a different person off the screen and does not in any way behave like the characters he plays in movies.
Kolawole Ajeyemi's Marriage to Toyin Abraham
Kolawole Ajeyemi is married to popular Nollywood actress Toyin Abraham. The two got married on July 4, 2019, only a month after their son, Ireoluwa Ajeyemi, was born. Kolawole Ajeyemi and Toyin Abraham were together for several years before they decided to tie the knot after Toyin Abraham became pregnant.
According to Toyin Abraham, she was reluctant at first when Kolawole asked to go meet her parents. But when she discovered she had become pregnant "at almost 40", she called him immediately and told him she was ready!
Kolawole Ajeyemi's Children
Kolawole Ajeyemi welcomed a son named Ireoluwa with Nollywood actress Toyin Abraham in August 2019. He also has a teenage daughter named Temitope Ajeyemi from a previous relationship. Temitope's mother is not known.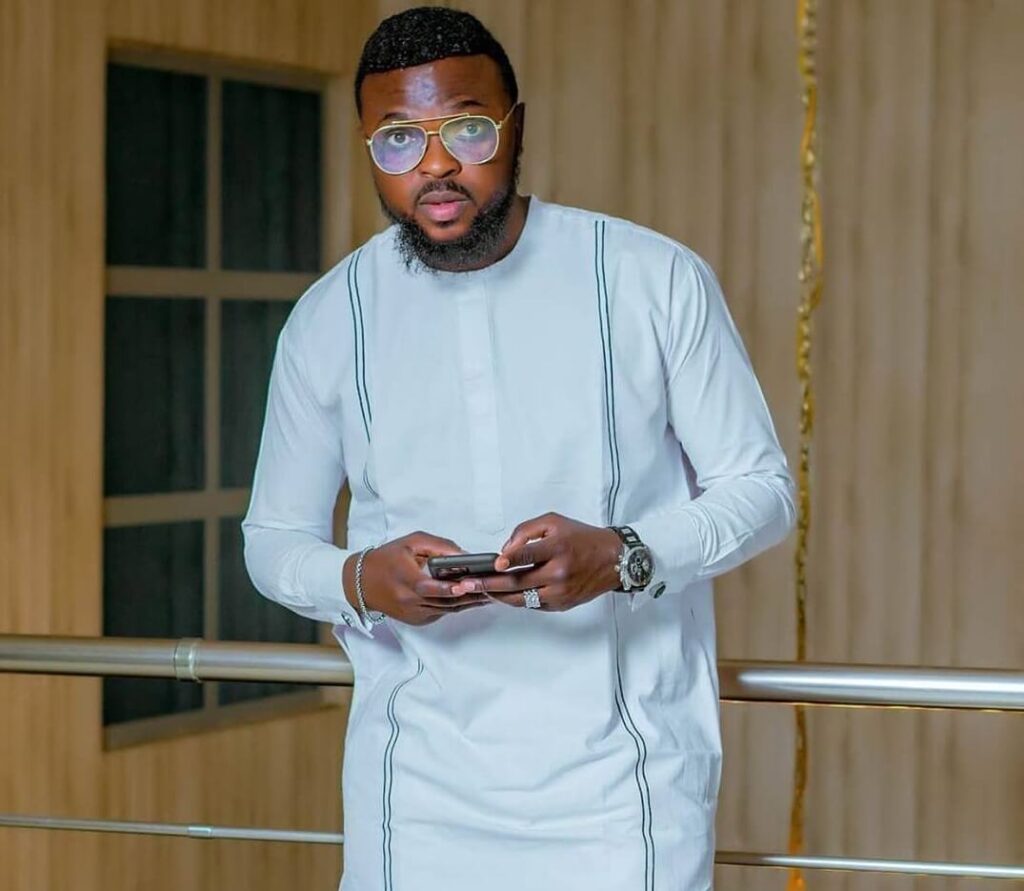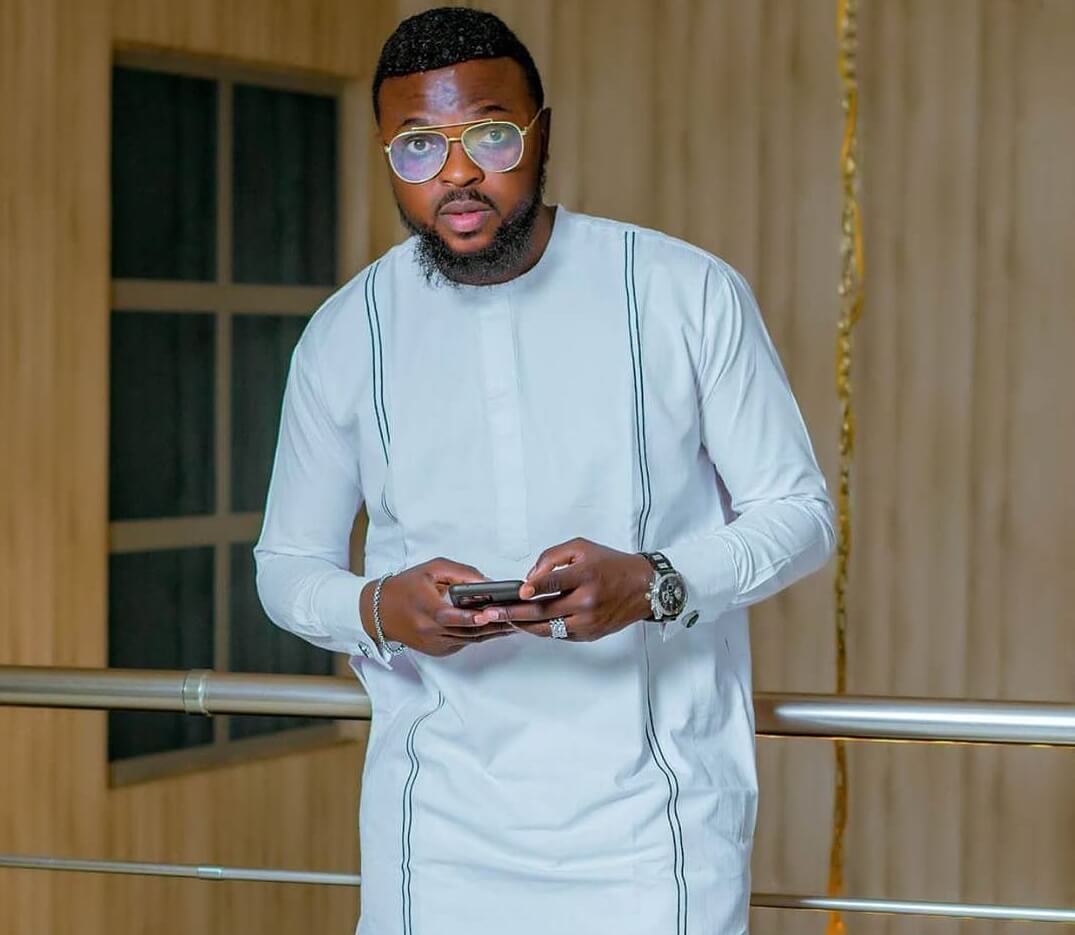 Kolawole Ajeyemi's Other Businesses
Aside from acting, Kolawole Ajeyemi is also a businessman. He is the founder of a film school called Aje Omo Aje School of Performing Arts located in Abeokuta, Ogun State capital. Kolawole Ajeyemi is also the CEO of Kolawole Clothings, a fashion company specialized in making native wears and shoes.
Kolawole Ajeyemi's Net Worth
The net worth of Nollywood actor Kolawole Ajeyemi is currently estimated to be around $350,000 (N140 million).
Other Interesting Facts About Kolawole Ajeyemi
Kolawole Ajeyemi is not Toyin Abraham's first husband. The actress was previously married to Nollywood actor Adeniyi Johnson. The two finalized their separation and divorce in 2016 following allegations of cheating.