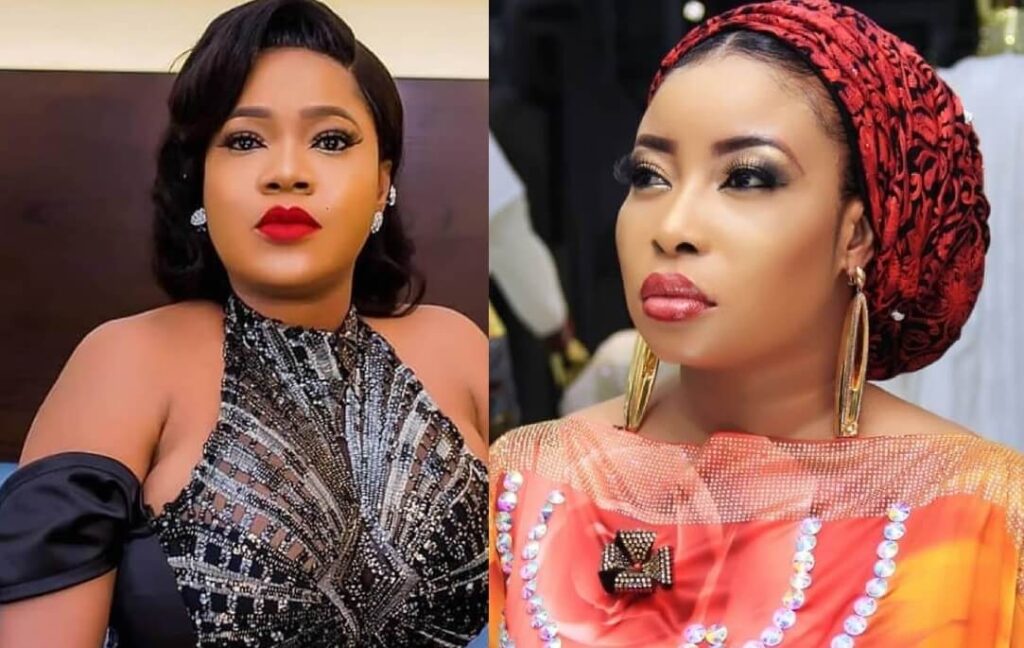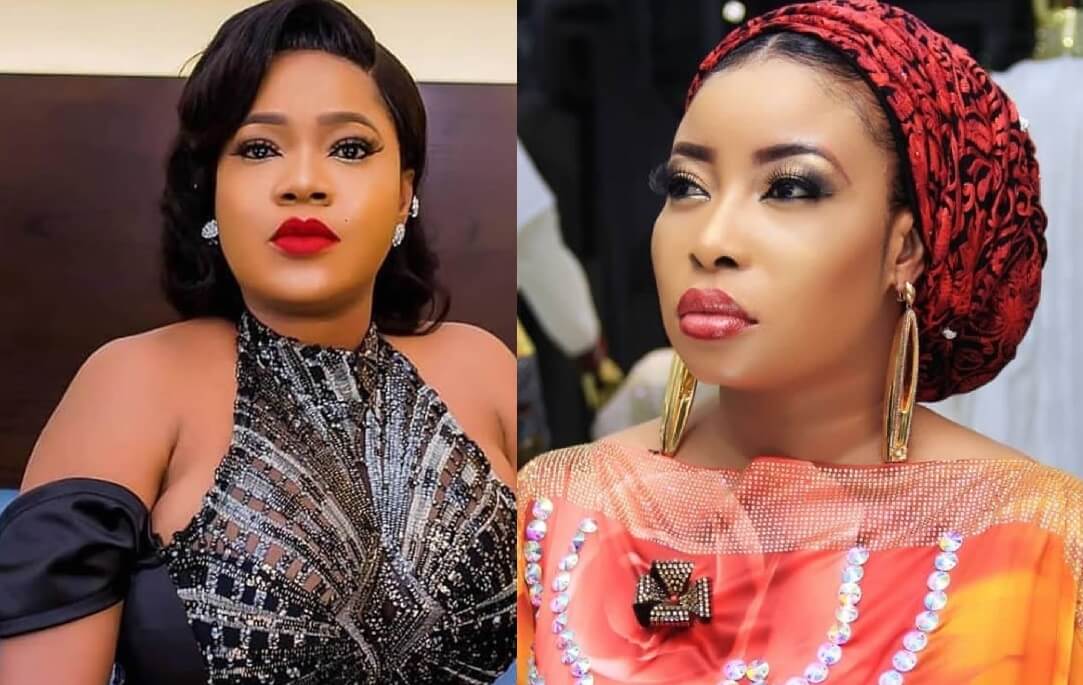 Nollywood actress and movie producer Toyin Abraham took to her official YouTube page two days ago to talk about forgiveness, a topic many of the actress's fans believe is a way of addressing the longstanding feud between her and another Nollywood actress Lizzy Anjorin.
Actresses Toyin Abraham and Lizzy Anjorin were at each other's throats last year to the full shock of their fans. The situation at one point also exacerbated to name-calling. The actresses who were once good friends engaged in a messy social media squabble for days.
Following the fracas, both Toyin Abraham and Lizzy Anjorin have since alienated each other. Lizzy Anjorin did not congratulate Toyin after she had her baby, and in retaliation, Toyin Abraham also did not congratulate Lizzy on her marriage to Lateef Lawal last week. Unlike most celebrity rivalries that usually stay below the surface, the beef between Toyin Abraham and Lizzy Anjorin is well known in Nollywood.
In a recent YouTube video, Toyin Abraham gave a long speech about forgiveness, prompting fans to think she is indirectly addressing her quarrel with Lizzy Anjorin.
The actress said: "Learn to forgive. You are not a witch. You are not a wizard. Forgive and forget."
She also advised her subscribers to reach out to those they have issues with.
Toyin said: "Take the phone, dial the number and tell the person, you have forgiven him or her. You can forgive and not be close to the person."
The 37-year-old actress known for her roles in successful Nollywood movies like Elevator Baby and Alakada also advised her viewers not to hold grudges.
"People will hurt you. Learn to forgive. Do not hold grudges," Toyin Abraham said.
She added: "Going through life & expecting people not to hurt you, is nothing but an illusion. When you refuse to forgive, you do not have more peace, you have more pain. That is why tí a ò bá gbàgbé ọ̀rọ̀ àná, a ò lè r'ẹ́ni bá ṣeré. (If you don't forget yesterday's issues, you cannot have friends to play with)."
Watch Toyin Abraham's YouTube video about forgiveness below: