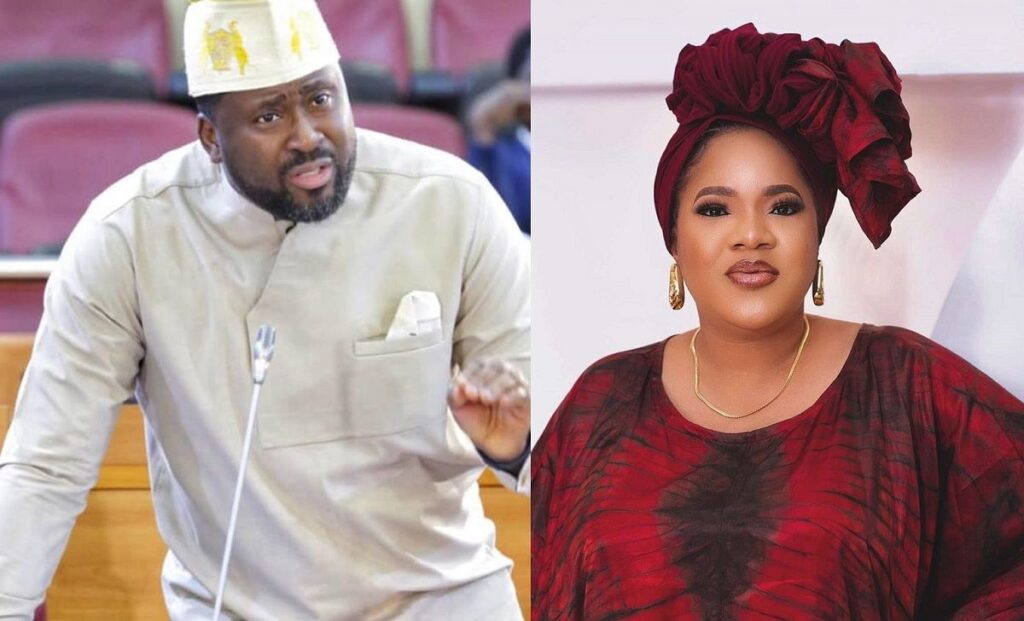 Nigerian actress Toyin Abraham has made a U-turn and apologized to Nigerians over a comment she made defending her colleague, Desmond Elliot.
Recall Nigerians on social media have been "dragging" actor cum politician Desmond Elliot for months following some things he said and did in the past. Read our previous article about why Nigerians hate Desmond Elliot.
Trying to save her colleague from the social media onslaught, actress Toyin Abraham urged Nigerians to stop the "Desmond Elliot joke" because it has become "annoying".
She wrote:
"Please can we all stop with this Desmond Elliot joke. Please it's actually annoying now. I feel if we continue with this joke then… kilode gan."
After her timeline was flooded with threats of being dragged alongside Desmond Elliot, Ms Abraham quickly made a U-turn and apologized to Nigerians.
She wrote:
"Please it's fine I don't even want negativity on my time line."