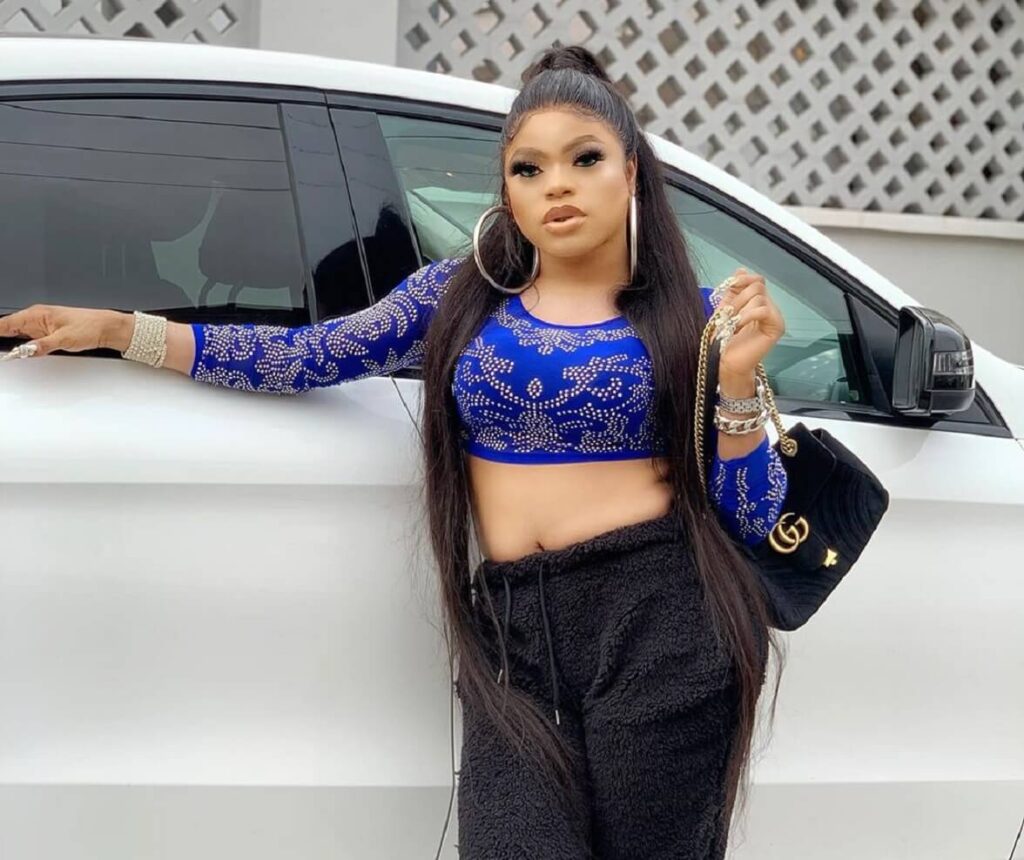 Controversial cross-dresser and social media celebrity Bobrisky has revealed how he met his billionaire boyfriend.
Bobrisky said he met his boyfriend on Linda Ikeji's blog, and he began sending him private messages on Instagram afterwards using a fake account.
Bobrisky disclosed that as they got chatting, he could sense that he is a "big person". Bobrisky said the man later revealed himself to him and he discovered he is a billionaire. To test him, Bobrisky said he sent him his account number and asked him to send him money to prove his billionaire status.
Bobrisky said he was shocked when he received an alert of 20 million naira that day.
In a recent Snapchat video, Bobrisky said:
"So, a lot of you want to know how I met my boyfriend. Okay, I met him on – no, he met me on Linda Ikeji's blog. He was sending me chats on my DM, on Instagram DM with a fake account. I'm like 'who is this person?' – I won't even answer you abeg. But I noticed that this person that is using a fake account is real … like he is a big person."
Watch the full video of Bobrisky narrating how he met his boyfriend below: