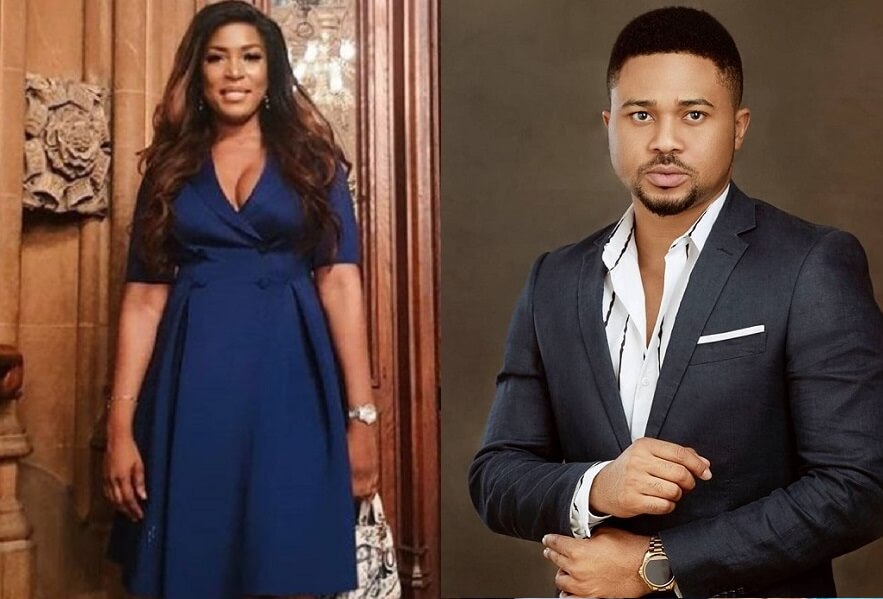 Nollywood actor Mike Godson has accused famous blogger Linda Ikeji of being the reason he is still unmarried.
Mike Godson said Linda Ikeji once ran an unverified story about him being married and expecting twins. According to Godson who hails from Imo State but was born in Kano, no girl takes him serious since Linda Ikeji put out the story of him being married.
The 34-year-old actor pleaded with bloggers to do proper research before publishing a story.
Read Mike Godson's full commentary below:
"Dear bloggers both big & small, Kindly do a research about a story before you put it out to the public. Some time ago, Linda ikeji put out a fake story about me being married & expecting twins.
Now no girl wants to take me serious because they think I'm married. I keep getting congratulatory messages and calls, people wishing me a happy married life & asking about my children. I just don't understand this type of rough play. Some times I ask my self, did my ghost leave my body to get married without my knowledge???‍♂️
Dear Linda ikeji, you have finally burnt all my cables, as all my girls say they can't marry me because you said I am married. So It is time to give me one of your sisters.