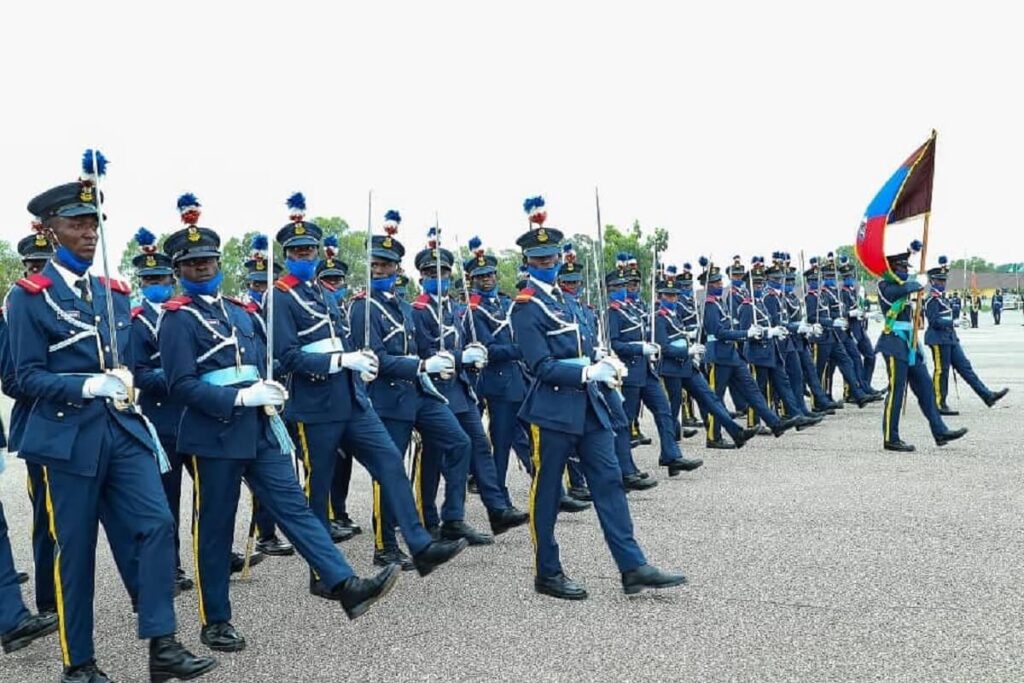 The Nigerian Air Force (NAF) has released the list of successful candidates shortlisted for the 2020 airpersons recruitment selection board interview.
The NAF made the announcement of its Nigeria Airforce shortlist for the ongoing 2020 recruitment in a post on its official Twitter handle on Thursday, September 17, 2020.
Candidates who applied are advised to check for their names and move ahead with the next process of the recruitment exercise which is the selection interview.
The NAF post about the 2020 recruitment read:
List Of Successful Candidates For The 2020 Nigerian Air Force Airmen/Airwomen Recruitment Selection Board Interview:
Successful candidates listed @ https://airforce.mil.ng/downloads are hereby invited to attend the Year 2020 @NigAirForce Airmen/Airwomen Recruitment Selection Interview Nigerian Air Force @NigAirForce at the NAF Base, Kawo – Kaduna from 24 Sep – 12 Nov 2020.
Candidates are to report with the following to the Nigeria 2020 Airforce recruitment interview location:
Originals and Photocopies of their credentials
2 White vests
2 Blue PT Shorts
One Pair of Canvas Shoes
4 Passport Photographs
Face Masks and Hand Sanitizer.