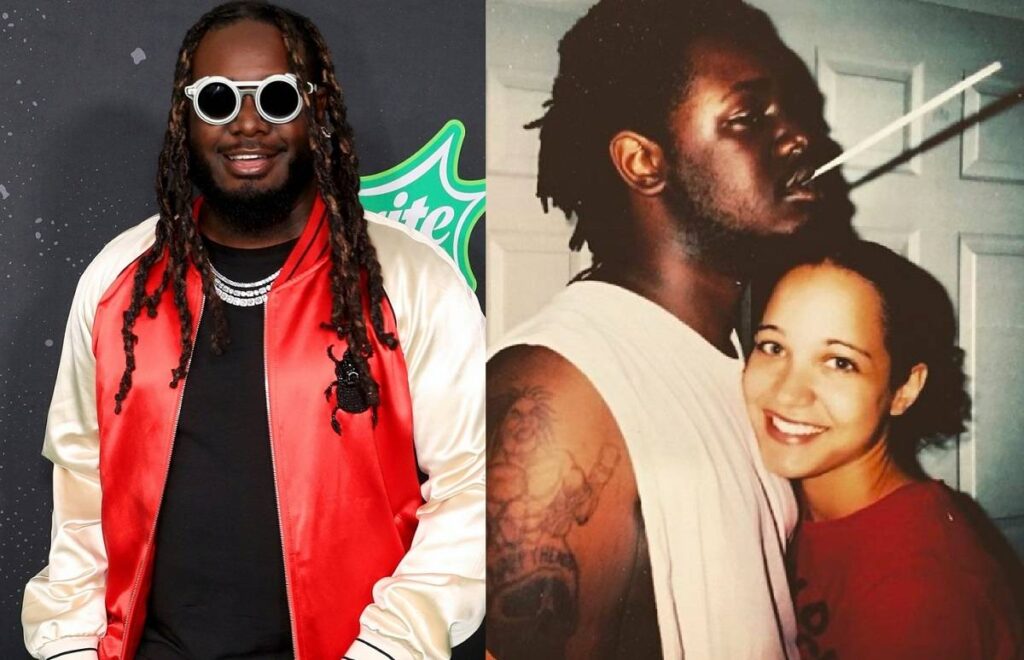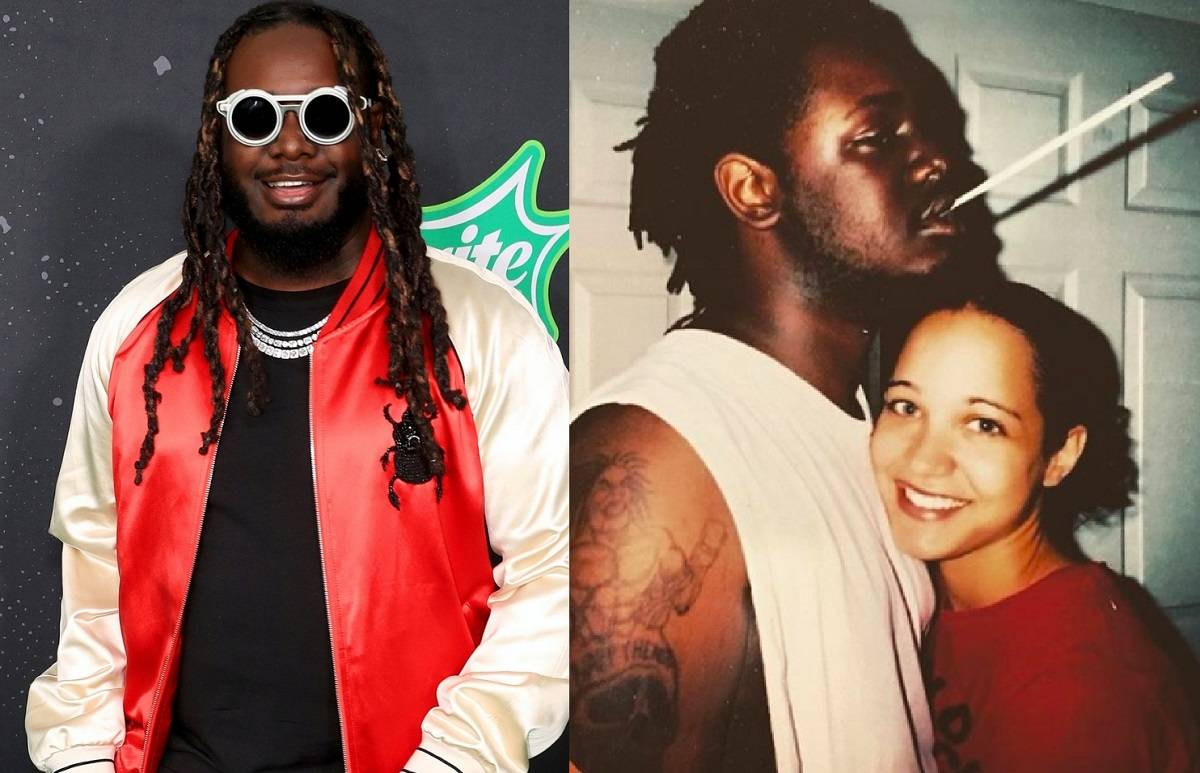 Who is T-Pain?
T-Pain is an American rapper, singer, songwriter, record producer, and actor. He is known for popularizing the creative use of auto-tune pitch correction which was later adopted by other singers like Lil Wayne, Snoop Dogg, and Kanye West. He is known for his hit songs like 'Rappa Ternt Sanga', 'Bartender', 'Can't Believe It', and 'Low'. He has also starred in movies like 'Aqua Teen Hunger Force', 'The Masked Singer', and 'Squidbillies'.
T-Pain's childhood and parents
T-Pain's full name is Faheem Rashad Najm. He was born as the third child of five children on September 30 1985 in Tallahassee, Florida, USA. However, his birth year is recorded as 1984 in some reports. His father, Shasheem Najm, founded the Homeboyz to Men Program, while his mother, Aliyah Najm was a Bahamian chef, according to the singer's Wikipedia page. As of July 2022, T-Pain is 37 years old.
T-Pain has four siblings named Hakim Najm, Zakiyyah Keke King, Rasheed Constantine Najm, and A'pril Najm respectively. Despite being raised in a staunch Muslim family, T-Pain had no interest in the concept of religion even as a child.
He took interest in music at a very tender age and he started frequenting the studio at age 3 on the credit of a family friend. He turned his room into a mini-studio at the age of 10. His music career kicked off officially at age 19 in 2004, after graduating from James S. Rickard's High School. T-Pain is the founder of the Nappy Boy Entertainment record label.
How T-Pain picked his stage name
According to information gathered by DNB Stories Africa, T-Pain's stage name is short for 'Tallahassee Pain'. The name originated from the hardship he experienced during his childhood and early years in Tallahassee. T-Pain is also often referred to by the nicknames 'Teddy Penderazdoun' or 'Teddy Pain' by fans and friends.
T-Pain's marriage and wedding
As of the time of publishing this article, T-Pain is happily married to his wife, Amber Najm and their union is blessed with 3 children. The couple had been married since 2003 while T-Pain was still at the starting point of his career. He initially kept his marriage away from the public for almost two decades.
T-Pain and his wife, Amber Najm reportedly met in December 2002 during Amber's days in the military. They dated for about four months before getting engaged in April 2003. They got married in a private ceremony on September 11, 2003. T-Pain was 18 years old at the time he got married while his wife was 22 years.
Despite his wife being four years older than him, T-Pain and his wife have been able to maintain a long-lived marriage, though they had their trying times. According to T-Pain, the ability to listen to each other has been the key to their successful marriage of about 19 years. He also made it known that being able to provide for his family is his proudest moment.
Their marriage became public knowledge in February 2018 after the rap star tweeted about his nightly routine with his wife on Twitter which left some of his fans and the public in bewilderment as they never considered T-Pain to be a family-oriented man due to his kind of songs and perceived lifestyle.
His tweet read:
"My marriage has turned into a nightly routine of my wife and I running down the list of reasons we should go to bed early so we can wake up and get shit done the next day. Then by the 675th cat gif on reddit we both yell 'how the fuck is it 3 am?!' Worth it. I love her."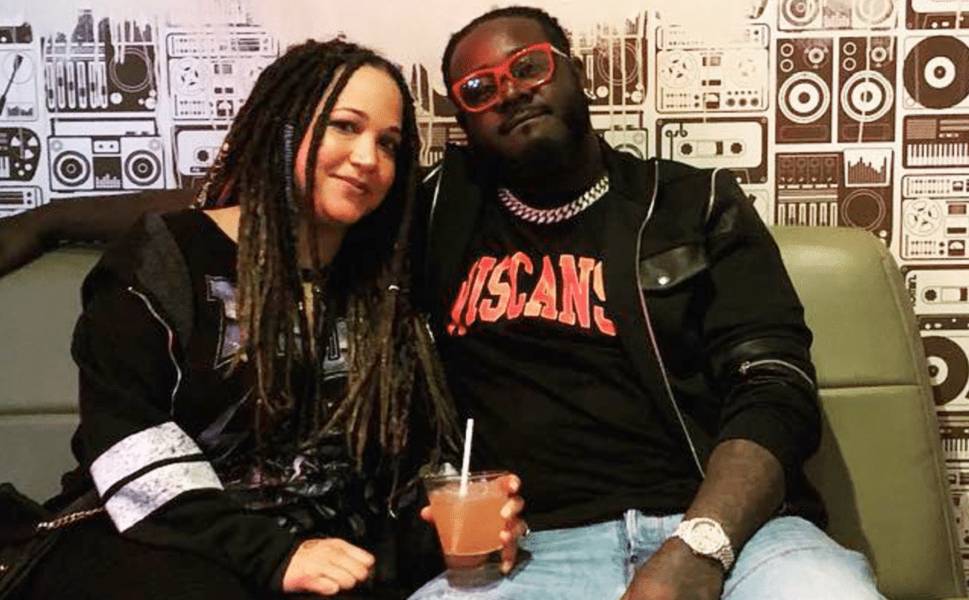 T-Pain's open marriage rumours
T-Pain was speculated to be in an open relationship with his wife after the news about them engaging in a threesome hit the media. T-Pain later denied the rumours. According to the rapper, he can't be in an open relationship with a girlfriend not to mention his wife.
He went on to reveal that they often had a female third party in their bedroom during sex since 2009 as it was his wife's choice. He explained that Amber had made the approach while they were partying at a strip club in Costa Rica for her birthday. He claimed that she had told him that she liked the look of one of the dancers and it was weird to him at first.
He explained that it was a shot to the gut for him but he would always be there for her as she never lets him feel left out of the moment. He also revealed in an interview that he and his wife had been involved in a threesome several times though they are not in an open relationship.
Additionally, there have also been rumours of T-Pain cheating on his wife and even having a baby mama despite the weird and unending bond he shares with his wife.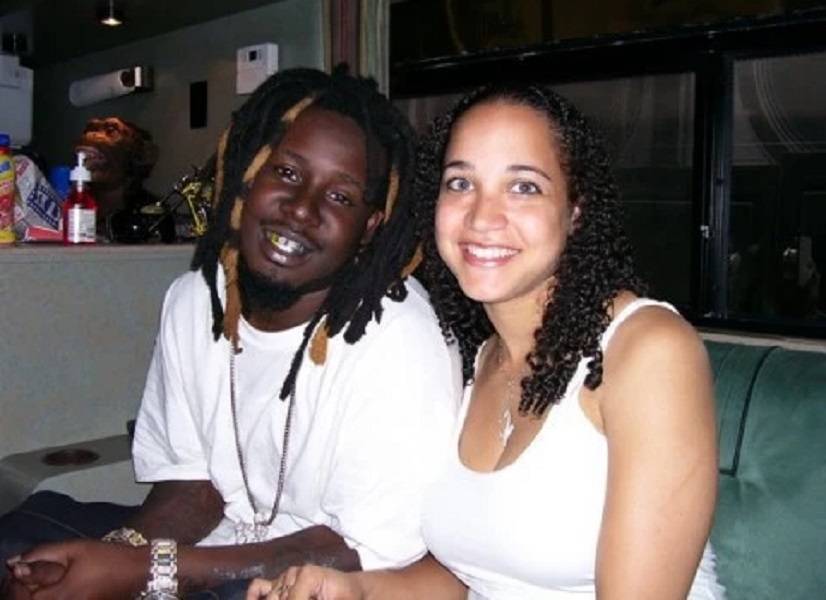 About T-Pain's wife – Amber Najm
Amber Najm is rapper T-Pain's legal wife and the mother of his children. Her birth name is Amber Wyatt and she was born on April 13, 1981, in Melbourne, Florida, to her parents: Gina Shirley Pineiro (mother) and Tony Wyatt (father). She has two siblings named Justin Wyatt and Andrea Wyatt.
According to reports sighted by DNB Stories Africa, T-Pain's wife graduated from Florida A&M University with a degree in Business Administration. Prior to this, she attended Satellite High School and joined the U.S Airforce in 2001 through the connection of her father who was also in the Airforce. She served in the Airforce for four years before retiring in 2005.
Amber Najm is speculated to be bisexual after her husband's confession about her liking girls. She is reportedly a full housewife at the moment.
T-Pain's children
As of July 2022, T-Pain has three children with his wife – two boys and a girl. The children are named Lyriq Najm, Muziq Najm, and Kaydnz Kodah Najm respectively. Their names are said to be musically related.
List of T-Pain's children
Lyriq Najm (boy)
Muziq Najm (boy)
Kaydnz Kodah Najm (girl)
T-Pain's oldest child and only daughter Lyriq Najm was born on March 14, 2004. She is 18 years old, as of 2022.
T-Pain's second child, Muziq Najm's date of birth is recorded as January 24, 2007. He is 15 years old, as of 2022.
The last kid, Kaydnz Najm was born on May 9, 2009. He is 13 years old, as of 2022.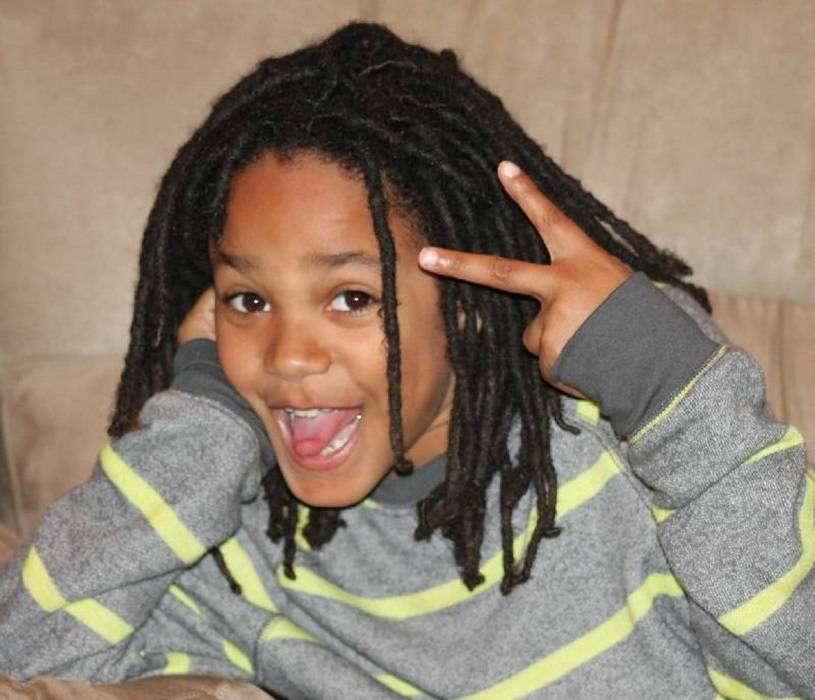 T-Pain's baby mama and cheating reports
It was previously rumoured that T-Pain was expecting a child with a woman named Elisa Hood who is also known as Ms. Cherry after she engaged in a threesome with T-Pain and his wife. The rapper later admitted to engaging in a threesome but stated that his marriage is going well.
Another lady identified as Passion also alleged that she was T-Pain's mistress between 2018 and 2019, adding that they had a secret relationship. According to the lady, T-Pain had claimed to be in an open marriage as he was supposed to take her to his house for sex with his bisexual wife. She made it known that T-Pain fell in love with her and would take her to hotels instead of his house.
Passion stated that T-Pain had even had sex with her and her friend at one time before she got pregnant for him. She claimed that T-Pain had told her to abort the pregnancy or choose to be a single mother. She explained that he dumped her afterwards and she had to abort the pregnancy at 3 months. She also said that the rapper infected her with STI since he is always having unprotected sex with her.
The young lady made all these allegations during an interview with Tasha on her 'UnWine with TashaK' show. T-Pain never addressed any of the allegations.