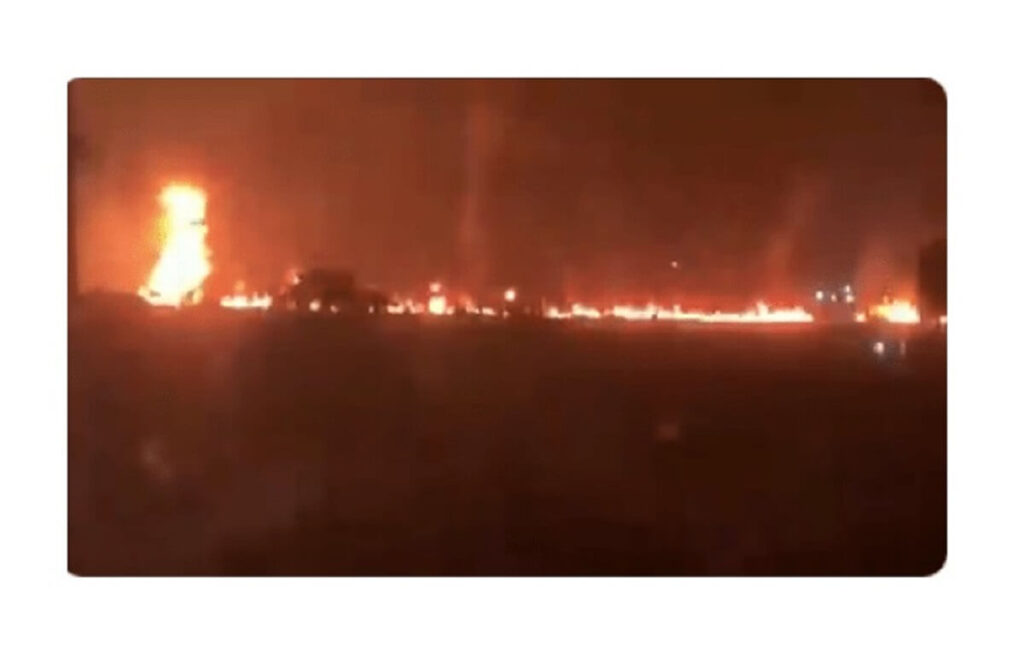 A tanker loaded with Premium Motor Spirit has exploded on Otedola Bridge, the Berger axis of Lagos State on Saturday morning.
We gathered the incident occurred around 2 am, Saturday, October 17. A fuel tanker had collided with a truck carrying other goods and the vehicles went up in flames.
Luckily, no lives were lost.
A spokesperson for the Lagos State Emergency Management Agency, Nosa Okunbor, confirmed the incident.
It was revealed that a truck transporting fabrics had collided with the petrol tanker and the two vehicles went up in flames.
A similar incident occurred on the same bridge on June 27, 2018, when a tanker fully loaded with petroleum product fell and exploded, killing at least 9 people.
Nigerians on social media are currently writing about the incident: