Arrested for committing no offence
Photos of her corpse showed signs of rape
The SARS officers yet to be brought to book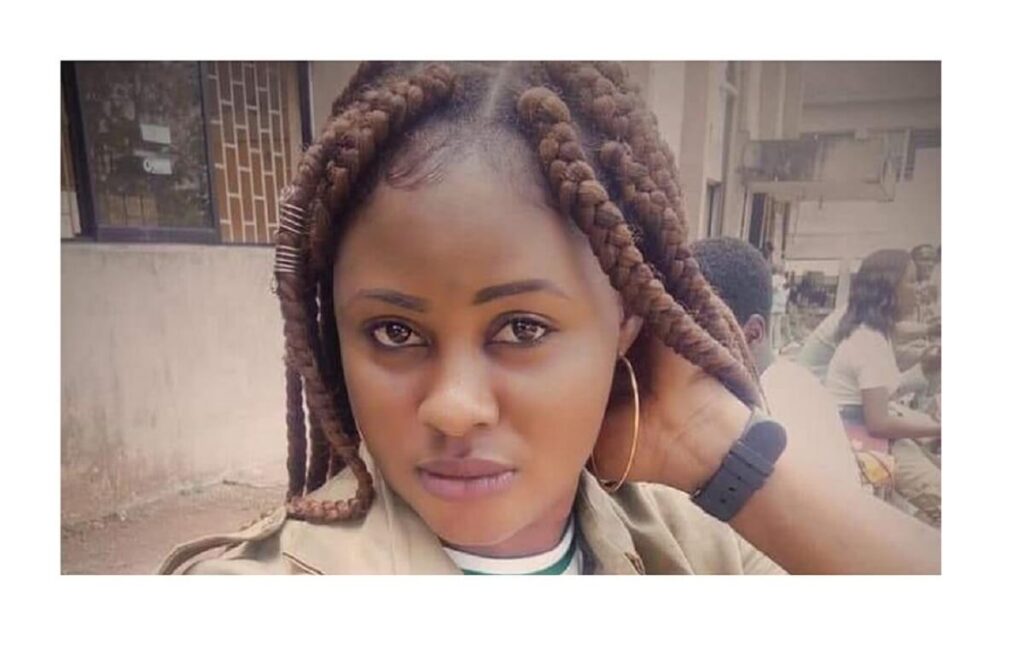 As young people across Nigeria gather in their millions to protest the many atrocities of the Nigerian Police, the demonstrations have drawn more attention to the many victims of police brutality in Nigeria.
Each victim's story is just as harrowing and spine-chilling as the next.
Who is Ifeoma Abugu?
Ifeoma Abugu was a 20-year-old NYSC member who was arrested from her fiance's apartment at Wumba Village, Lokogoma, Abuja on September 10, 2020, by SARS officers and never returned home alive.
A native of Ugbaike, Igbo-Eze North Local Government Area of Enugu State, Ifeoma graduated from the Institute of Management and Technology, IMT, Enugu State.
The SARS officers that took Ifeoma away had apparently come for Ifeoma's fiance, one Afam Ugwunwa, with whom she had her wedding introduction four days earlier. On missing Afam, they arrested Ifeoma Abugu instead.
Like most people who have been picked up by men of the SARS police unit, Ifeoma Abugu did not live to tell her story. Ifeoma was reported dead at the Gwagwalada Specialist Hospital, Abuja, the next day, September 11.
The lies and cover-up
The police told all sorts of stories about Ifeoma's death that didn't at all make sense.
They claimed Ifeoma had possibly died of cocaine overdose and also denied arresting her that day and taking her into custody. They claimed that they had found her dead in her lover's apartment that day and decided to take her to a hospital in Maitama, where they were told there was no bed space. They claimed to have immediately rushed her to the Gwagwalada Teaching Hospital for treatment where doctors pronounced her dead on arrival.
Neither Ifeoma's family nor their legal representative believed this story – the police could not tender any evidence to substantiate their claims.
Ifeoma's older brother, Alex, who lived in Lagos said her sister avoided alcohol let alone to be taking cocaine. Alex also said a picture of Ifeoma's corpse showed signs that she was sexually assaulted.
Alex Abugu said:
"When my uncles saw the picture of her corpse, there were signs that she was sexually assaulted. We are waiting for the autopsy result to ascertain what happened to her."
Afraid that she might not be able to take it, Ifeoma's mother who had already lost her husband was not immediately informed of her daughter's death.
Investigations and petitions
It was later found that the three SARS operatives that arrested Ifeoma Abugu were on illegal duty on the day of the incident.
The family's lawyer appealed to the Inspector-General of Police to ensure the matter was thoroughly investigated and that justice is served.
With the intervention of the IGP and FCT Police, SARS was ordered to pay the full cost of the investigations, including the autopsy – an amount that came to around N600K.
The three SARS officers who carried out the operation were arrested and investigation initiated on them. As at the time of publishing this post, the outcome of the investigation is not yet known.
Many Nigerians have criticized the Force's style of conducting their investigations in secrecy. The names of the SARS officers who arrested Ifeoma that day were not revealed to the public.