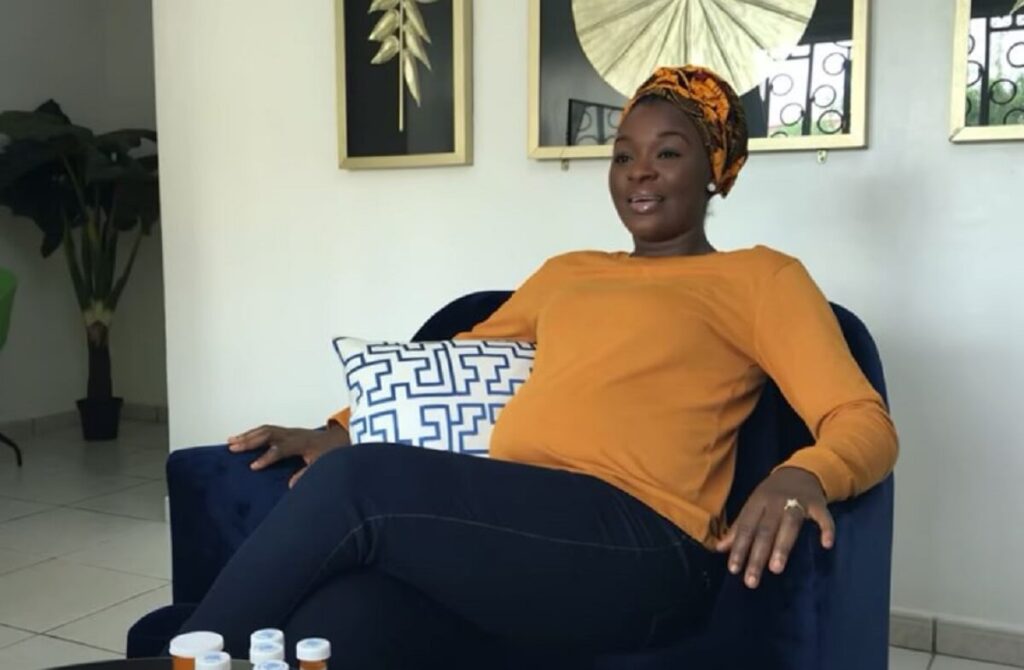 Embattled Nollywood actress Chacha Eke has addressed the recent controversies surrounding her marriage in a newly released video.
In the new video, the actress revealed she is currently pregnant with her fourth child and maintained she is not leaving her husband.
Chacha Eke stated that her marriage to Nollywood filmmaker Austin Faani is still intact and blamed her recent outburst on social media on her bipolar condition.
Recall the Ebonyi State-born actress had taken to social media some days ago to announce that she is done with her 7-year-old marriage to Austin Faani with whom she already has three children.
A few days later, Chacha Eke shared another video from a hospital bed saying she has been diagnosed with bipolar disorder – a mental disorder that causes extreme mood swings.
After the bipolar video, Chacha Eke's brother Aik Eke made an Instagram post, accusing Chacha's husband, Austin of trying to clear his name of something at the expense of his wife.
In Chacha's most recent video, the actress stated she's still with her husband and that she can never leave her marriage and family.
She said:
"As has been peculiar with my previous pregnancies, something in me erupts whenever I am pregnant. That thing has been diagnosed a few days ago to be bipolar disorder. It makes me think crazy, talk crazy and act crazy. I am not leaving my husband, I will never leave my husband and my children and my home. My family, having a home, being Mrs Faani and mother to the beautiful children God has given me is too much blessing to take for granted."
Watch the full video where Chacha revealed she is pregnant with her fourth child below: