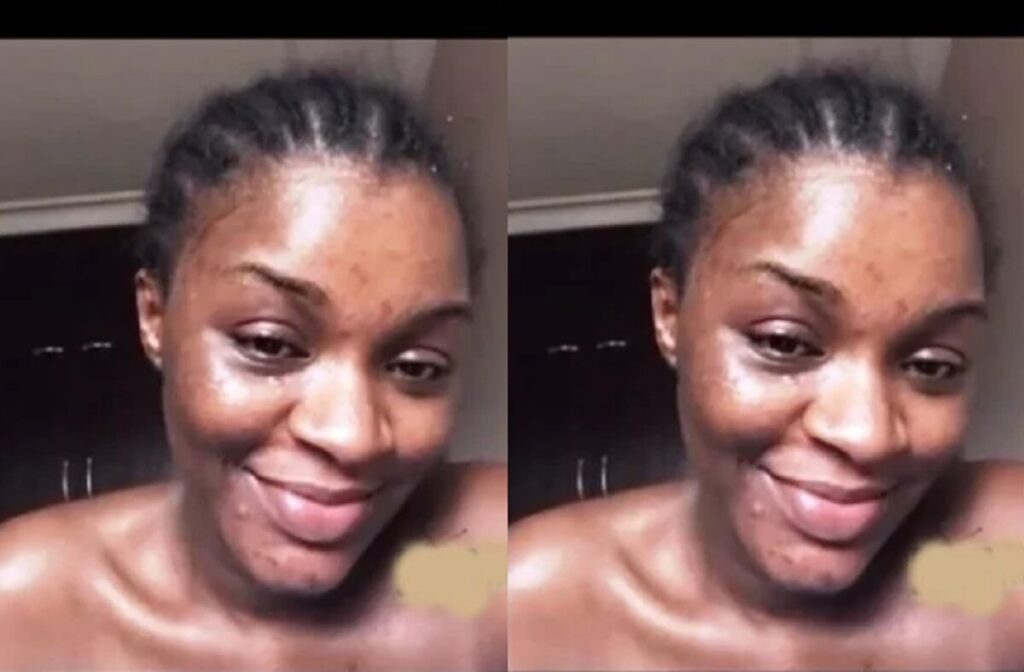 New reports have emerged suggesting the troubles currently plaguing embattled Nollywood actress, Chacha Eke, have to do with the use of drugs.
Nigerian blogger, Kemi Filani, has alleged that the actress was introduced to drugs by her husband and that the couple's drug lifestyle has led to them going "broke".
The blog also provided a quote from a source who talked to them:
"Who doesn't know Chacha's weed and drug story in Asaba? She needs to be taken for rehab as she is in a very bad state now. The couple are currently in so much debt of which most of the money are believed to have gone into their drug lifestyle. She is currently being "treated" by Austin's doctor friend but trust me, she needs to be in a rehab Center. Apparently, she is frustrated whenever she isn't high on drugs and bears her truth during such moments. I believe she wasn't high on the day she came on SM to tell the world she is done. He introduced her into it, that's why her brother called him out. Even the family knows."
Chacha Eke has been the focus of the media in recent times following her social media outbursts about ending her marriage to Nollywood movie producer, Austin Faani, and her recent revelation of being diagnosed with bipolar disorder.
It was earlier alleged that Chacha Eke's marriage issues had to do with domestic violence from her husband but in one of her videos, the 27-year-old actress and mother of three denied her husband was ever physically abusive to her. She instead said her previous outburst was as a result of her bipolar condition.
Her brother Ikechukwu "Aik" Eke later countered the video where the actress revealed she has bipolar disorder, saying that it is not true and that her sister did not post the video herself.