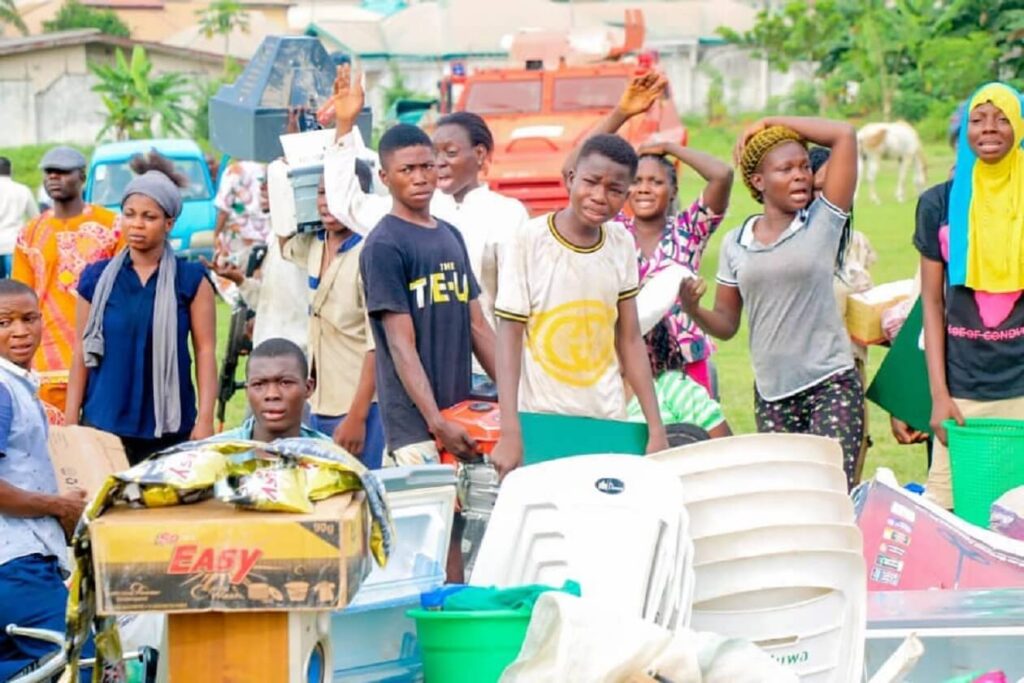 Following the 72-hour ultimatum given to the people who carted away items from both private and government-owned facilities in Osun by the state governor, Adegboyega Oyetola, the looters have begun returning the stolen items.
Governor Oyetola had on Sunday, October 25, during a physical inspection of the vandalized properties in the state, given the looters 72 hours to return the stolen properties or face the full wrath of the law.
Governor Oyetola said the looters who returned what they stole within the 72 hours grace would be forgiven while those who refused to honour the ultimatum would be tracked and brought to justice.
Following the governor's order, some of the looters have trooped to their respective Local Government Areas to drop what they had stolen.
Appointed Chairman of the Loots Recovery Committee and Deputy Chief of Staff to the Governor, Prince Abdullah Binuyo has confirmed that the State Government has received a sizeable number of the looted properties in about 10 Local Government Areas of the State.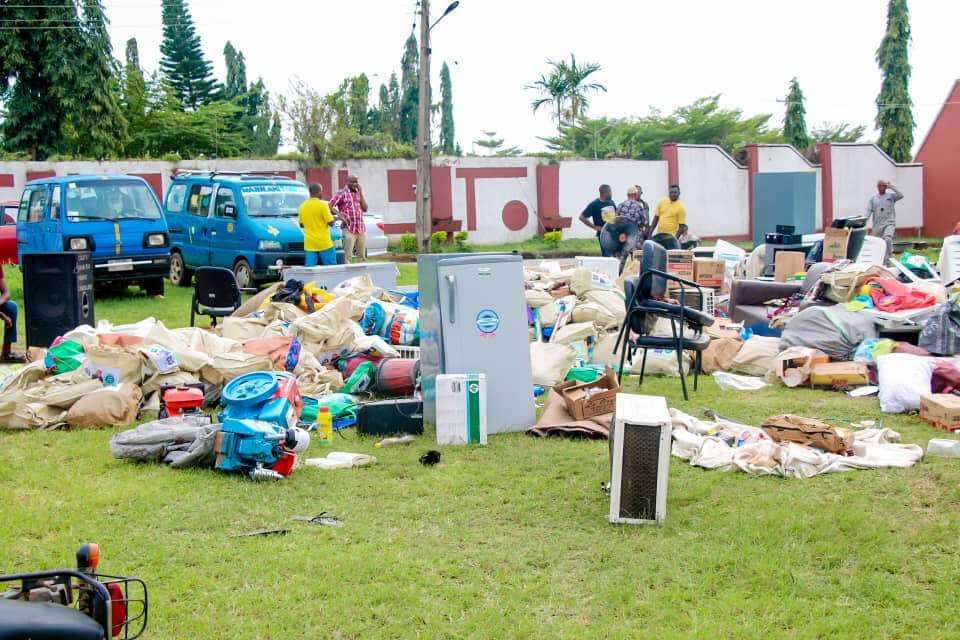 "In just 24 hours, many of the people in possession of looted properties are already responding to the Governor's amnesty directives. The response has been encouraging and we commend the people who have responded so far," he said.
Abdullah Binuyo added:
"The State Government wishes to reiterate that those who refused to take full advantage of the amnesty would be tracked and brought to justice."