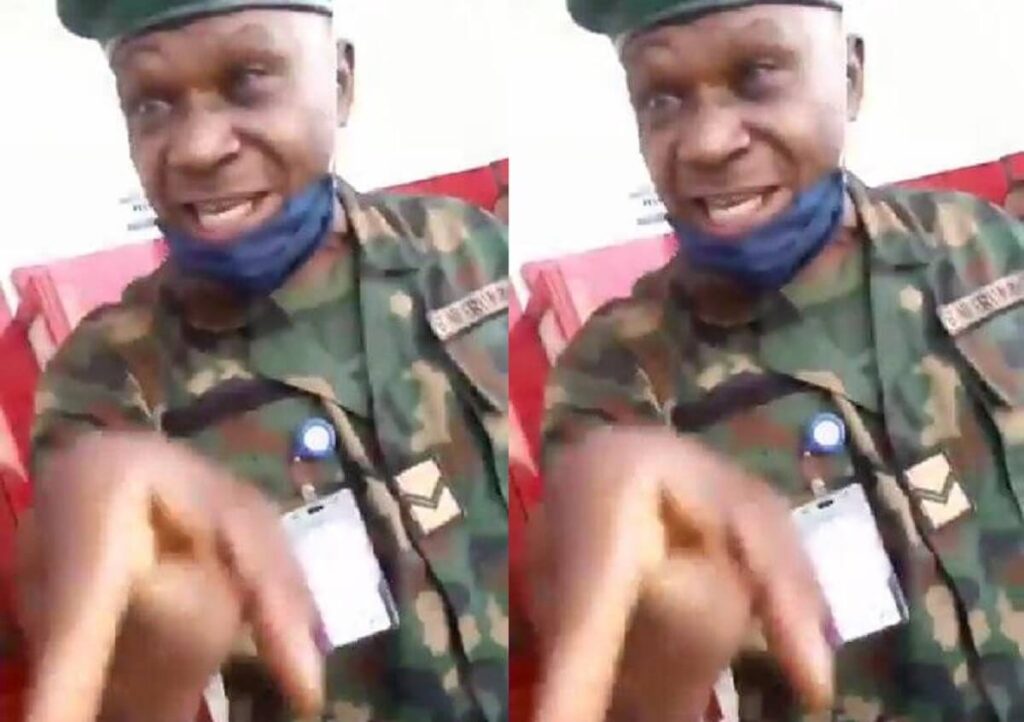 Nigerian soldier Corporal Omoh F who was recently caught on video assaulting a woman at a UBA bank ATM at Oshodi, Lagos has reportedly been arrested.
The soldier was reported to have jumped an ATM queue and after the lady complained, he brought out a whip and flogged her.
Watch the video of the assault below:
The Spokesman for the 9 Brigade, Major Olaniyi Osoba, has confirmed the news of Corporal Omoh's arrest.
Osoba said Corporal Omoh has been detained while the investigations proceed.