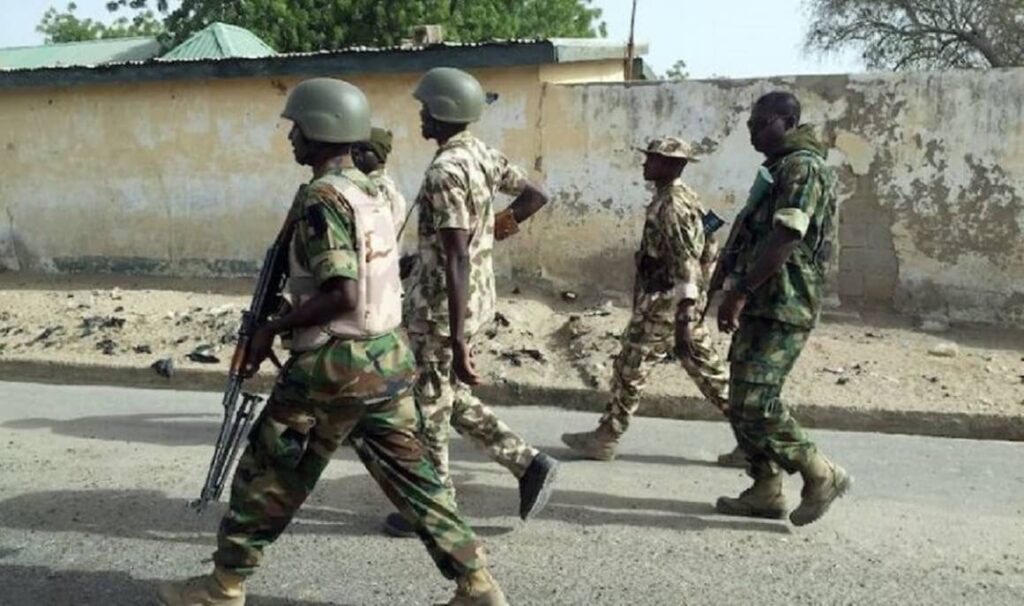 The 81 Division of the Nigerian Army whose men were involved in the October 20 Lekki Tollgate shooting incident has stated that the number and names of the officers deployed for the operation will not be disclosed.
In an interview with the Punch Newspaper, spokesman of the 81 Division, Major Osoba Olaniyi said it is unprofessional for the Army to release the names of the soldiers who were deployed to the tollgate on that day.
Major Olaniyi said:
"It is against operational security. We don't give that. It is against the policy of operational security. There is no problem here. The picture some people paint, as if we are fighting with the state government, is wrong."
Major Osoba Olaniyi also addressed the Division's refusal to honour an invitation by the Lagos State Judicial Panel of Inquiry set up to investigate the shooting of #EndSARS protesters at the Lekki tollgate.
Major Olaniyi said it is not the duty of the judicial panel to invite the Army to answer questions regarding the reported shooting of unarmed protesters at the Lekki toll plaza.
Olaniyi said only the state government has the right to invite them.
He said:
"If we receive a letter from the state, we will go. Are we not under civil authorities? Are we not part of Nigerians? Have you forgotten that we did not go there (Lekki tollgate) on our own? It is not the duty of the members of the panel to tell us that. If the state wants the (81) Division to come, they will write and we will oblige."