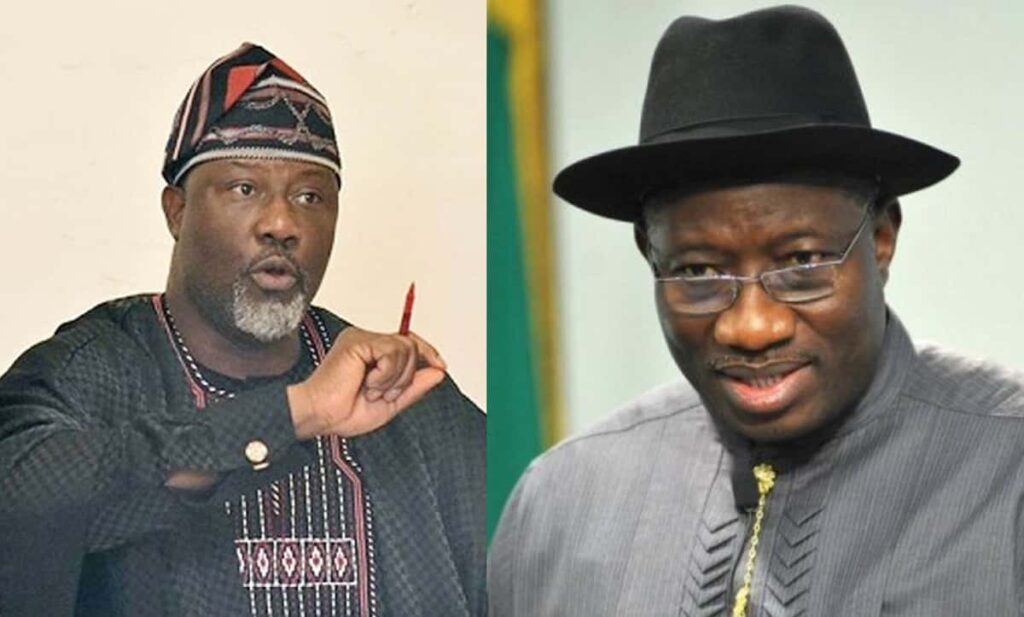 Ex-Senator Dino Melaye has tendered a public apology to Nigeria's former President Goodluck Jonathan for standing against his administration in 2015.
Melaye, a member of the opposition APC at the time, was one of those that aggressively campaigned for Jonathan's removal from office.
At a book launch ceremony held in Abuja on Tuesday, December 15, the former senator who represented Kogi West in the 8th National Assembly, expressed regret for his actions five years ago and apologized to Goodluck Jonathan.
Dino Melaye said:
"Having seen what you did as President and the sorry state of our country today, I want to publicly say once I was blind, now I can see. On behalf of all of us who shot blindly, we are sorry. Very very sorry."
Watch the video of Dino Melaye apologizing to Goodluck Jonathan below: