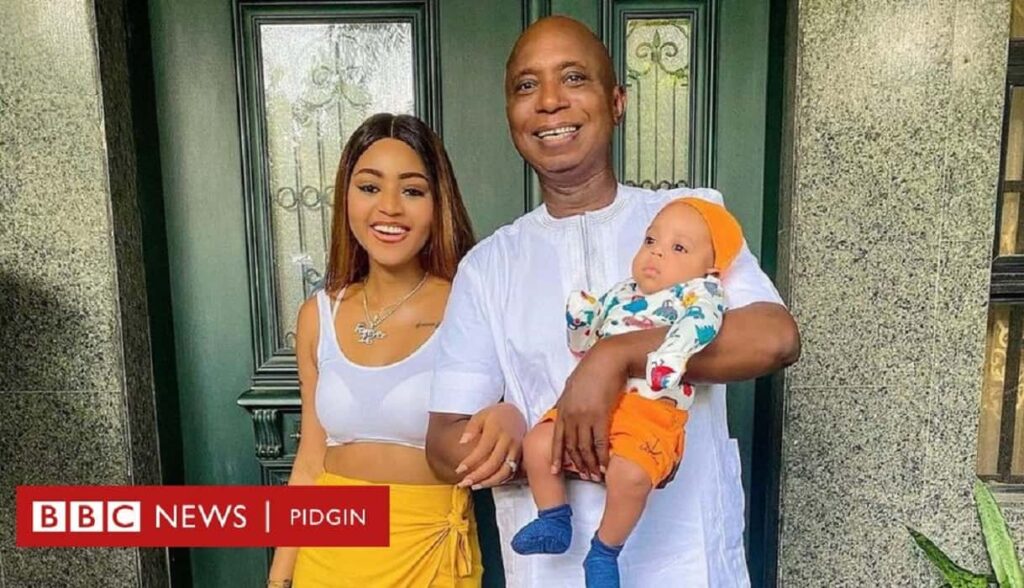 Nigerian billionaire politician and businessman who is also well known for being the husband of popular Nollywood actress Regina Daniels has stated that it is possible he can marry another wife.
Ned Nwoko who married fair-skinned actress Regina Daniels last year as his 6th wife said Regina knows it is possible he can take a 7th wife.
The businessman said during an Interview with BBC Igbo that he loves children and will not mind marrying more wives.
The 59-year-old billionaire said he came from a polygamous environment where a man marrying many wives is normal.
Ned Nwoko said:
"There are women everywhere, so whether I marry another wife or not; she knows it can happen. I come from a very polygamous environment. I love children so I want more children. She knows this and my other wives know it so we will see what happens in the future."
Ned Nwoko who is a former House of Reps member also shared how he met Regina Daniels for the first time. Mr Nwoko said he married Regina Daniels within three weeks of meeting her.
He said:
"I met her and I liked her. We got married within three weeks. I married all my wives within the same period. I don't believe in dating anybody to marry them."
The politician added:
"I met her the first time when she came to my house with her mother and her siblings because my place in Delta is a tourist place. They came to look around and I liked her and that was it."