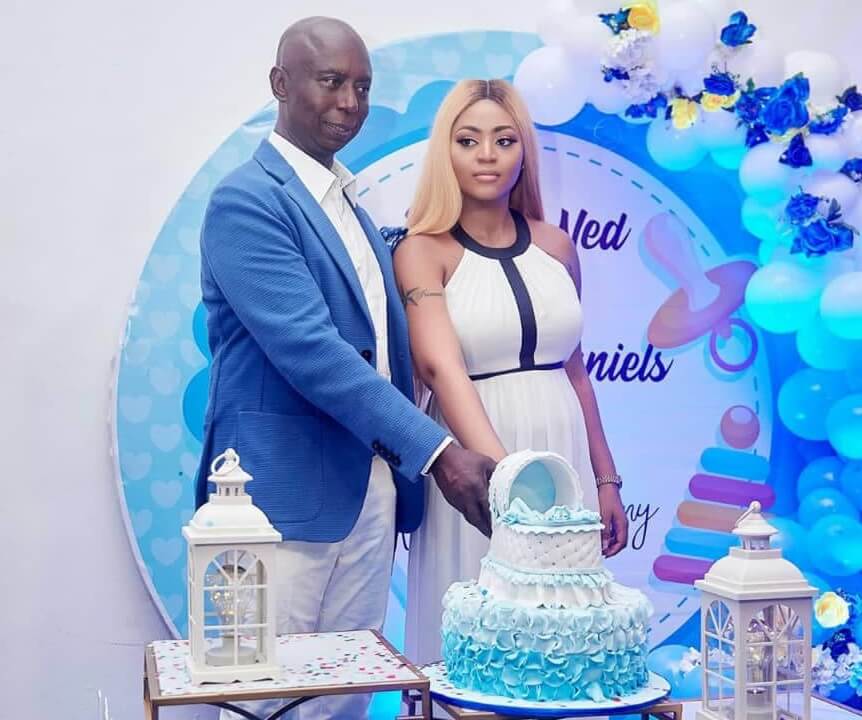 Nigerian billionaire politician Prince Ned Nwoko has sued a writer and online blogger named Azuka Jebose Molokwu for writing defamatory online articles about him.
Mr Nwoko who gained more popularity when he wedded Nollywood actress Regina Daniels is demanding N2billion in damages for defamation of character from Azuka Jebose.
The suit dated July 13, 2020, was sent on behalf of Nwoko by his counsel, Ikhide Ehighelua and Co.
Azuka Molokwu's employer was also added in the suit as the second defendant.
According to the suit, both defendants are being charged for making highly defamatory publications in several online blogs and other social media platforms against Mr Ned Nwoko.
In one of his posts, writer Azuka Jebose alleged that Ned Nwoko may be a cultist for insisting on marrying only virgins. She also called him "a sick, dirty, old black bastard".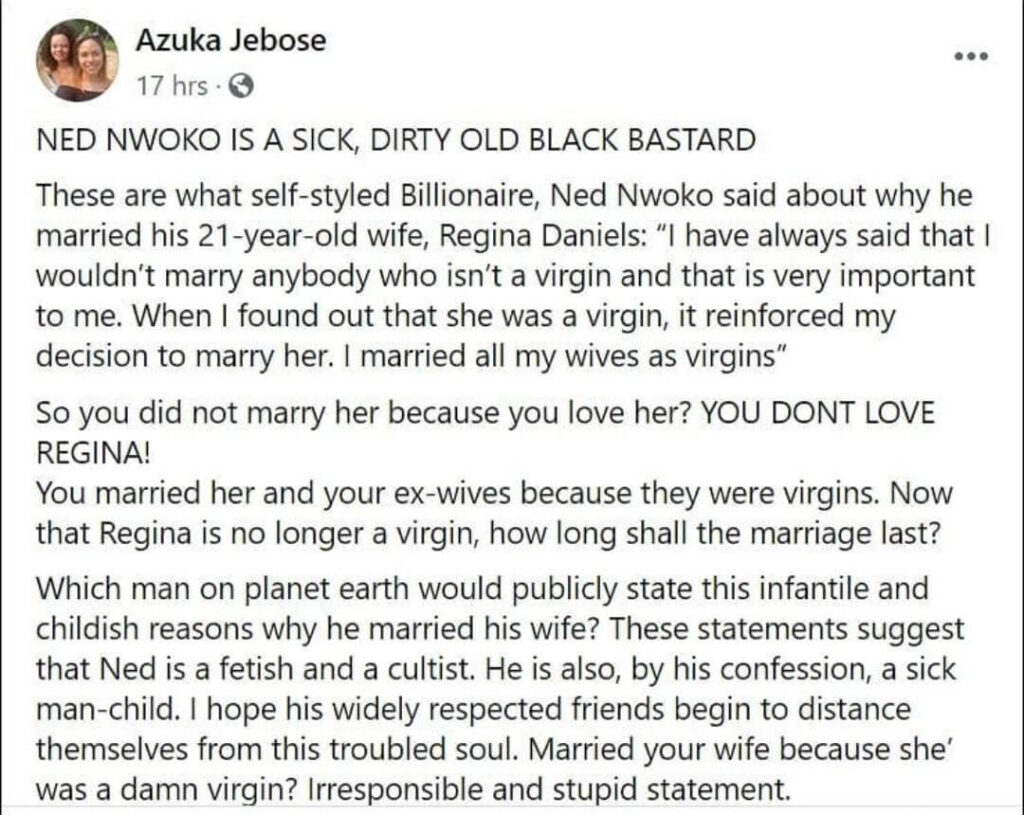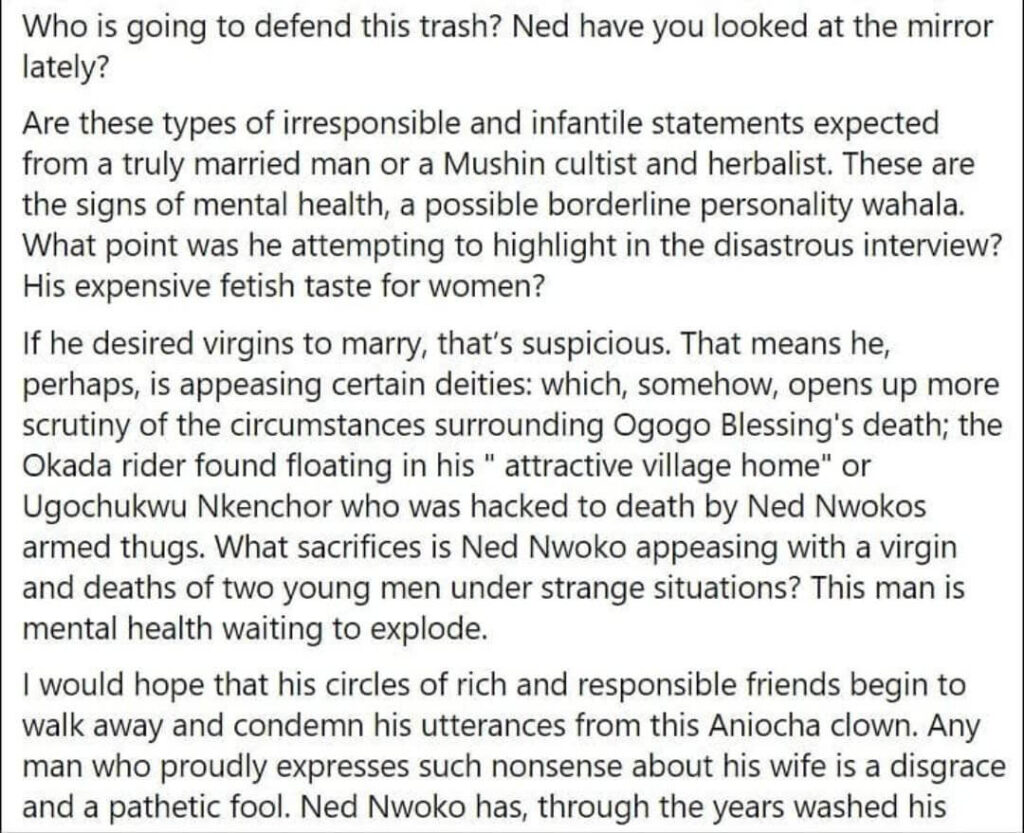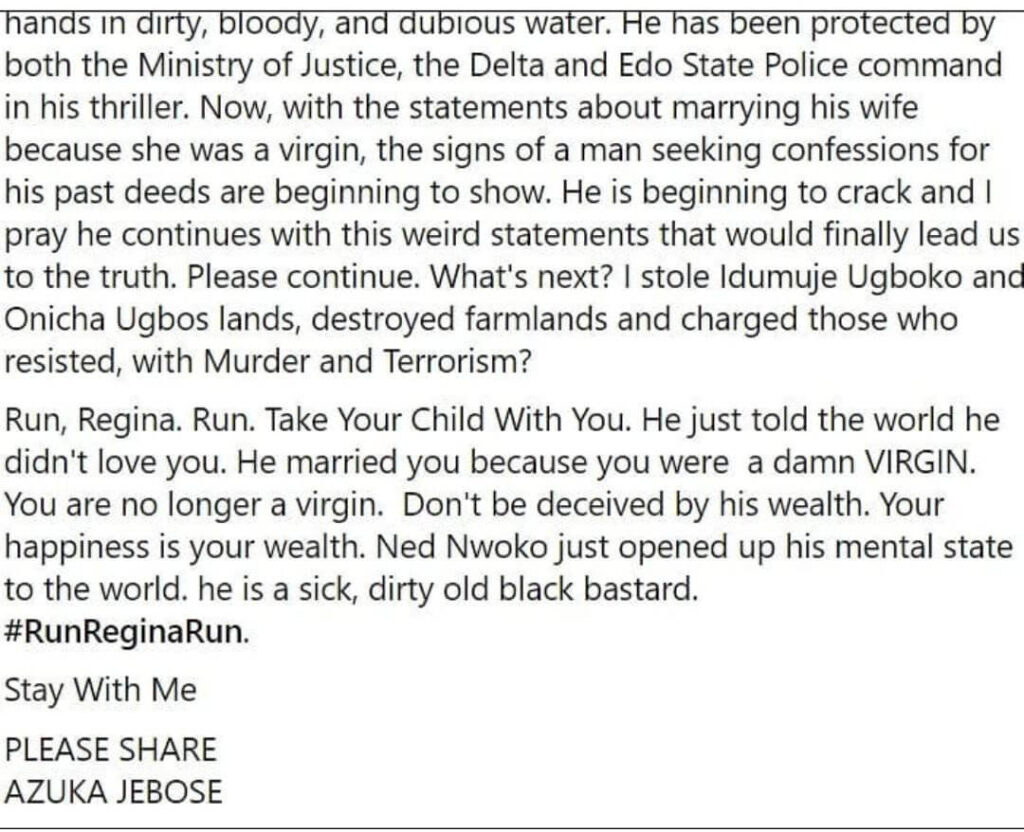 Ned Nwoko stated during a recent interview with The Punch that he married all his wives as virgins.
Ned Nwoko's lawyers said they decided to take legal action after the first defendant (Azuka Jebose) openly ignored warnings to desist from making his defamatory publications.