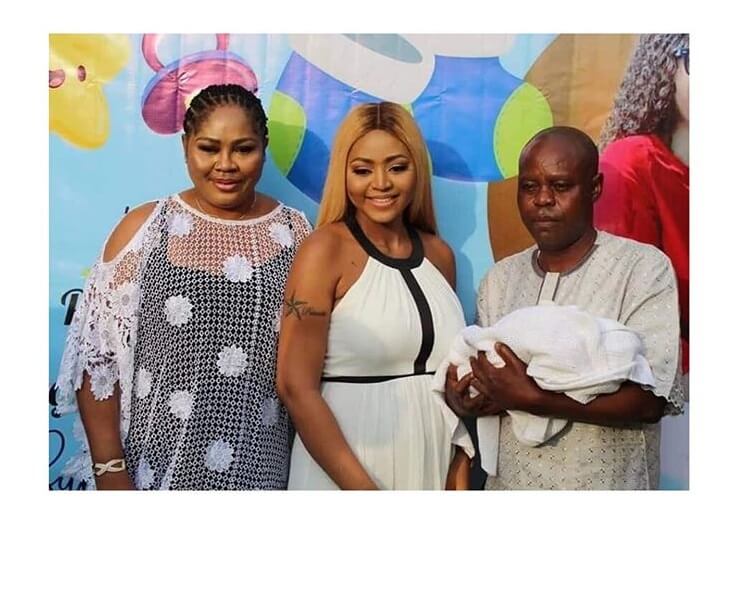 Who is Regina Daniels father?
Regina Daniels' father is Barrister Jude Jude Ojegwu. He was in the news last year for openly opposing his daughter's marriage to billionaire politician Ned Nwoko who is much older than her. He was not present at Regina Daniel's wedding in May 2019.
Jude Ojegwu was recently in the news again after he was spotted at the naming ceremony of his grandson, Munir Neji. Regina Daniels gave birth to her first child with Ned Nwoko two weeks ago.
Jude Ojegwu's presence at the naming ceremony ignited rumours that he has patched things up with his son-in-law, Ned Nwoko. Some reports alleged that he was bought over with money.
Jude Ojegwu cleared the air when he spoke to journalists at his grandson's naming ceremony.
Jude told reporters at the joyous event that the birth of his grandson made him reconcile with Ned Nwoko for the sake of peace and his daughter's happiness.
According to Barrister Ojegwu, the birth of his grandson made him put his differences with his in-law behind.
He said:
"The birth of this child has answered the question (about the controversy); everybody craves for peace, joy, and happiness. I have accepted everything. I feel very happy having a grandchild and that is why I am here. I travelled all the way from Lagos to this place just to celebrate with the family. I told him (Nwoko) and the mother to call him Ifechukwude which means what God has written."
Regina Daniels' husband, Ned Nwoko, also used the opportunity to pour encomiums on his new wife, Regina, while also disclosing that he intends to have more children with the actress.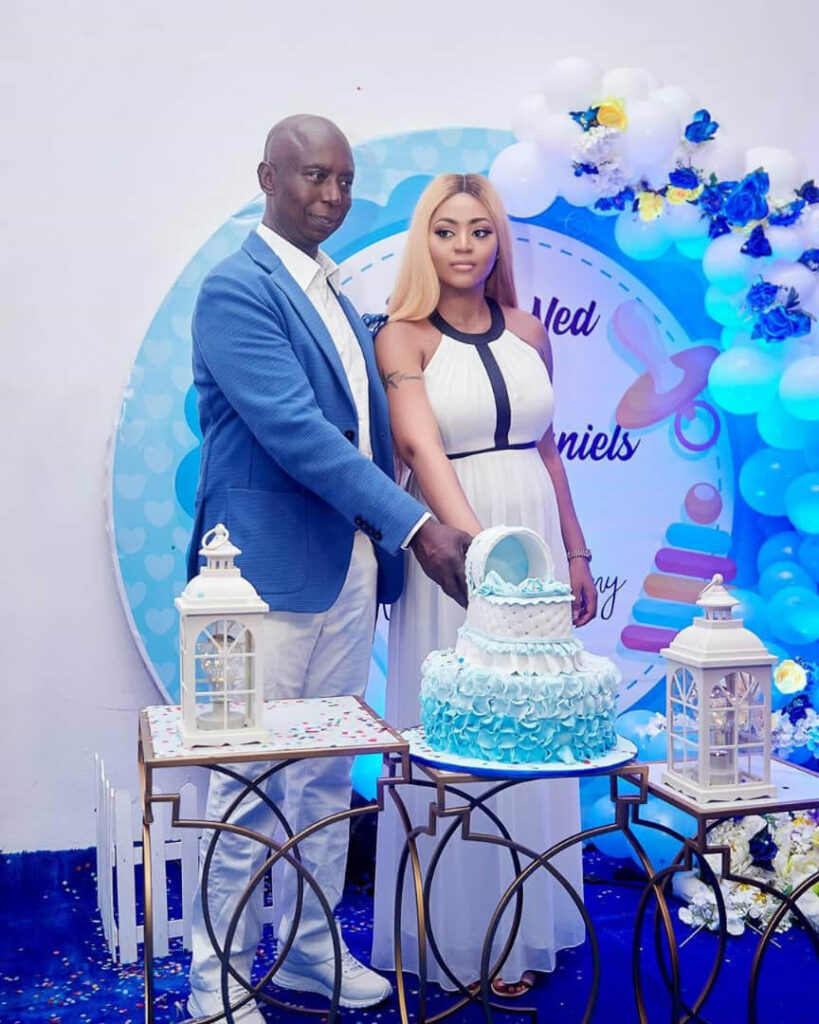 Ned Nwoko said:
"My little boy is bearing my middle name, Munir. It means light. It is an Islamic name and I am a Muslim. I am still very young, I have my target when it comes to child-bearing and I have not reached my target yet. God speaks through man. So when the time comes, you will know. Regina is a lovely woman, patient, easy-going, homely, disciplined, and peaceful."