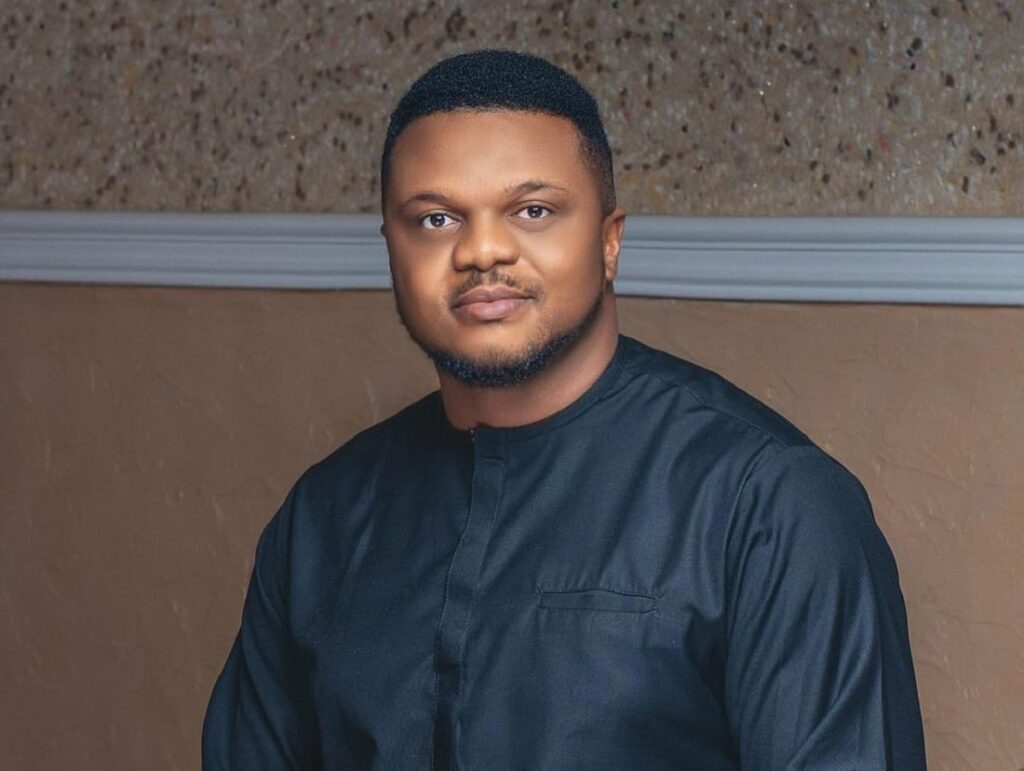 Nollywood actor Ken Erics is currently one of the hot-selling actors of his age in Nigeria with hundreds of movies to his name. The 40-year-old movie star is also nothing short of a fan favourite, boasting of millions of admirers across Nigeria and other parts of Africa. Ken Erics' popularity has also extended past the shores of Africa, garnering him fans from the UK, US and even India.
But how much about the star do you really know? Let's see some interesting facts about the handsome Ken Erics that you probably have not heard before.
1. Ken Erics was once part of a music band
It is no longer news that Ken Erics is equally talented in singing as he is in acting. The star in his early years belonged to a local music band that was very popular in his hometown – Enugu Ukwu – and other neighbouring towns. They performed at weddings and ceremonies and was highly sought-after back then. Ken's voice was so admired in those years that he was called "Angel Voice" by his multitude of admirers.
2. Ken Erics' breakout role in Nollywood is in the movie Eran and Erak, released in the early 2000s
Admittedly, the 2012 movie "The Illiterate" which he acted alongside Nollywood actress Tonto Dikeh helped establish Ken Erics as a household name in Nollywood, but his breakout role was in the comedy-drama film Eran and Erak. It was also Ken Erics' earliest major role in a movie and his first time appearing in a big role alongside established Nollywood stars like Patience Ozokwor, Chinwetalu Agu and Ada Ameh. The movie was also very successful, becoming one of the best-selling comedy movies of that time. Its large audience earned Ken Erics big recognition, especially around the Eastern parts of Nigeria where the movie was mostly distributed. Another movie that played a role in Ken Erics' rise to stardom is "Evil Intention" which also featured veteran actor Kenneth Okonkwo and actress Eve Esin.
3. Ken Erics has featured in over 200 movies!
Yes, you heard that right, over 200. More like close 300. The handsome actor was one of the few actors of his generation that successfully conquered Asaba. A lot of Nigerian actors have admitted that's where the money actually is. Twice or thrice more movies are produced in Asaba than Lagos. In fact, at one time, Ken Erics was the male opposite of Mercy Johnson in Asaba – another Nollywood star that raked millions from featuring in Asaba movies. Areas around Asaba and Onitsha were filled with movie posters that had Ken Erics' face on it. By this time, Ken Erics had already become a fully established movie star who only the best producers could afford.
4. Ken Erics and Rachael Okonkwo were never in a romantic relationship
The rumours that Ken Erics and Nollywood actress Rachael Okonkwo were dating got so strong at one time that there were even stories that their love affair was the reason Ken Eric's marriage crashed. But multiple sources linked to the movie industry have confirmed to us that the two only shared a beautiful platonic friendship that is not uncommon in the Nigerian movie industry. Both actors have also debunked the rumours as untrue.
5. Ken Erics studied Theatre Arts, the same school and department as Oge Okoye
Apparently, Ken Erics and Nollywood actress Oge Okoye were once schoolmates at the Department of Theatre Arts in Nnamdi Azikiwe University, Awka, Anambra State.
The two were reported to have been close while in school and even attended auditions together. But Oge found success in acting first and moved on before Ken Erics eventually caught up, in a big way.
***
Hope you enjoyed reading about this talented actor. Check out other celebrity facts by searching the website. And if you think there is anything we missed, let us know in the comment section below.