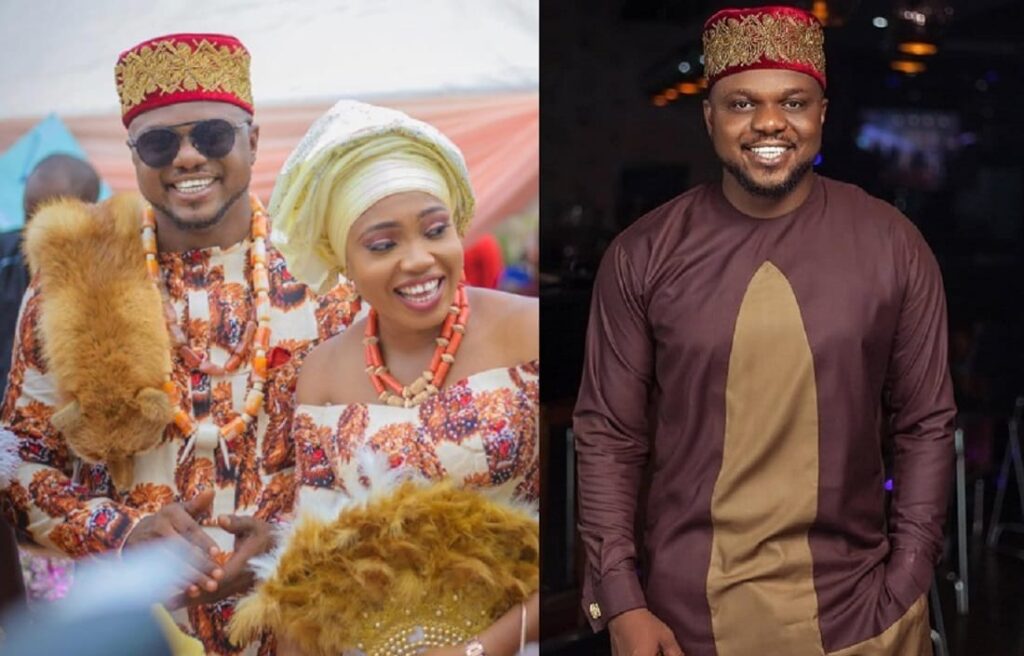 Ken Erics is a Nigerian actor, filmmaker and singer whose full name is Ekenedilichukwu Ugochukwu Eric Nwenweh.
Known for his roles in romantic and epic movies, Ken Erics has bagged many awards and nominations as proof of his talent, rising to an A-list actor amongst many other male actors in the Nigerian film industry.
Ken Erics has featured in many movies alongside award-winning actors like Patience Ozokwor, Chinwetalu Agu, Tonto Dikeh, and Ada Ameh.
As a fan favorite with admirers all over the world, Ken Erics has managed to stay away from major controversies in his career.
However, the shocking news of his separation from his wife, Onyi Adada created a lot of publicity in the media.
Who is Ken Erics' ex-wife, Onyi Adada?
Ken Erics' ex-wife Onyi Adada is a Nigerian businesswoman from Enugu State.
Ken Erics' traditional marriage
Ken Erics and Onyi Adada had a lavish traditional wedding on December 28, 2017. Photos of the event showed the couple looking extremely happy together, surrounded by friends and family.
All appeared to be going well for the two love birds till Ken Erics' wife, Onyi, commented under a post about Blossom Chukwujekwu's crashed marriage, revealing that she has not been living with Ken Erics for months.
According to her, the actor simply packed his belongings and moved out of their home and she has not seen or heard from him ever since.
In March 2019, Ken Erics announced that he would not be continuing with his marriage to Onyi Adada due to irreconcilable differences.
Speculations and rumours
So far, Ken Erics has shied away from sharing details of his failed marriage in interviews, however, his ex-wife did make some comments about their crashed union.
She revealed that they couldn't maintain the intimate relationship expected of a married couple and also alleged that Ken Erics might be gay.
However, the gay accusations were dampened by fresh reports that the talented actor had had extramarital affairs with his close friend and colleague, Rachael Okonkwo.
Rachael Okonkwo later came out to deny the rumours, maintaining that she and Ken Erics were just friends.
Ken Erics and Onyi Adada's children
Ken Erics' marriage to Onyi Adada lasted barely a year. The two have no children together.