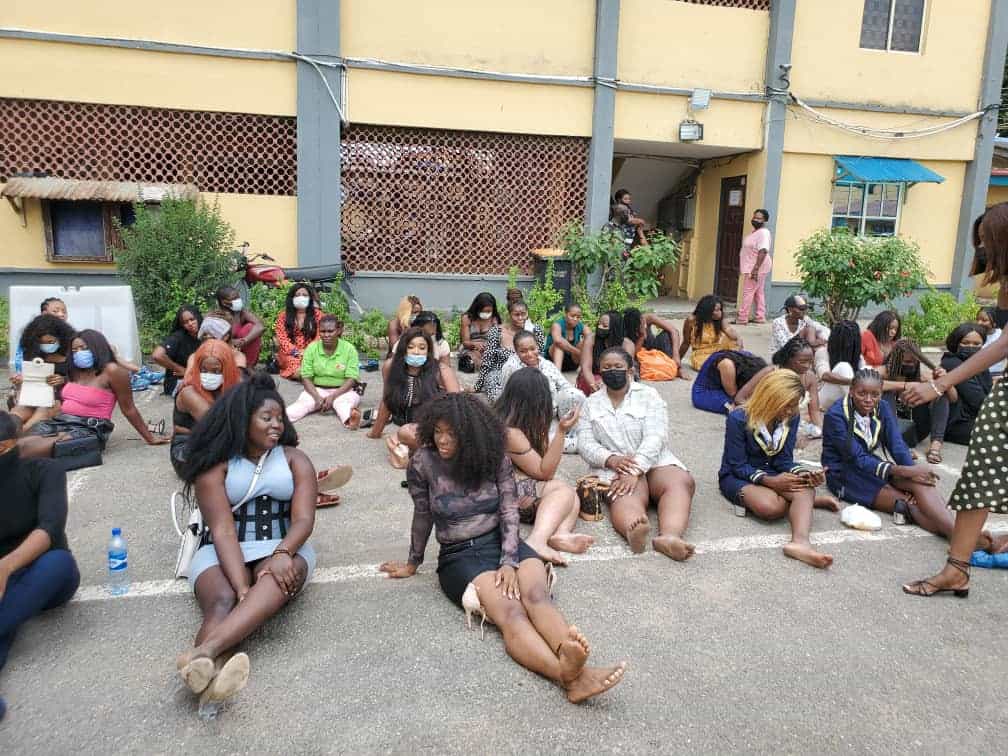 The Lagos State Police on Friday night, January 8, raided two nightclubs in the state, arresting some 237 persons including club operators and fun-seekers for violating COVID-19 protocols.
The two nightclubs raided by the police are Lounge 38, located in Bode Thomas Surulere where 85 persons were arrested and Club Victoria in Victoria Island with 152 persons being arrested.
Another 6 persons were arrested for moving around during curfew time.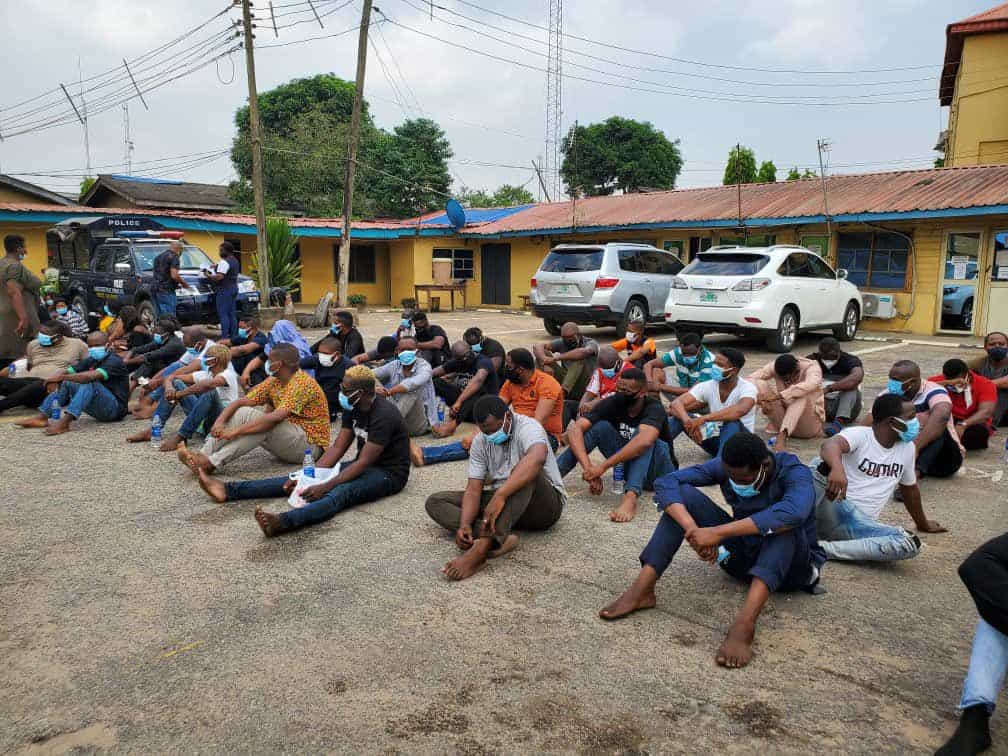 A statement by the police confirming the arrests reads in part:
"In continuation of the vow and commitment of the command to enforce COVID-19 orders and protocols, the command has not relented on its oars in making sure that there is total compliance with covid-19 orders with a view to reducing or halting the spread of the pandemic. On Friday, 8th January 2021, during a night operation, that was coordinated and commanded by the Commissioner of Police, Lagos State, the Command pounced on some deviant night clubs where two hundred and thirty-seven (237) violators were arrested." 
The police paraded the 237 arrested suspects on Saturday, January 9 and said they will be charged to court soon.