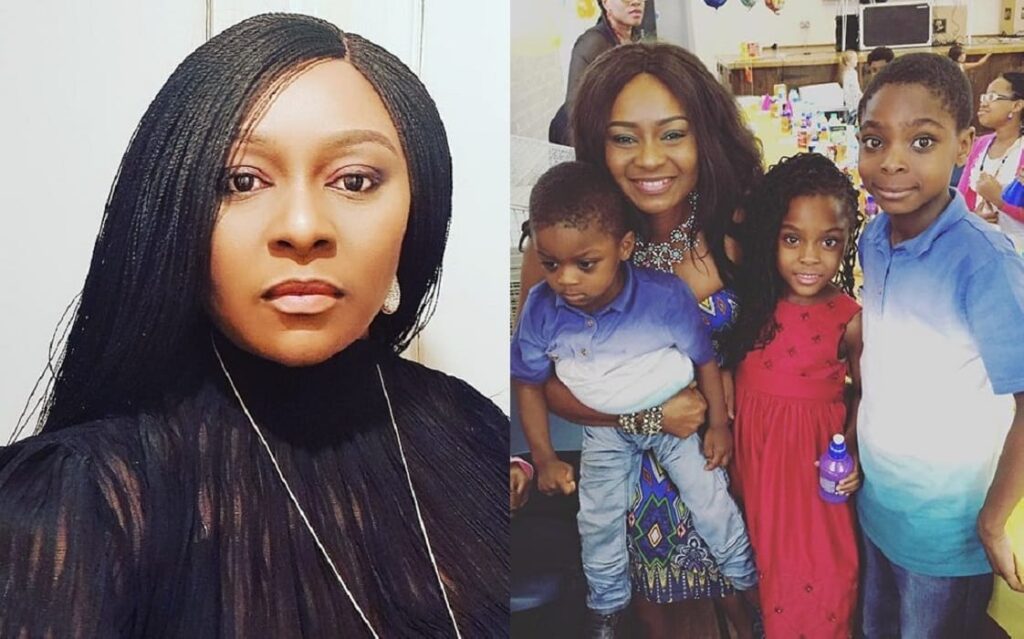 Who is Victoria Inyama?
Victoria Inyama is a veteran Nigerian actress. She was well known in the '90s and early 2000s but she took a break from the movie industry after she got married and relocated abroad.
Victoria Inyama was born on November 23 in Enugu State. Her exact year of birth is not known but a close estimate of her age puts it at early 40s.
The actress obtained her first degree from the University of Lagos. She revealed during an interview on Channels TV that she studied Counselling in the Lewisham Counselling School of London for her to be able to cater to people with mental needs.
It is also known that Victoria Inyama attended Greenwich School of Management located in London.
The veteran actress joined Nollywood in 1990 after being discovered by Nollywood veteran actor, Alex Usifo. Her role in the 1993 NTA TV series 'Ripples' which was directed by Zeb Ejiro gave her ample recognition.
She took a break from acting after getting married in 2003. She made a massive (but brief) comeback to Nollywood in 2017 when she starred in the movie 'Talking Dolls'. The movie was rated as one of the best dramas in contemporary Africa by some sources.
Some of Victoria Inyama's notable movies include Housemates (2012), Six Problems (2013), Talking Dolls (2017).
Victoria Inyama's marriage and marital crisis
Victoria Inyama was previously married to Godwin Okri. Reports had it that she met him at a show in London and they got talking. They got married in 2003 after dating for a while.
The mother of three had to relocate to the United Kingdom after getting married, abandoning her acting career. Unfortunately, the marriage came to a dramatic end a few years later.
Victoria Inyama – Abusive marriage reports
Victoria Inyama shocked her fans when she took to her Instagram page in 2018 to make some shocking revelations about her marriage to Godwin Okri. She became the latest Nollywood actress to make the list of celebrities that suffered abusive marriages at that time.
The actress had first called out her estranged husband in a Facebook post on February 14, 2018, referring to him as a psychotic beast who has refused to grant her divorce request even though he already has a lover in his life.
The actress talked more about her messy marriage and divorce during an Instagram live chat with Malin Anderson, a UK-based mental health advocate.
Victoria Inyama amidst tears explained how her ex-husband abused her verbally, traumatized her, and even made her live in fear. She alleged that Godwin threatened to kill her if she refused to do his will and even refused to grant her a divorce claiming she was his property.
According to the actress, her husband told her that no one will marry her alongside her children even if he grants her a divorce and that her educational qualification didn't make her smart.
She also made it known during the chat that her husband will bring his lover to her house after they separated whenever he came to pick the children for visitation and also maltreat the children when they are at his place.
She alleged that he fed their autistic son with food he was allergic to, dislocated the arms of their daughter, and even issued for her arrest in the presence of the children while she was trying to protect them, and she ended up being locked up for 12 hours.
Following her separation from Godwin Okri, Victoria Inyama has been using her social media pages, especially her Instagram to advise women and the general public against abusive marriages.
Victoria Inyama – Cancer diagnosis
Victoria Inyama revealed in 2006 that she was battling cancer amidst all the marital crises she was going through.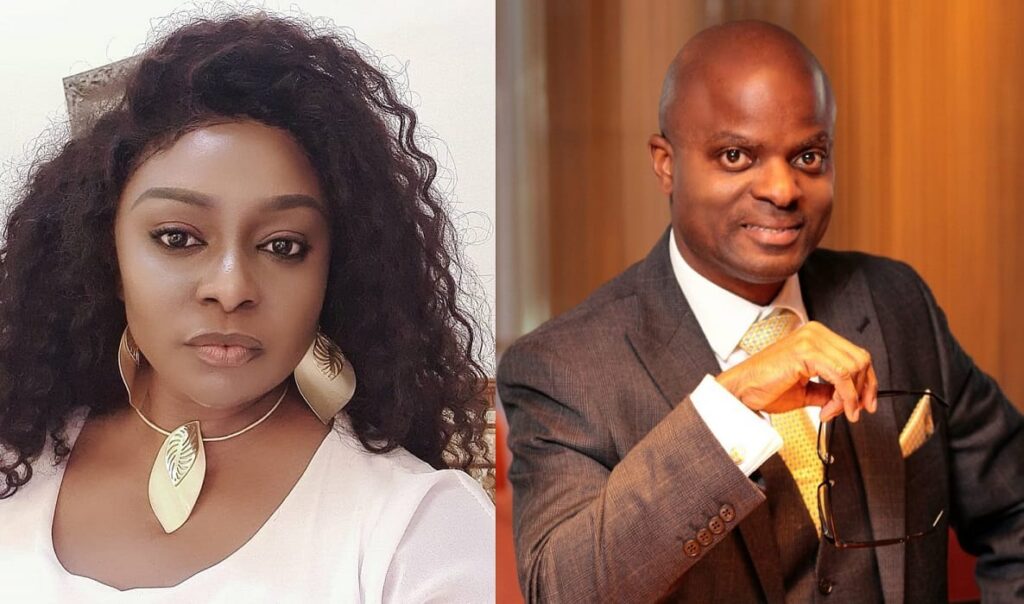 About Victoria Inyama's estranged husband, Godwin Okri
Godwin Okri is the ex-husband of Nollywood actress Victoria Inyama and the father of her three children. He is a lawyer by profession and according to reports, he is brother to Ben Okri, a popular author who won the Booker Prize for Literature and was awarded MBE.
About Godwin Okri's brother, Ben Okri
Ben Okri is well known for his award-winning book 'The Famished Road'. He wrote his first successful novel, 'Flowers and Shadows' at the age of 21. Ben Okri has won several awards for his impressive work of art. Some of the awards include Commonwealth Writers Prize, The Guardian Fiction Prize, and The Crystal Award.
Godwin Okri's Law career
According to Linda Ikeji's blog, Godwin Okri was called to bar in 1995 by Lincoln's Inn but was disbarred on Wednesday, February 21, 2018, following allegations that he assaulted his ex-wife.
The blog site reported that he was disbarred by the Bar Standard Board (BSB) – a regulatory body for barristers and specialized legal services business in England and Wales for dishonest conduct.
The report had it that Godwin Okri was disbarred due to dishonest conduct on his part in 2004 while acting in a conveyancing transaction as a solicitor. It was said that he acted for both the seller and the buyer where a conflict of interest existed without the written consent of both parties.
Godwin was also alleged to be the father of Natalie, a semi-finalist at the 2008 Britain's Got Talent Competition.
It was heard that he had fathered the girl before his marriage to Victoria Inyama and he has no relationship with the girl or her mother. It was even alleged that he refused to pay child's support and the girl and her mother were living in penury before her rise to fame.
Victoria Inyama's children
Nollywood actress Victoria Inyama is the proud mother of three children, two boys and a girl. Her first son was reportedly born on October 12, 2005.
According to the actress, she had her other son who is autistic amidst her marital crisis and it took a while before she discovered the child's health condition. She made it known that her ex-husband and a pastor blamed her for having that type of child.
However, two of her children are reportedly named Mark and Rachael respectively.