by Staff writer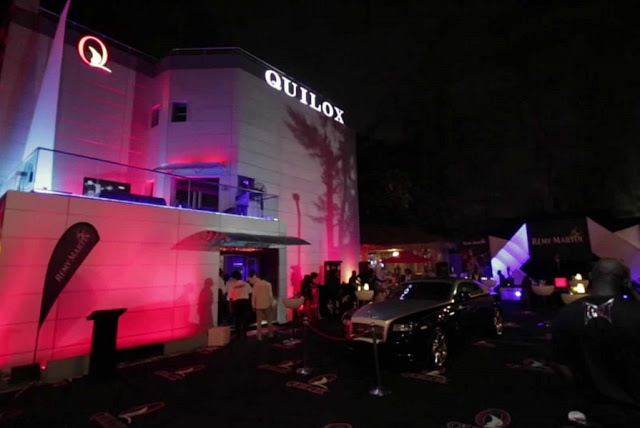 One of the biggest and most expensive nightclubs in Nigeria, Club Quilox has been shut down by the state's environmental agency.


The club, which is located in Victoria Island, Lagos, was reported to have been sealed by the state's government for polluting the environment with their activities.


According to a tweet by the special adviser to the governor on New Media, Jubril Gawat, Quilox was shut down for causing noise pollution and traffic congestion.


His tweets read:


"BREAKING NEWS: The Lagos State Environmental Protection Agency (@LasepaInfo) has sealed popular Club Quilox, Victoria Island over Noise Pollution and Traffic Congestion. #ForAGreaterLagos."


Quilox is a luxurious style nightclub in Victoria Island, Lagos owned by Shina Peller (a member of the Nigerian House of Representatives).


Unconfirmed reports reveal the shutdown came following a massive 36-hour non-stop party held at the club.


There were also reports that the club owner, Shina Peller was arrested.


In a series of tweets by Oyo state lawmaker, Akin Alabi, he revealed that Shina Peller was detained at Maroko police station, while trying to secure the bail of customers that were illegally arrested.


"So founder of Quilox and House of Representatives member, @ShinaPeller went to bail his customers that were illegally arrested… then the Police at Maroko police station detained him as well. Police brutality knows no status," he wrote.


The Lagos State Environmental Protection Agency (LASEPA) is the environmental regulator for Lagos State of Nigeria.


The government agency states that its vision is to build a portfolio of sound environmental management programme and projects in the development of sustainable environment in conjunction with other arms of Government, regulatory organizations and international agencies.